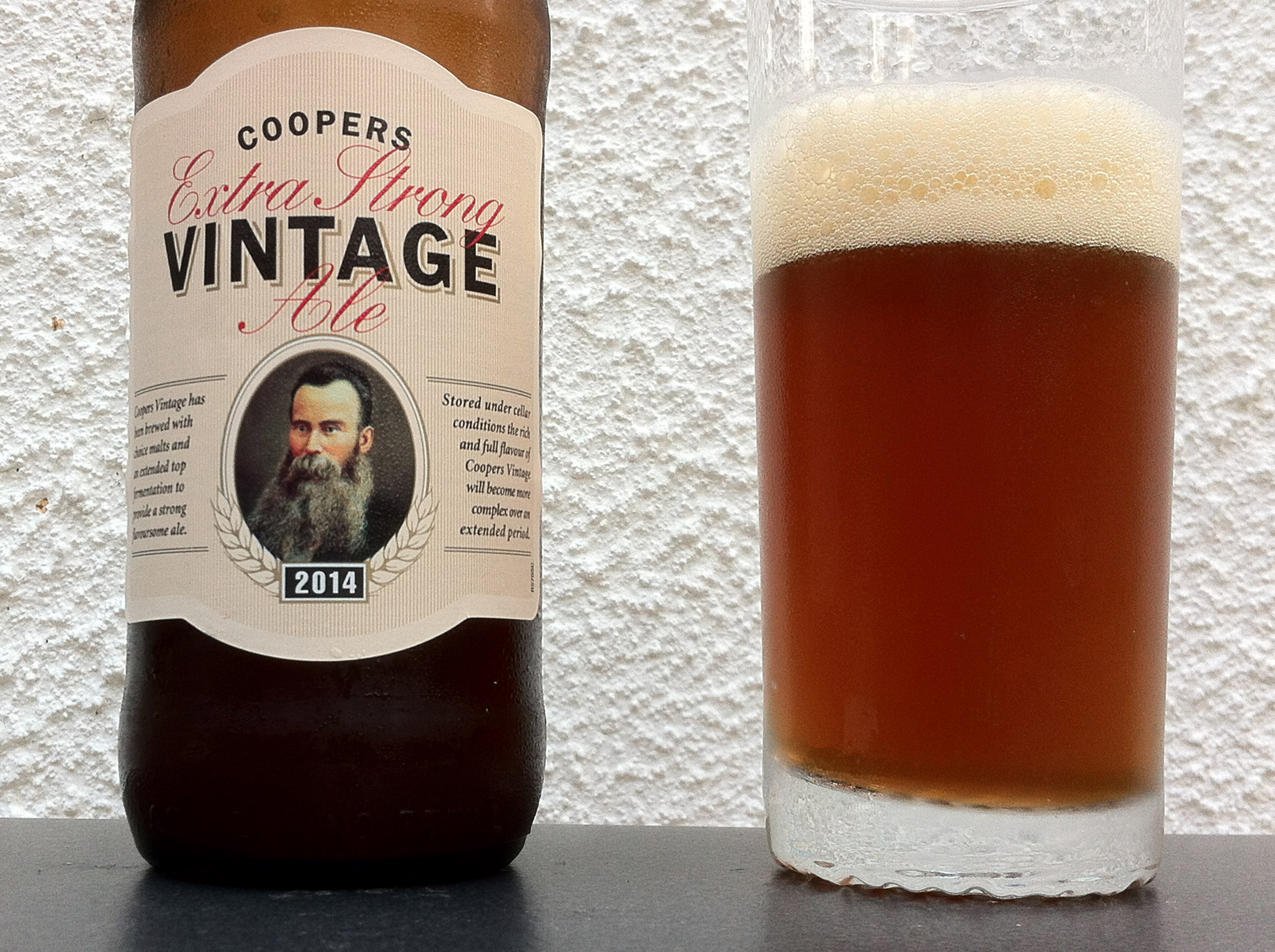 Aussie Vintage
It's not a pale ale, even less a barleywine; it's in between — an English strong ale. It could also be called an English old ale. And in Australia, where this beer comes from, that term describes any dark ales of any strength.
How much strength? 7.5% ABV. That's significant, theoretically the upper limit for an English strong ale. In fact, this style varies widely, both in terms of strength and character. On the whole, these beers follow a prototype: bold, fruity, methyl ester, and a large malty presence.
This one is a vintage beer. This 2014 bottle, according to the label, should be "stored under cellar conditions." I hope that's what the store where I bought it did.
This beer is well focused on a malty sweetness (caramel, sweet cherry, roasted notes), without erasing the bitterness of the hops, and that so familiar Coopers yeast.
Very tasty and easy to drink, this Extra Strong Vintage Ale, which did not have time to improve with age, is to drink in the evening, when calm prevails around you. Very decent, very classic, not too heavy, but probably not as complex as we expected it (but again, I didn't age it).
Concerning Coopers Brewery, please see our two previous beer reviews: "Coopers Sparkling Ale. Zesty First and Foremost" and "An Australian Icon".