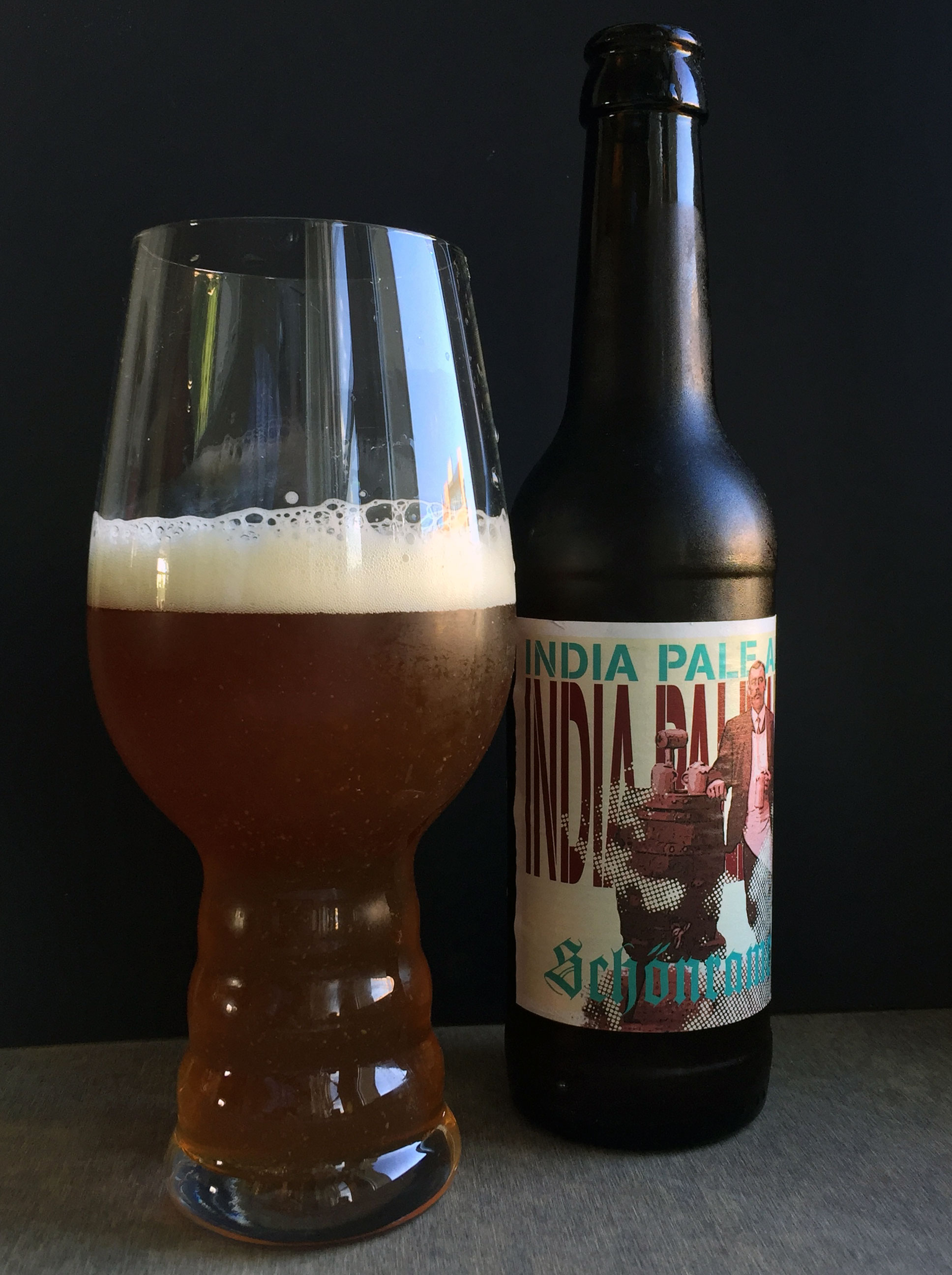 Very Nice Bavarian Imperial IPA
Here is a beer that's little known outside its home country, Germany. Unfortunately, the same goes for the brewery that produced it, the Privat Landbrauerei Schönram, founded in 1780, in Petting (Bavaria). I say unfortunately because all the beers that I have tasted from it have really won me over. (See "German Gourmet Beer" and "Grünhopfenpils: A Role Model.")  
This India Pale Ale is brewed exclusively with German hops. No English or American hops for this style, which frankly is rare. This corresponds to a clear intention: to be an answer to the big IPAs of the New World, in the words of the brewery's Web site.  
So, in my opinion, what we have here is a Bavarian version of an Imperial IPA, with 8.0% ABV and 70 IBUs. Flavour is strong and complex: at first slightly sweet with caramel notes, it rapidly turns towards bitterness with a mix of exotic fruits (mango, passionfruit, lychee, mandarina); a lingering citrusy bitterness is well present in the aftertaste.  
Clearly, of course, we're a step below a barleywine — the big maltiness is absent, and this is a strongly hopped beer —, but a certain je-ne-sais-quoi suggests that style. It's not astringent or harsh; the alcohol is very well hidden. The result is impressive. It's nicely balanced, and very drinkable.  
It's a shame that this brewery and its production are so little known beyond its borders. Since I've been tasting their beers, they've been faultless, and this IPA is certainly one of the better German IPAs that you can find.  
Aficionados of surprising discoveries should not hesitate.