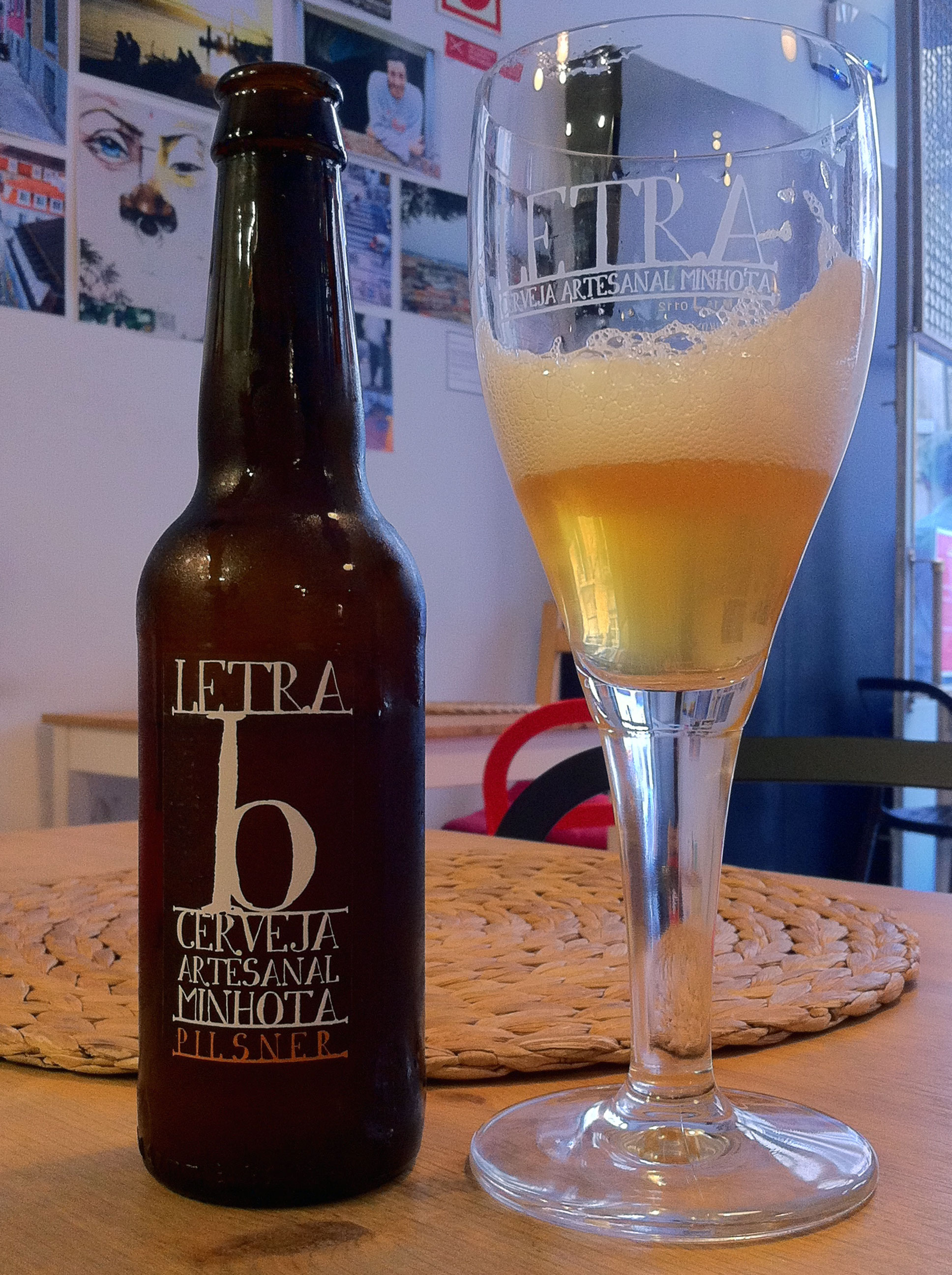 Atlantic Pils
In September 2016, the Web site Cerveja Artesanal Portuguesa (Portuguese Craft Beer) listed 89 craft breweries in this country; at the end of 2018, it totalled 159. This illustrates that, as everywhere else in Europe, the craft beer phenomenon is inevitable.
We rejoice in the fact, because before only two major industrial brands shared the national market until recently: Super Bock (established in 1927), and Sagres (1940). Two equally inevitable brands…
I still wonder about the name of the brewery we are interested in today. Cerveja Artesanal Minhota? Cerveja Letra? Or Fermentum?… Depending on the Web sites, and even on its own, it appears under either name. It nevertheless remains that it was launched in Vila Verde (Braga district, Minho Province) in 2013 by Filipe Macieira and Francisco Pereira. In any case, their beers are cited regularly among those that illustrate the best beers coming from this new scene.
So here is Letra B, a 5%-ABV Bohemian Pilsner, displaying 35 IBUs. It's no surprise that it's really very easy to drink. As agreed, the biscuit-like malt character is apparent on the first sips, then gives way to the (very low) hop bitterness. A pleasant pilsner, both grainy and mineral, that I would probably prefer on draft.