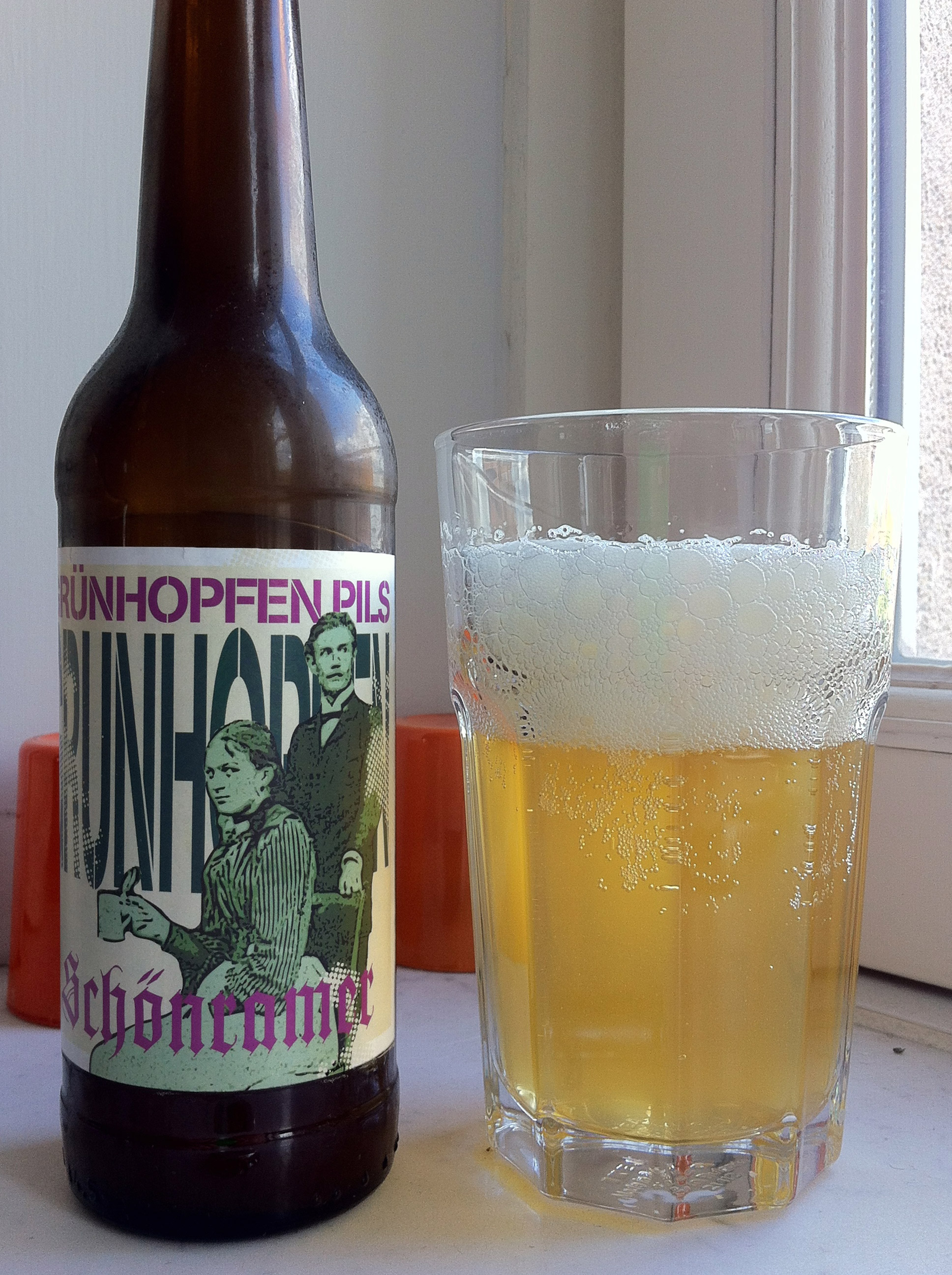 Grünhopfenpils: A Role Model
It has to be admitted that pilsner often projects a poor image, and a negative one for some. That may be looked at in many ways. For my part, I think the primary cause is its popular success. A real, long-lasting success between 1900 and the mid-70s, when top-fermentation beers began to experience a renewed interest. Very — perhaps overly — industrialized, pilsner then appeared as a simple beer to quench thirst. Nothing more. We could even go farther and say that this type of lager is underappreciated by beer lovers today. Many people consider it too insipid, bland, dull.
So, friends, here's something to reconcile you with pils. I'm willing to bet that if opponents taste it, their opinion would completely change.
This Grünhopfenpils is from the Private Landbrauerei Schönram (Petting, Bavaria, Germany), already encountered in these pages. This beer with aromatic hops from the Hallertau region and an alcoholic strength of 5.4% is known for being clear and refreshing.
But this pils is far more complex. At 45 IBU, it provides a well-balanced bitterness in which we find some malt, wheat, hints of citrus, and even wild grassy notes. Carbonation is lively and gives a nice session character. Sessionable… yes, in spite of the 5.4%. But the mouthfeel is very subtle, perfumed, grainy, and ends in a dry, long hoppy finish with lingering floral notes.
This is a magnificently brewed beer, an outstanding pils whose source I would love to find…