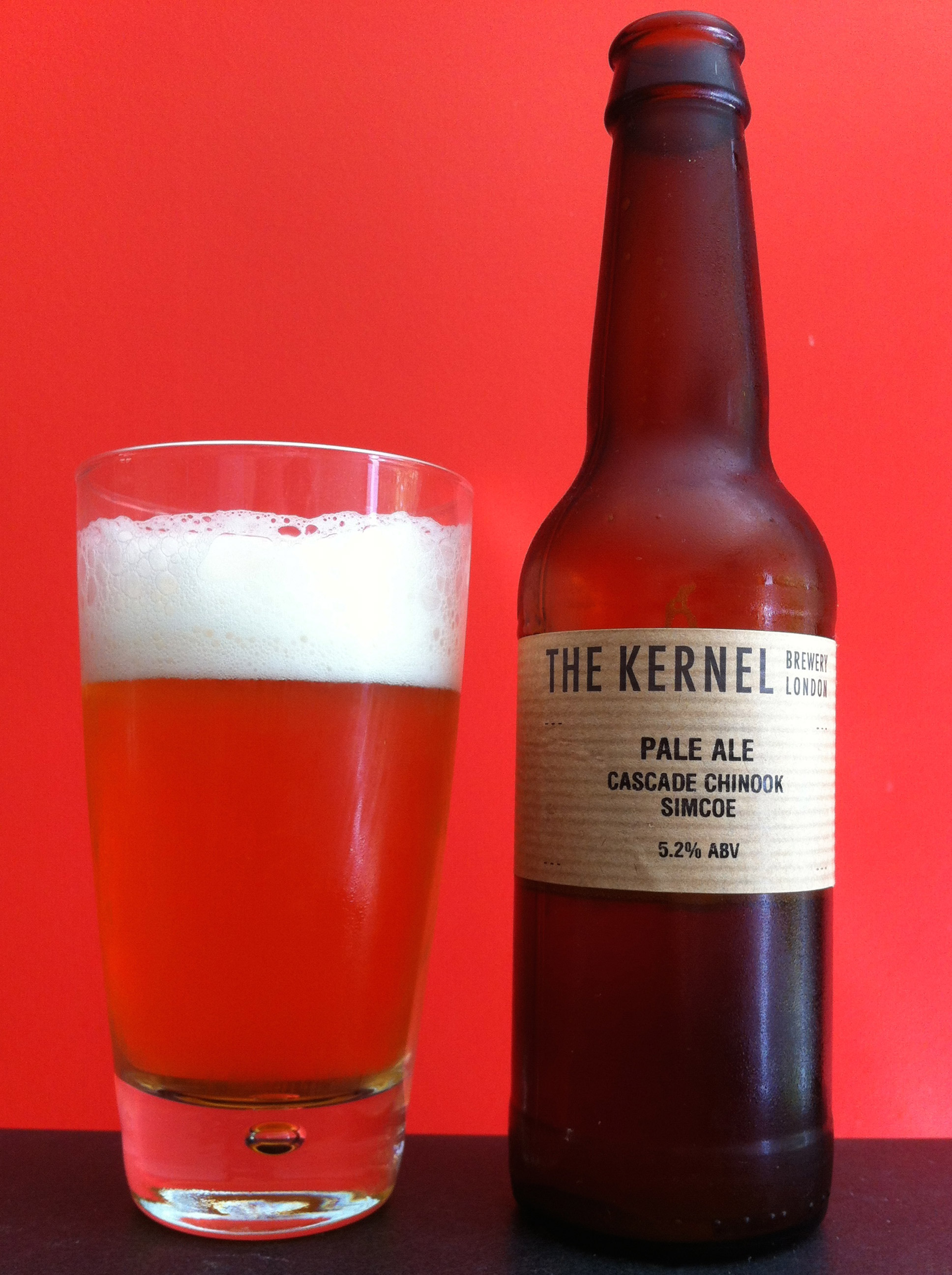 With a Mathematical Afterthought
In discovering this beer, I discovered the law of combinations. In this case, combinations of hops.
The Kernel Brewery (London, England) offers a whole series of pale ales, a real playground for aficionados of hops: Amarillo-Mosaic; Chinook-Cascade; Cascade-Amarillo; Centennial-Mosaic; Chinook-Apollo; Citra-Chinook… and I'm still far from having drunk them all. It seems that this brewery thinks in term of combinatorial analysis — the complete list is quite something.
Did I draw a winning number with this Cascade-Chinook-Simcoe, at 5.2% ABV?
The answer is yes. With aromas of grass and herbal notes, this APA is very inviting from the first sip. With average bitterness at the start thanks to a soft but crisp malt, this nameless beer (its only name is that of the combination) offers a wonderful presence in the mouth. Maybe a bit under-carbonated, but resolutely fruity and bitter. The finish is remarkable. Fresh and with hops uppermost, it's a treat!
An intense APA, from the district of Bermondsey, where the Kernel Brewery, launched in 2009, perpetuates London's tradition of brewing in an impressive way.