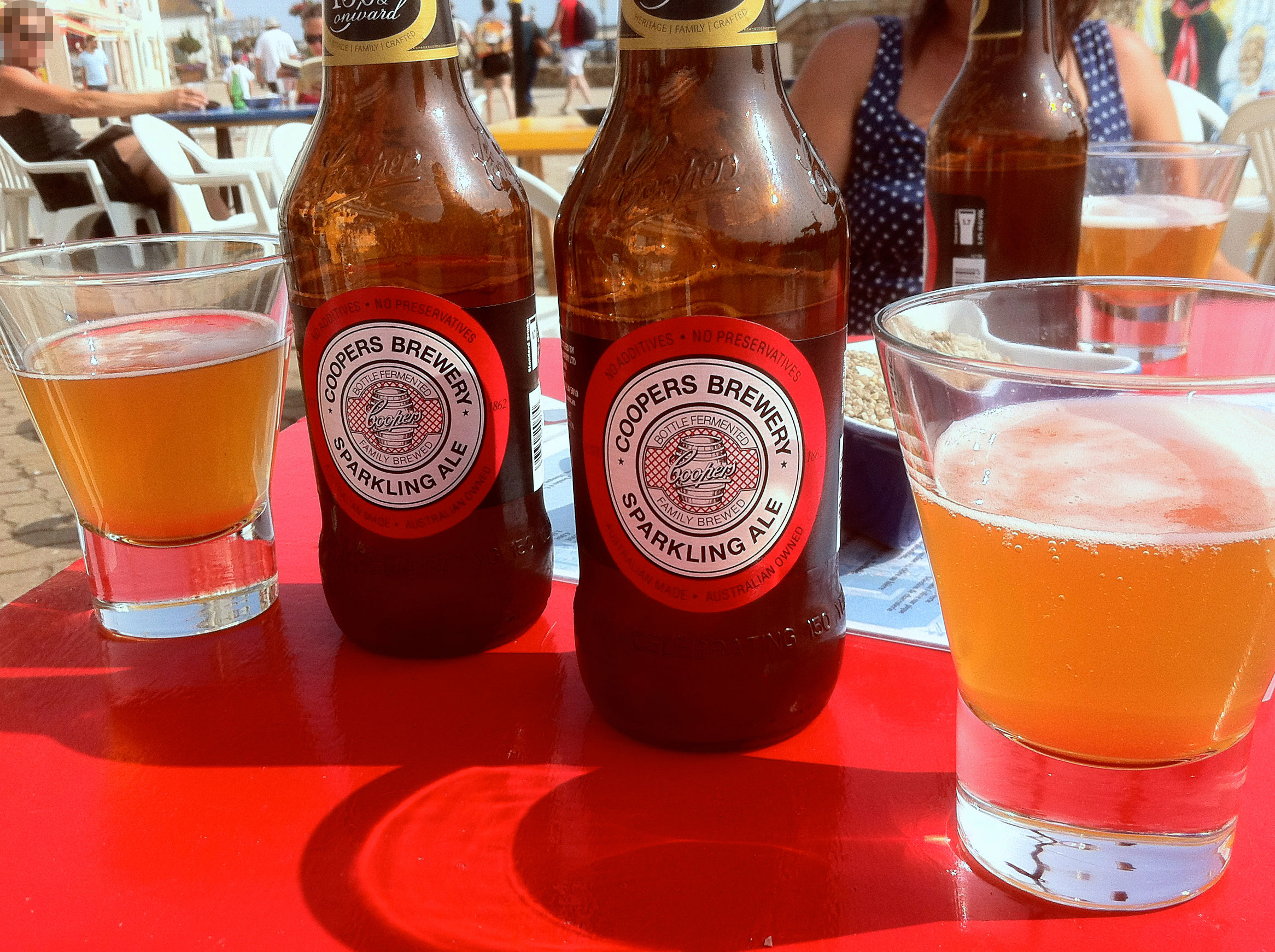 Coopers Sparkling Ale. Zesty First and Foremost
Also called Adelaide Sparkling Ale, Australian Pale Ale was formerly popular in kangaroo land. Today, the only one widely available in Australia is this Coopers Sparkling Ale. Order it in an Australian bar and you'll see the bartender slowly rolling the bottle on its side several times to mix the sediment. This gives the beer a hefeweizen-like cloudiness once poured.
This 5.8%-ABV ale smells of malt and light yeast. On the palate, it's slightly viscous, fruity without being sweet, but especially perfectly balanced. The taste is wheaty and grainy, crisp, and is refreshing – even somewhat metallic. What sprang to my mind was: zesty. An absolutely ideal beer for a strong hot season.
The Coopers Brewery – which we had already visited – is the largest Australian family-owned brewery (based in Adelaide). Open-minded, it offers numerous online recipes.