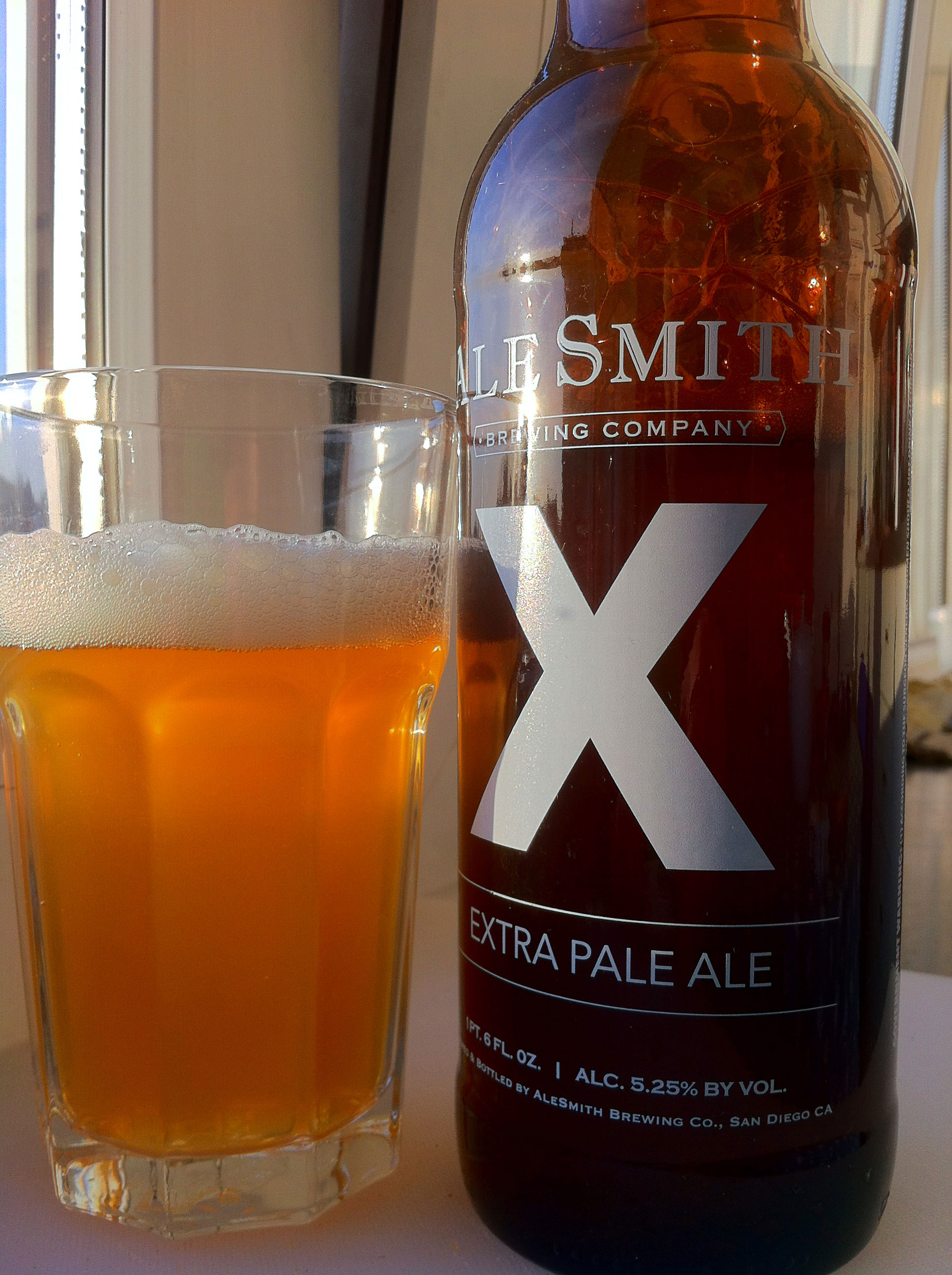 AleSmith Extra Pale Ale
This 5.25%-ABV beer belongs to the classic showcase for West Coast American pale ales. As almost everyone knows, this style was categorically influenced by English pale ale, and has broken free from it by developing a much more assertive – even aggressive – taste.
That's typically the case here. Once this pale-yellow ale has poured, we find a world of hops that simply takes over, leaving the malt. I think what we have here are Cascade and Columbus hops – two of the "Three Cs": flowery and spicy for one, herbal and earthy for the other, but both bitterness-oriented. The outcome is a great year-round ale for hops lovers.
Founded in 1995 by Skip Virgilio and Ted Newcomb in San Diego, California, AleSmith Brewing Company was taken over by Peter Zien, the company's brewmaster. Zien is Beer Judge Certification Program (BJCP)–certified, which explains why we're above the usual standards in this case.