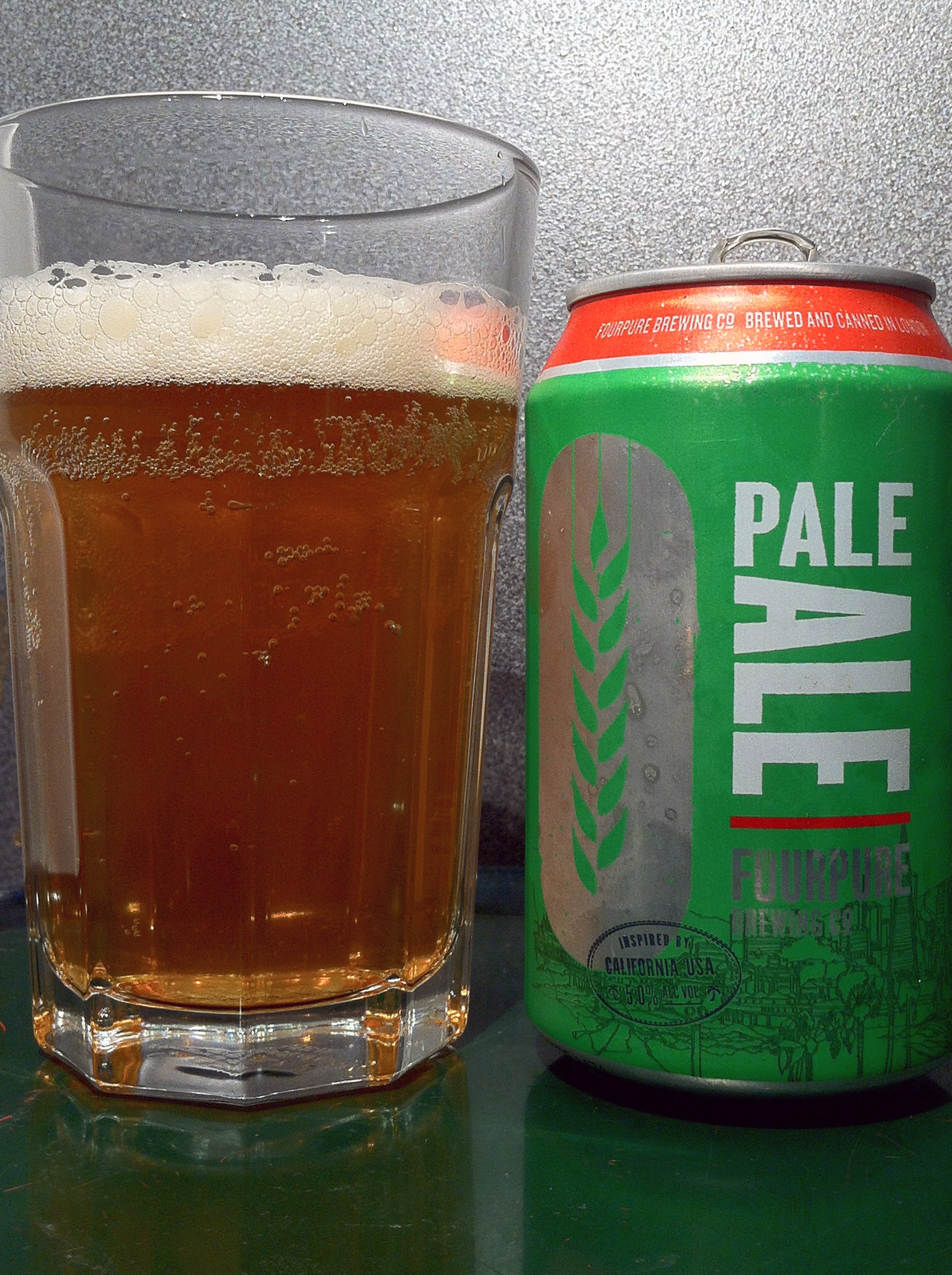 To Taste Before Reading the Label
Sierra Nevada's Pale Ale now has many descendants. Since its creation in 1981, this legendary beer has replicated far beyond its native region, as a tribute to its innovation: The American and craft version of the English pale ale.
At that time, American-grown hops replaced traditional English ones, and what asserted itself was a highly expressive American character, and in the wake, a recognized style: American pale ale.
What we have here is the concrete image of this phenomenon of reciprocity —  an English APA, or When the Master Country Learns from its Student, as if Petula Clark were discovering "California Dreamin'" by The Mamas & The Papas…
This 5%-ABV year-round beer is from Fourpure Brewing Company, founded in 2013 in London (England) by two brothers, Daniel and Thomas Lowe. A nice beer, for sure, but one that makes it clear how difficult it can be to follow the spirit of a style that is no longer yours.
Citra, Columbus, and Cascade hops are well in evidence (especially the grapefruity and thyme aromas from the latter), but the result is far too lacking in carbonation for it to hope to compete with the dynamism of a real APA. On the whole, this beer meets expectations, but doesn't exceed them. In fact, had I not seen the stamp "Inspired by California," my palate would have been less influenced, and I would probably have enjoyed the splendid dry finish more. A good straightforward pale ale, very English in spite of its American hops.