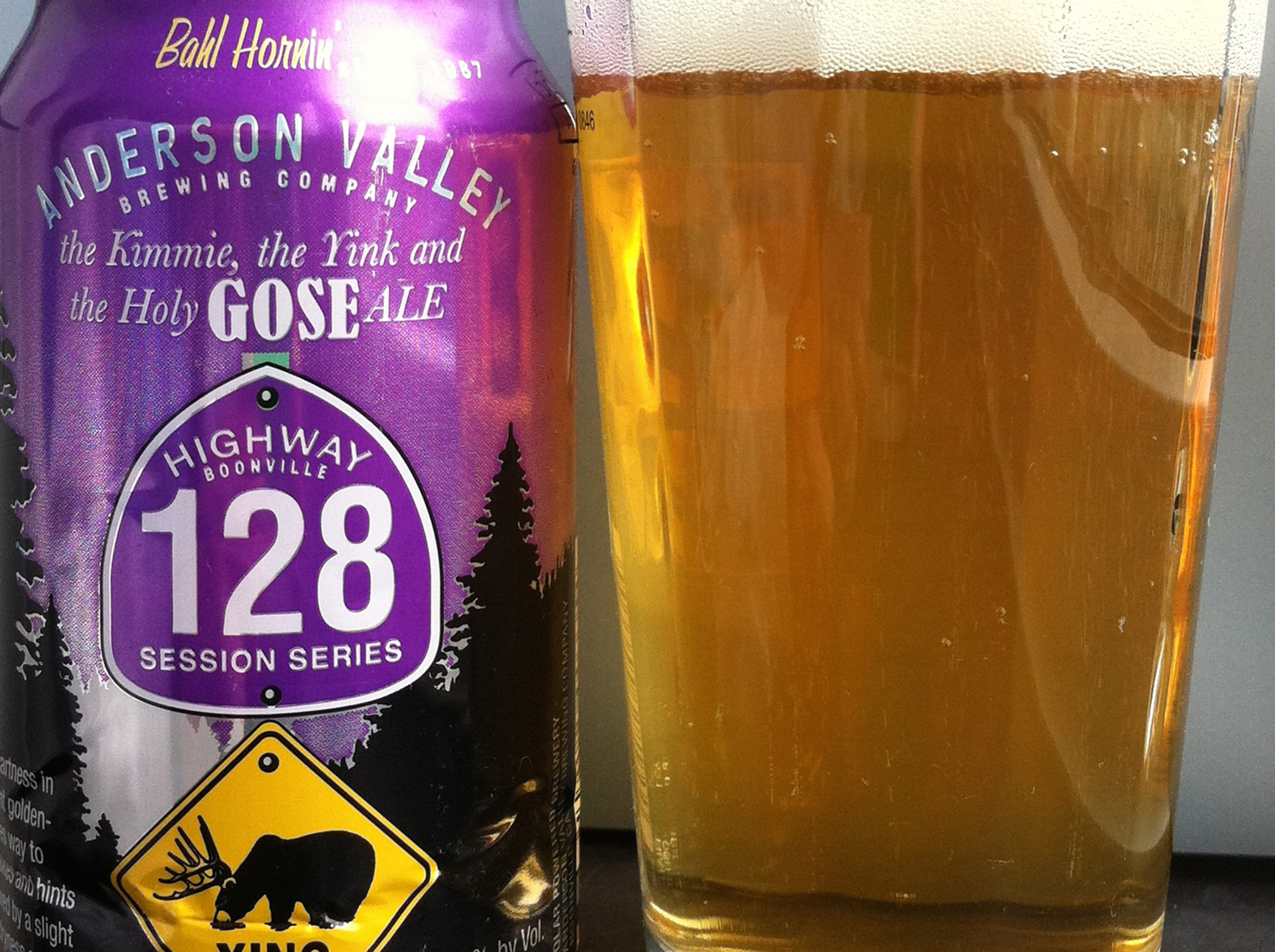 Anderson Valley's Trinity: Kimmie, Yink, and Holy Gose
Here is a type of beer not commonly seen. The Gose style had completely disappeared since the seventies, after surviving World War II with difficulty. It's a top-fermented beer style native to Saxony – specifically, the town of Goslar. An idiosyncratic style which was nevertheless very popular in Germany for a millennium. Revived in the eighties by some intrigued brewers, it's still not all that well known.
The fact is that this beer might surprise you. When we buy a gueuze or a Berliner Weisse, most of us know what to expect. When we buy a Gose, we generally don't know what we're about to taste. And it's my guess that some people will be somewhat disconcerted.
Because we're talking about a sour, tart and saline-tasting ale, nowadays often inoculated with lactobacillus. So it's a taste that doesn't spontaneously please everyone. But it has its unreserved enthusiasts.
I said it was sour, tart and saline. A fourth characteristic needs to be added: coriander. As a consequence of the foregoing, the hops are almost imperceptible in the brew, while the wheat malts stand out more.
Most of the rare recent versions of the style are American. Among them is this 4.2%-ABV The Kimmie, The Yink and the Holy Gose from Anderson Valley Brewing Company (Boonville, California). Despite a name, pitched at hard-boiled beer believers, it's very refreshing with its hint of lemon and peach. It's acidic yet sweet, before becoming crisp and even very dry at the end – perfect for a very hot day. Some will find it sessionable, others unorthodox. I think nobody will be in between.