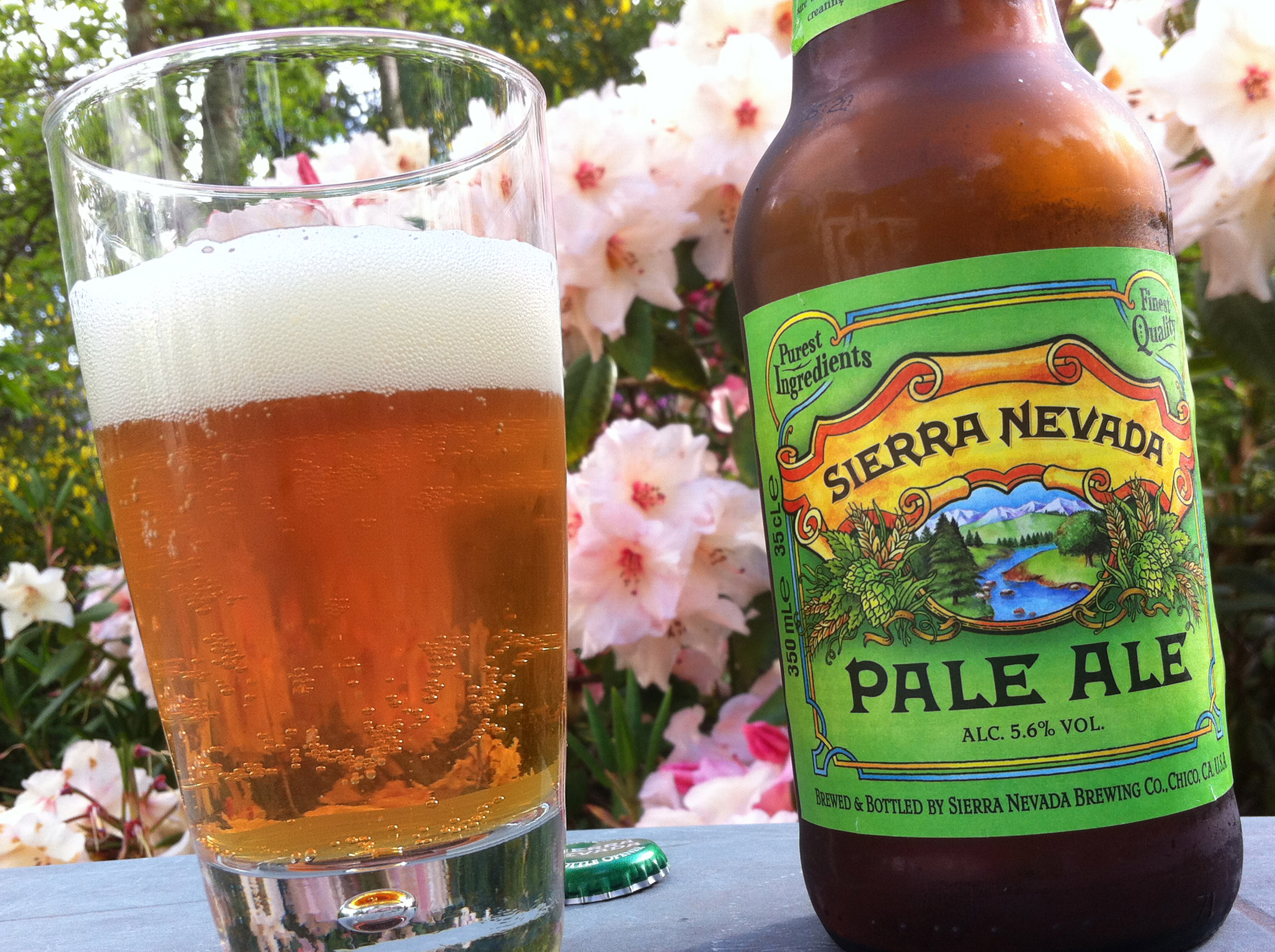 Sierra Nevada Pale Ale: A Successful Leader
We've already published a post about this beer. Nevertheless, it's among the classics that can be revisited several times. This Pale Ale is inseparable from Ken Grossman, co-founder of Sierra Nevada Brewing Company (Chico, California, United States) and a real star attraction in the beer universe.
It's announced that this brewery sold one million barrels of beer in 2014. That's not what you call a small business… The notion of craft sector would begin to vacillate if it was defined only in terms of sales revenue (in this case $250 million). And I don't think we can refer to Sierra Nevada as a "microbrewery"…
Still this brand's flagship beer remains an example for craft beer lovers. With its typical citrus and pine aroma, this classic version of the style (for the USA) titrates at 38 IBU — too much for many Europeans, not enough for IPA fans. But seriously, and in terms of being an example, this beer is a model of balance.
And, with its 5.6% ABV, this Pale Ale has enough intensity to attract more than fans of session beers. It's impossible not to enjoy such a supremely drinkable beer. It's simple for me: In many ways, its success equals that of Duvel in Belgium.
Make no mistake: Since 1981, this is the quintessential American pale ale that has left an indelible mark on the beer ind… sorry… the craft-beer world.