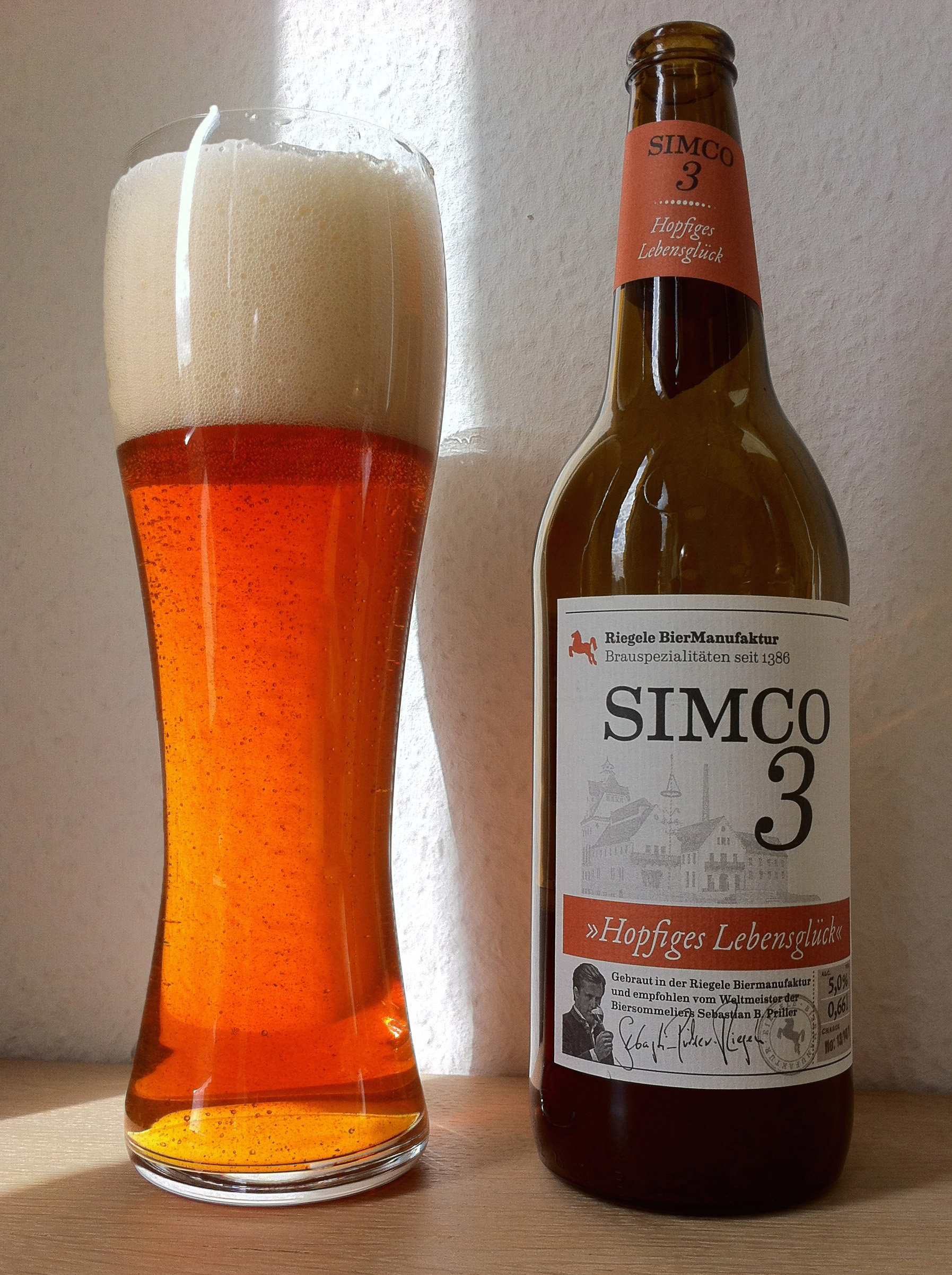 Smart and Classy (Part 1)
The Riegele Biermanufaktur (Augsburg, Bavaria, Germany) was founded in 1884 by Sebastian Riegele, who possessed a family brewery whose origins went back to the end of the 14th century. So this label has beer anchored in it.
The range of eight beers it produces, intended for "special moments," stands out for the neat elegance of its presentation. The bottles seem to be eight properly educated children of a worthy family…
One thing is certain, and known from the outset: There will be no excess.
The first of the two beers we tasted is this 5%-ABV Simco 3, which mixes the American hop Simcoe and German Perle and Opal. A nice chestnut-orange colour, this IPA is really inviting to the nose: An aroma of apricot, pine and mango wells up. In the mouth, the first impression is a lemony bitterness, then grapefruit and pine, with a backbone of German malts, and finally a lengthy bitterness sprinkled with mango.
A very fruity beer, with amazing retention, well on the target of an IPA, but in a highly Germanic way: enough of everything, not too much of anything. The net result is a successful beer, perfectly balanced, and very pleasant on the palate.