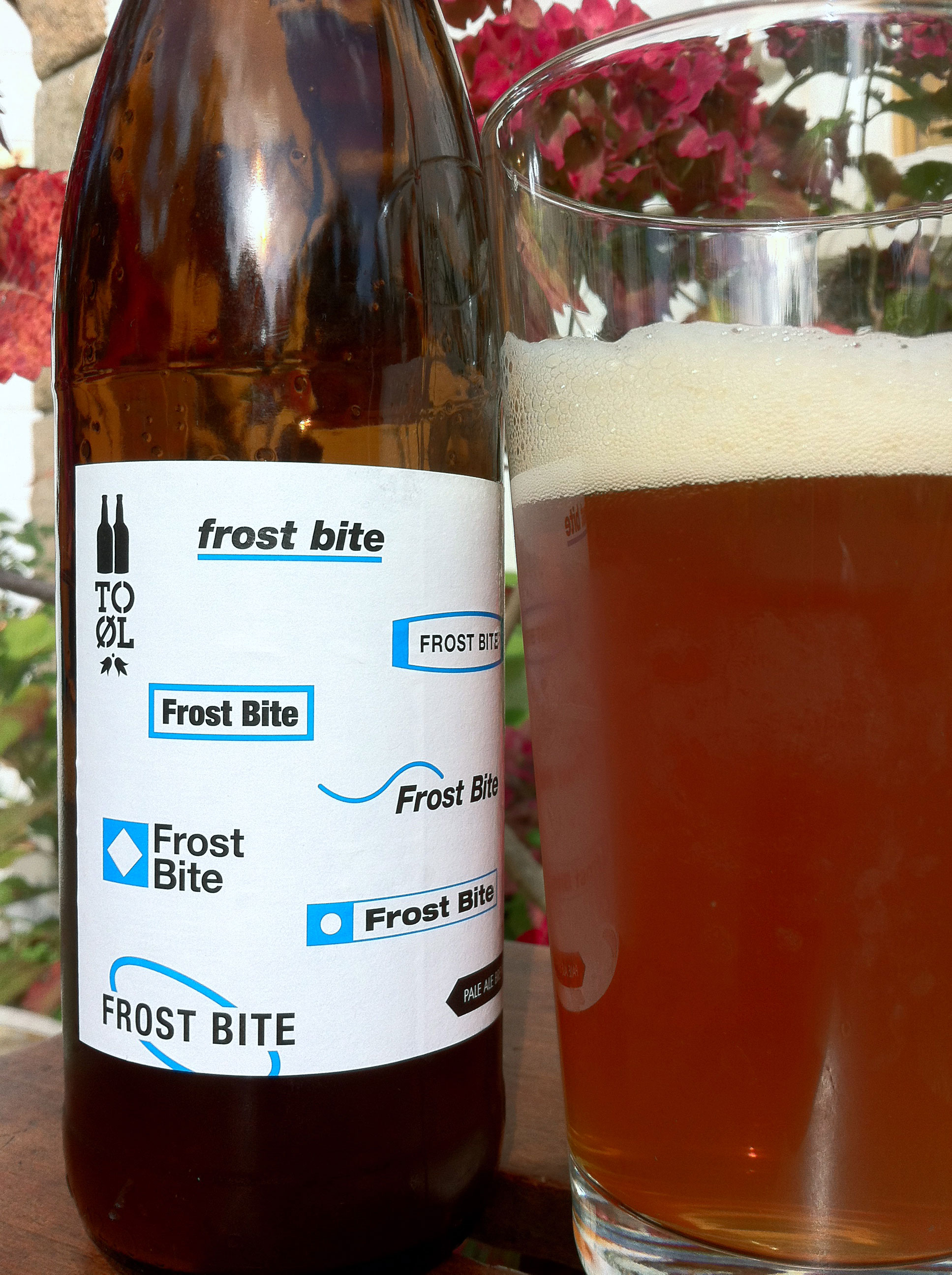 To Øl Frost Bite
Denmark is a small country in terms of area, but a big one when it comes to beers. The two national giants (Carlsberg and Tuborg) had reduced the small breweries to survival status, but in the past few years a lot of microbreweries have emerged. Amongst these is To Øl, a phantom microbrewery founded in 2010, which brews at other breweries — in particular Fanø Bryghus, Buxton, BrewDog, and also and more particularly De Proefbrouwerij (Belgium), whose production for To Øl we've already been able to appreciate elsewhere on this site.
This 6.0% Frost Bite confirms the high quality of To Øl's product. It's a pale ale, American for some, Belgian for others, but in any case a vigorous ale that I shall now summarize: fruity, slightly sweet although astringent, with a hop-driven bitterness.
A further summary? It's an ale with Belgian roots given its depth, which escapes towards American spicy flavours. A really successful brew.