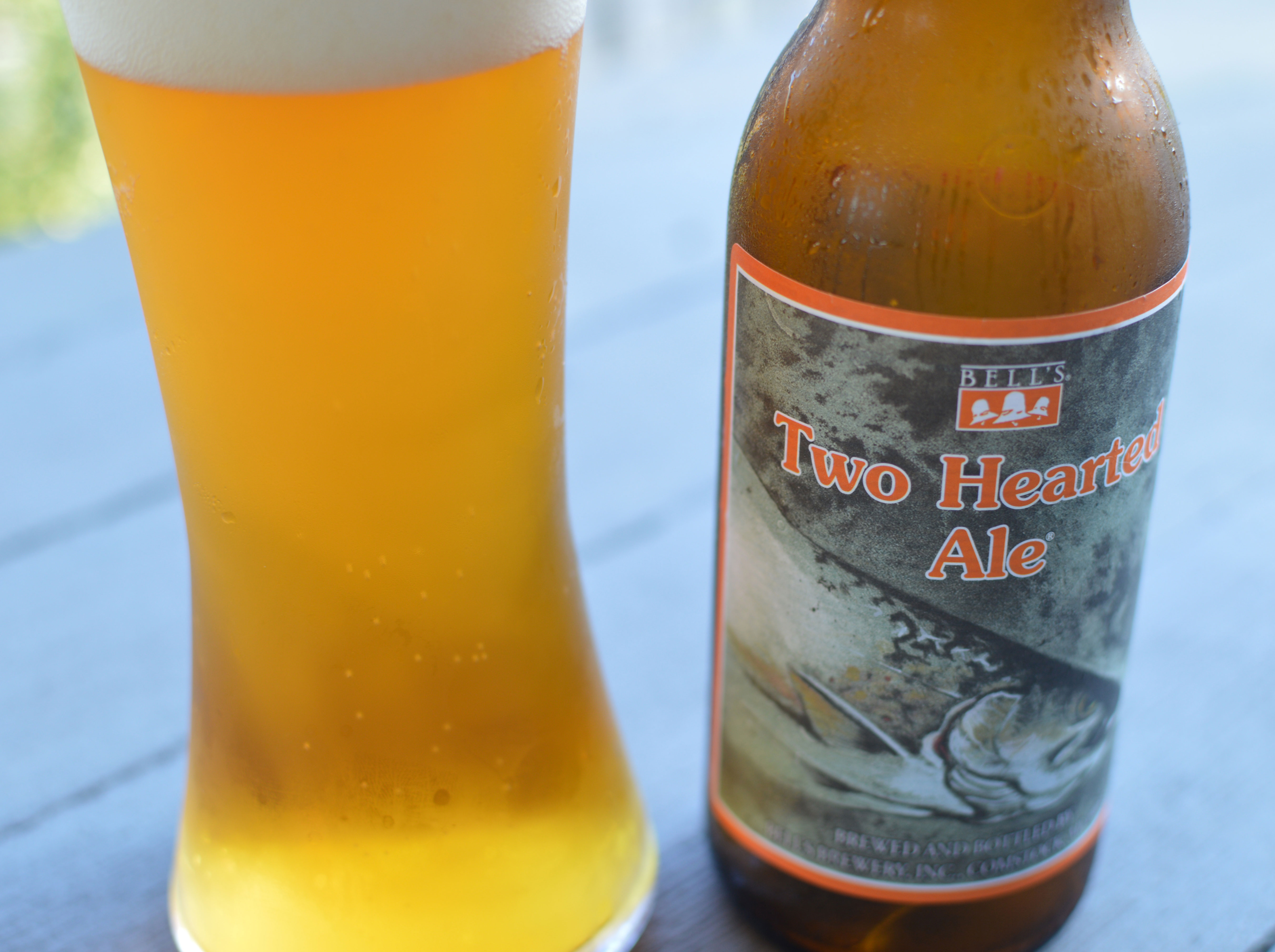 Platonic Ideal of an IPA
Bell's Two Hearted India Pale Ale from Kalamazoo, Michigan, is the Platonic ideal of an IPA. Not too bitter, but incredibly tasty and quaffable. Only Centennial hops are used in Bell's flagship IPA, creating a fruity citrus aroma and delicious flavor.
This is the beer that turns beer drinkers into beer lovers; people who have no idea what a hop is will fall in love with Two Hearted and become avowed IPA drinkers forever. The beer is named for the Two Hearted River in the Upper Penninsula of Michigan, which also inspired the Hemingway short story, "Big Two Hearted River." The fish on the beer's label is an homage to the river's popularity as a fishing spot. It's easy to imagine enjoying a Two Hearted (or two) while quietly sitting on the bank of a river, enjoying the day.