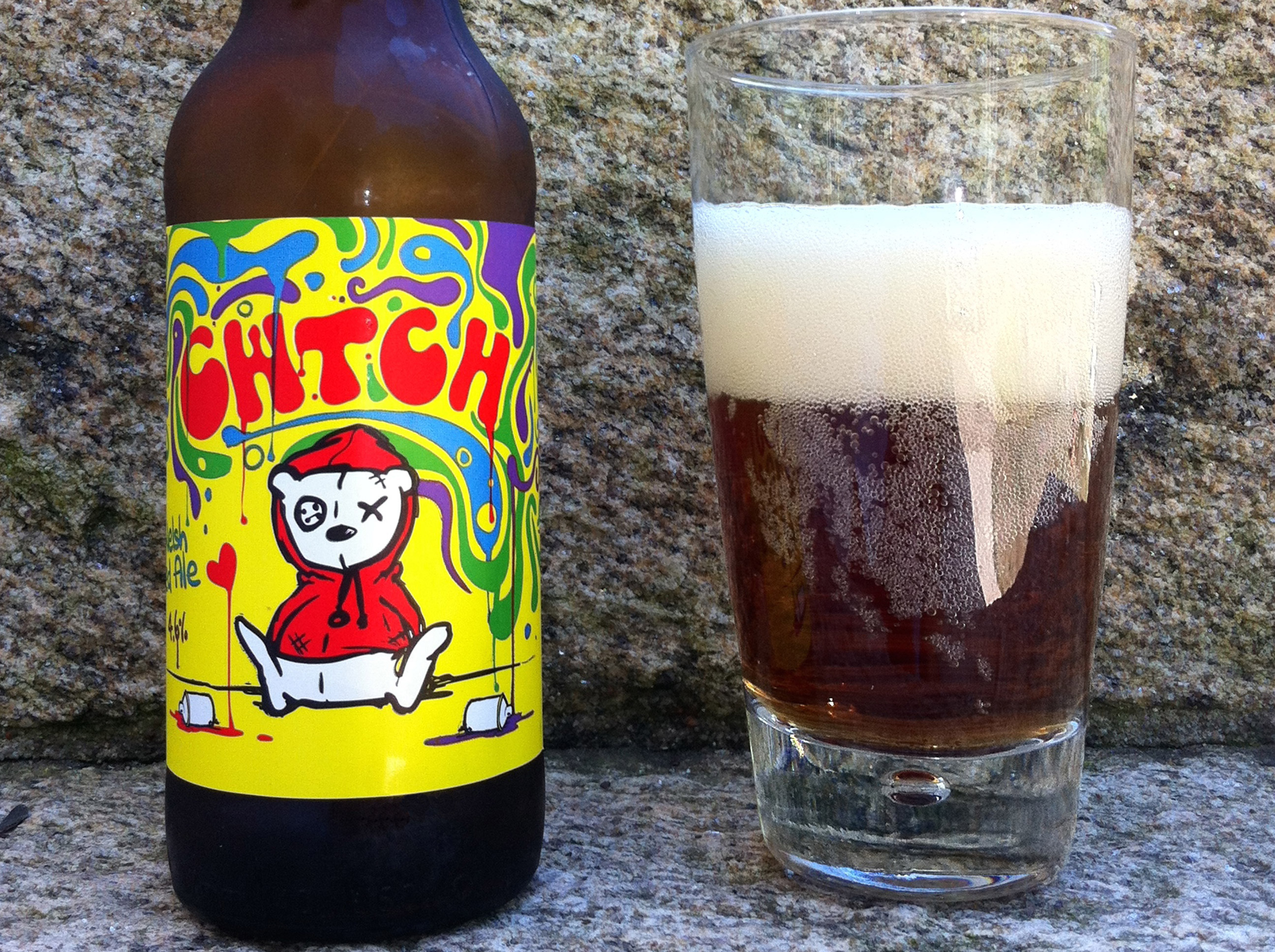 Tiny Rebel Cwtch
I had to look up "cwtch". If the information I collected is correct, this Welsh word, pronounced "cutch", has no literal English translation, but has something to do with the idea of "safe and loving place."
A closer look reveals that Tiny Rebel is at it again. We've met them before — see "Nelson Sauvin Visits Wales." This little kid really seems to like beer… For a little tyke to love beer so much ought to be shameful, and yet this beer was crowned Best Beer in Britain at the 2015 Great British Beer Festival.
Bradley Cummings, cofounder of Tiny Rebel Brewery (Newport), said about this beer: "We were brought up on real ale and we love traditional styles. Cwtch is our modern version of a traditional bitter, with extra hopping for a more pronounced bitterness and aroma." (Source: Campaign for Real Ale)
Red ales are rather malt-oriented. A candied aroma could suggest that here, but we already sense an escape towards more frivolous traces (apple, ginger). And whilst the taste is resolutely malty at first, it quickly confirms that this 4.6% ABV beer is off on a playful ride through American hop fields.
I might fault it for an iced-tea impression, but fortunately the mouthfeel develops a beautiful balance between sweet and floral, with a great bitter finish and a spicy, lasting aftertaste. A good, rich, refreshing beer.