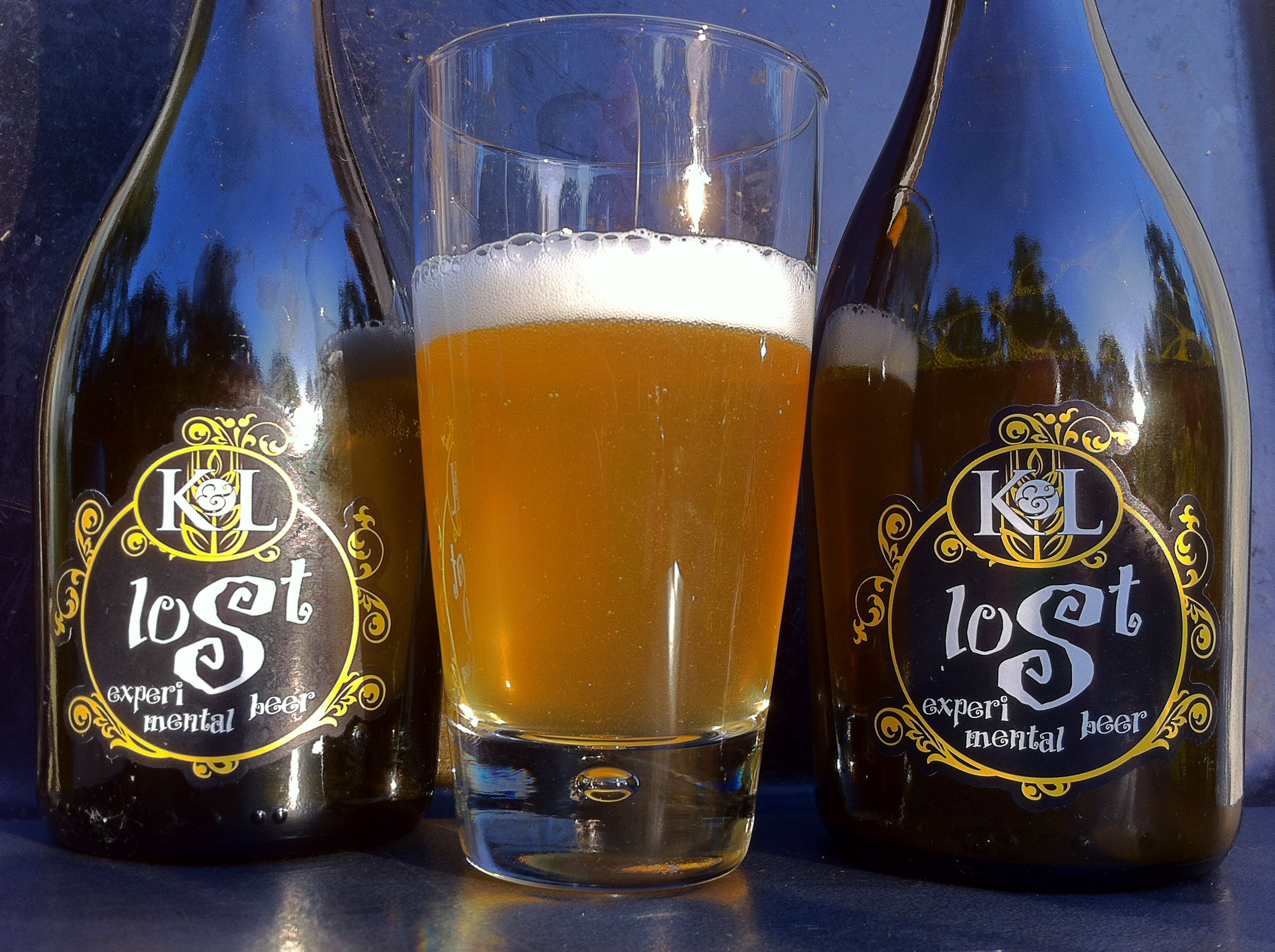 Absolutely not Lost
With its fruity esters, spicy phenols, and very aromatic yeast, this beer immediately aroused my curiosity. This top-fermented blonde beer has a moderate alcohol level of 5% and 21 IBUs — a little less than a Belgian blonde ale.
It has something in common with a Saison, without actually being one. It has something of a Belgian pale ale, without being that either.  The fact is that this "Lost" beer exudes cardamom, which has a strong and intensely aromatic fragrance, to the point that it confuses both the nose and the palate.
Initially, at least; because it also gives rise to aromas of nettle, mint and lemon, and in the mouth, a presence of wheat on the malt side and a background of herbal hops.
At this stage, I thought that perhaps I was dealing with a kind of equivalent of a blonde Trappist table beer: an unfiltered but quite pale beer, refreshing, light, easy to drink, relatively hoppy and well malted with a spicy character…
Except that this one is clearly less bitter. But that doesn't stop me from thinking that this soft and fluffy beer is close. Labelled "experimental", it's certainly an excellent exercise that many will put in the catchall category called "Belgian specialty ale." Be that as it may, this beer, with its dry finish, is very pleasant overall and has the distinction of its own singularity.
(On the brewery, Italy's K&L Birrificio Artigianale, see also "K&L Litha, Viva Italia!")