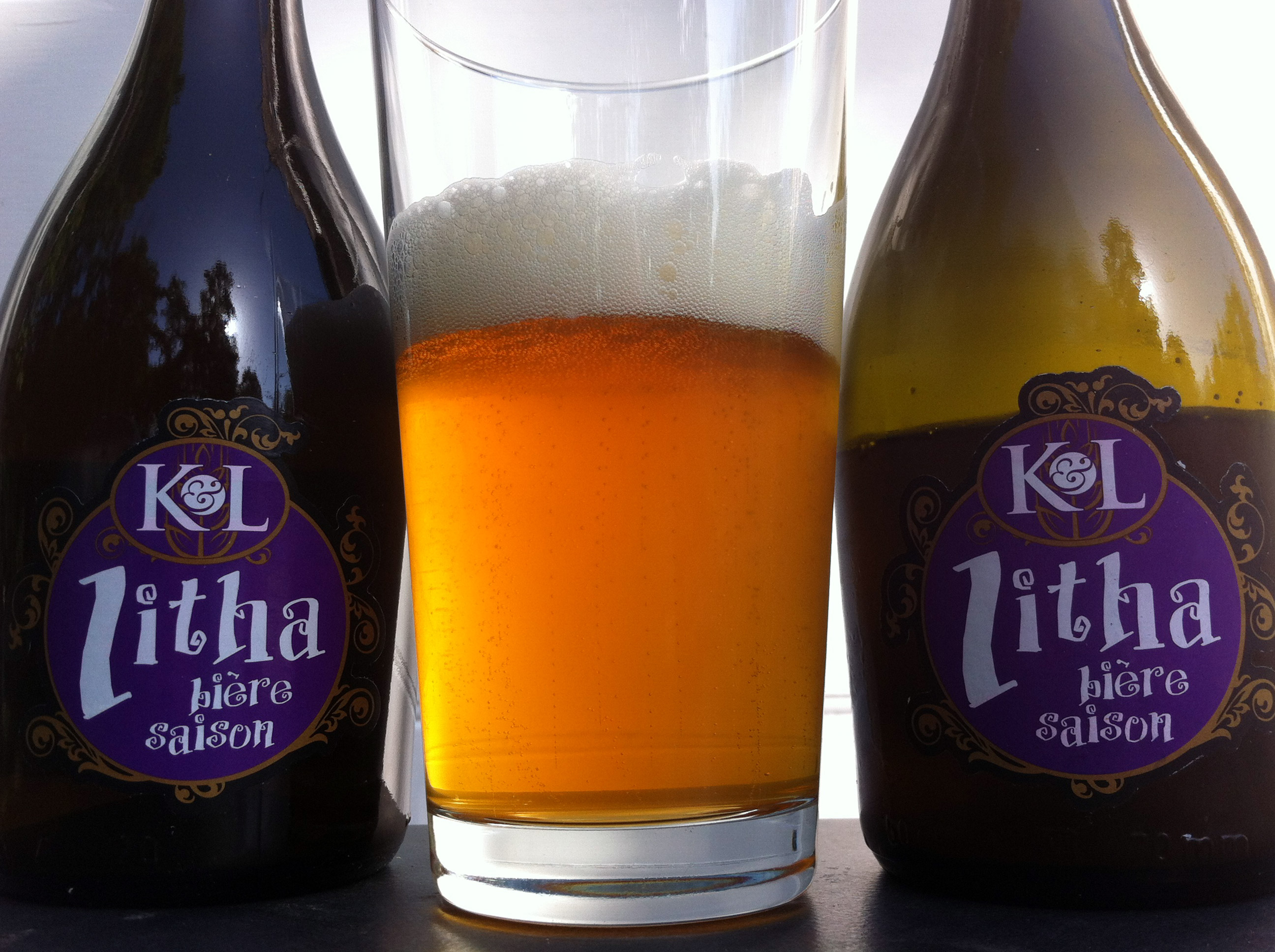 K&L Litha Saison: Viva Italia!
"You can expect Italy's full beer potential to come to fruition in the coming years, but, even today, it's top notch."
— www.thrillist.com
One has to agree with this quotation. In the world of craft beer, Italy is now booming after micro-brewing started in the mid-1990s — 20 microbreweries in 2001, nearly 650 today… For a country where beer was not a tradition, that's noteworthy.
And the quality is there. With two exceptions, all the Italian beers we've tasted since the beginning of this website have been excellent. This one, Litha, doesn't deviate from that excellent habit.
Litha is a Saison, a style native to the province of Hainaut (Belgium), formerly brewed in the cold months to be drunk in summer by the seasonal workers. I've already had the opportunity to say that I love these beers, and this one amazed me, from foam to aftertaste.
With 6.5% ABV and 28 IBU, this particularly refreshing beer mixes floral and fruity overtones, grassy and spicy notes, as well as juniper traces in the finish. It also has a hefeweizen side, which gives it a lot of intensity. In short, we have here a sharp and very tasty Saison, with a charmingly long flavour.
The K&L Birrificio Artigianale (Santorso, province of Vicenza) was launched in 2013 by Mauro Castagna and Lucio Gasparella — K is Castagna's nickname and L, Lucio's initial. A young, innovative brewery that's off to a good start…