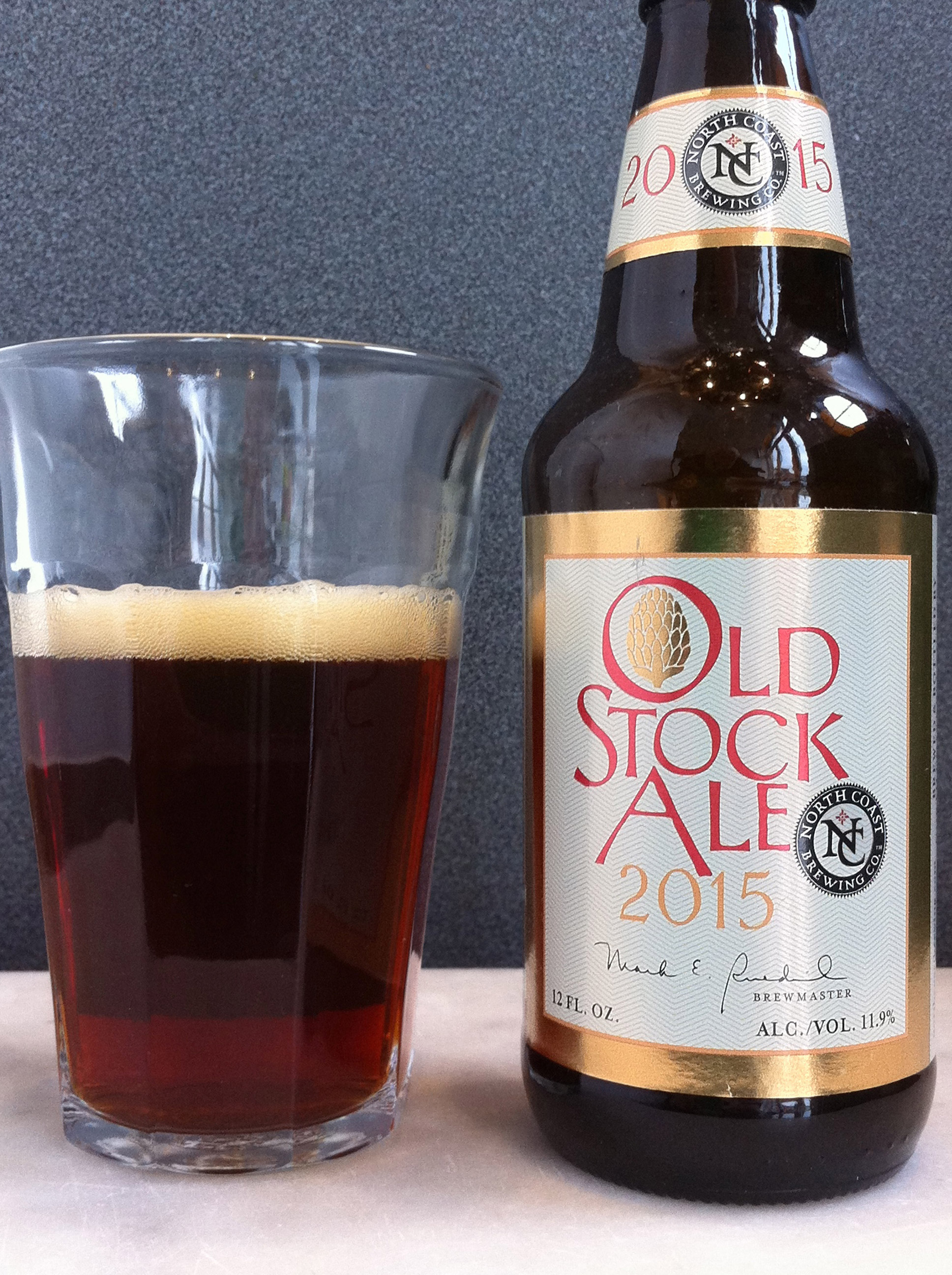 Full Malt Body
With this type of beer — Old Ale —, malt lovers owe it to themselves to stand up and be counted. Because malt is exactly what is happening with this vintage old stock ale — specifically an ode to Maris Otter malt.
For many, the flavour of this malt variety has remained unsurpassed since it was created in 1966 at Cambridge University. Its typicity of biscuit and hazelnut is reputed to be the most subtle of any malt, and ideal for imparting a full-bodied flavour. It is also said that this basic malt is best suited for any beer that's not particularly light in colour.
Thus it's perfectly suited to this rich dark amber old ale from North Coast Brewing Company (Fort Bragg, California), which we recently discussed in another post (see "Deep Red Hue").
To put it clearly, the BTI (Beverage Testing Institute) described the 2014 vintage as "superbly balanced and harmonious", and generally "exceptional."
Logically, the 2015 version (11.9% ABV) is… no better in this respect. Surprisingly watery at the beginning (thanks to the English style), this beer does not take long to become colossal in the mouth. Brown sugar, caramel, molasses and toffee interrelate and are mutually reinforced. It's a real uppercut of alcoholic sweetness!
Despite a slightly assertive bitterness at the end, this beer is a liquid malt biscuit. Claiming to be an Old Ale, but on the border of a barley wine, with some wine-like notes and some hops nevertheless. A delicious beer… but heavy to drink alone, guys.