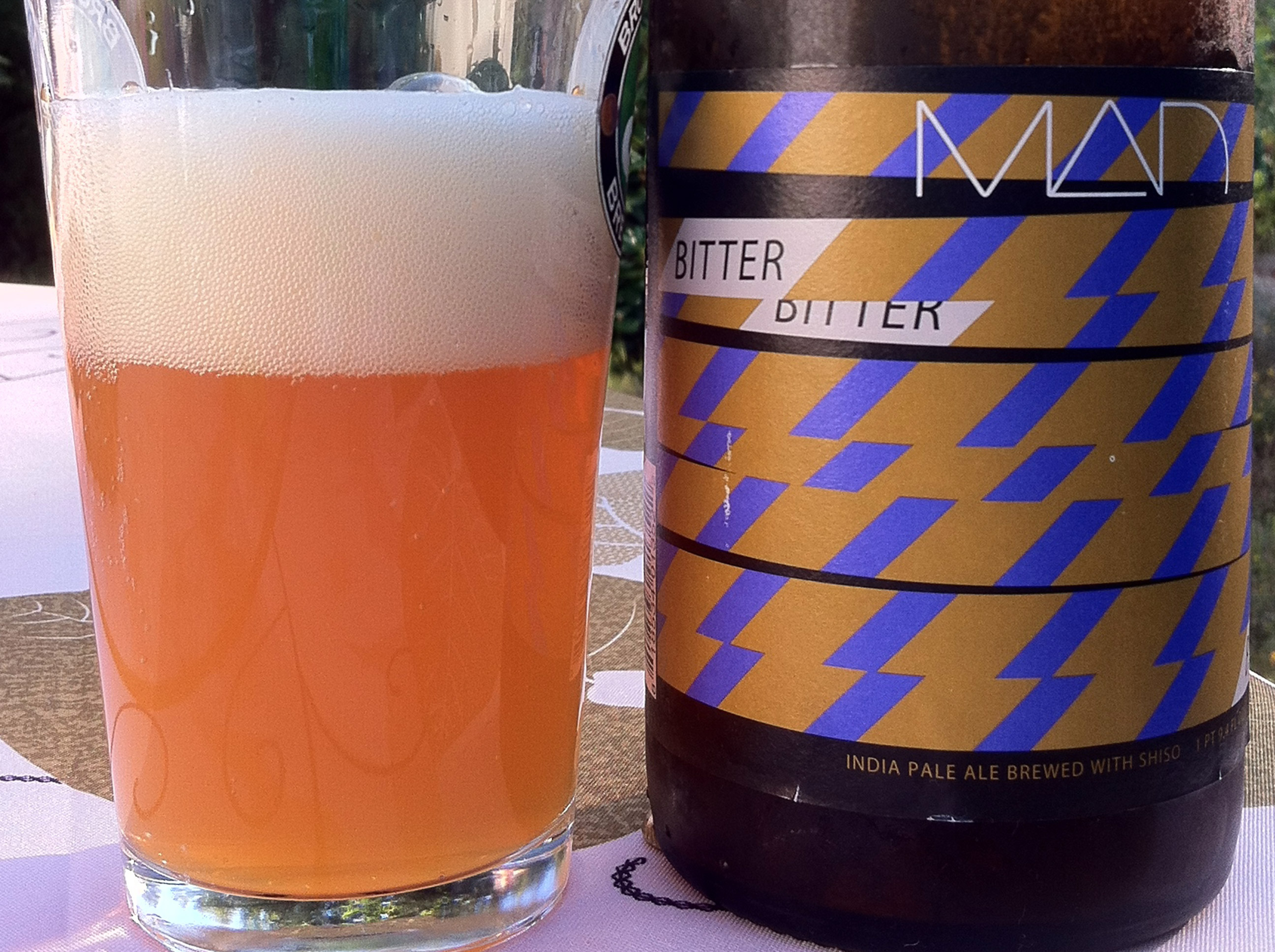 New Approach
So far, we haven't often touched on the subject of beer and food. Just a line here and there — an occasional mention of some possible associations. But this beer prompts us to go farther.
Why? Because Mad Beer is a collaborative brand from chef Jacob Mielcke and brewer Mikkel Borg Bjergsø. The former runs a restaurant in Frederiksberg (Denmark), and the latter is the co-founder of Mikkeller in Copenhagen (Denmark). Here, the union between beer and food is actively targeted: "Jakob's knowledge and great understanding of flavors combined with Mikkel's innovative and uncompromising approach to beer making brings a unique and conceptual line of beers brewed specifically to be enjoyed with food."
Those are their words. A little pompous, no? But they're smart enough to quickly rectify that when they present their Bitter in less laudatory terms: "Having a harsh, disagreeably acrid taste, like that of aspirin, quinine, wormwood, or aloes."
In reading that — and it's confirmed once the beer is in your mouth —, we guessed that not only can this beer be associated with dishes, it's strictly intended to be. It's the basic design approach. As a result, by itself it may disappoint; but that's because it lacks an essential complement. The association with food is not created after the fact, it's inbuilt. And that's a very interesting concept.
Surprisingly, Mad Beer's website doesn't specify the dishes or flavours for which this 6.9%-ABV IPA was created. When I first tasted it, I didn't know about the concept. And I admit I was a little sceptical. But I'll be trying this Bitter again with some aromatic Thai food. And I believe it will prove to be much more than an appropriate accompaniment. It'll be a perfect match.