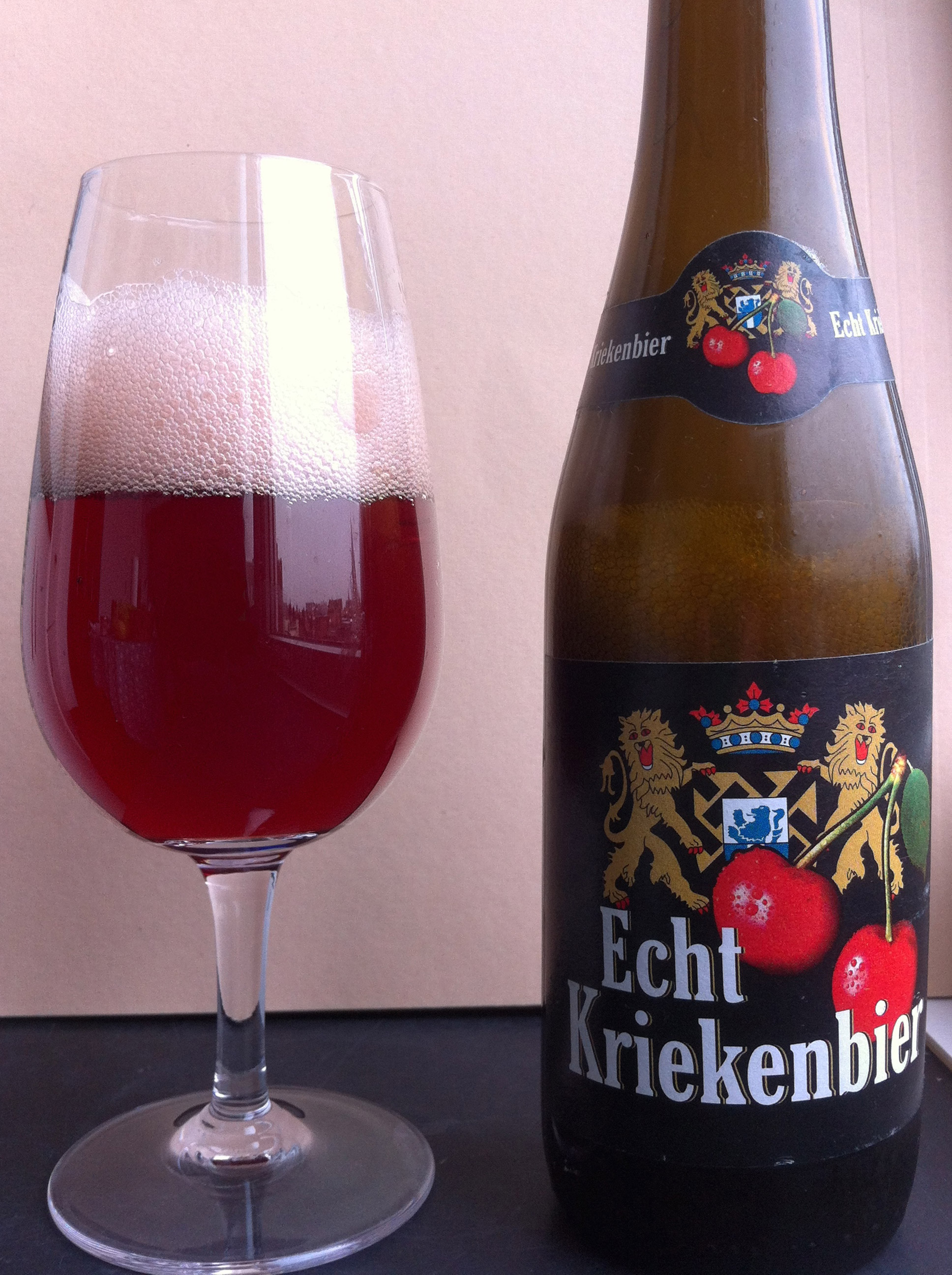 The Other Kriek
Kriek is an eminently Belgian beer if ever there was one. And specifically from Brussels — at least theoretically, as can be seen in our post "Do You Know Kriek?" It's a lambic beer with Morello cherries added. Or such is the basic recipe.
Yet what we have here does not come from the capital of Belgium and is not a lambic. Theoretically, that means it can't be a kriek. But it bears the name: Echt Kriekenbier — "Real Cherry Beer."
Usurpation? Definitely not. Tradition and reputation are what have associated lambic, Brussels and the addition of cherries, and tradition and reputation have left more marginal, but equally historic productions by the wayside.
This beer from the Brouwerij Verhaeghe (Vichte, West Flanders), established in 1875, is what we call in Dutch an oud bruin (translated by "brown ale"). Very close to a Flemish red ale, this type of beer develops a vinous and tannic taste, and also takes the name kriek when cherries are added. To be exact, cherries from the current year are added to kriek beer from the two previous years.
This 6.8%-ABV beer can't fail to interest amateurs of the genre. Much more malty and more acetic than the "traditional" Brussels profile, it also mixes cherry sweetness and yeasty wildness with a note of oak. This is truly "another kriek" — similar, but not really identical. Very sour and very effervescent at the beginning, almost soft in the middle, and drier at the end, it deserves to be known by all.