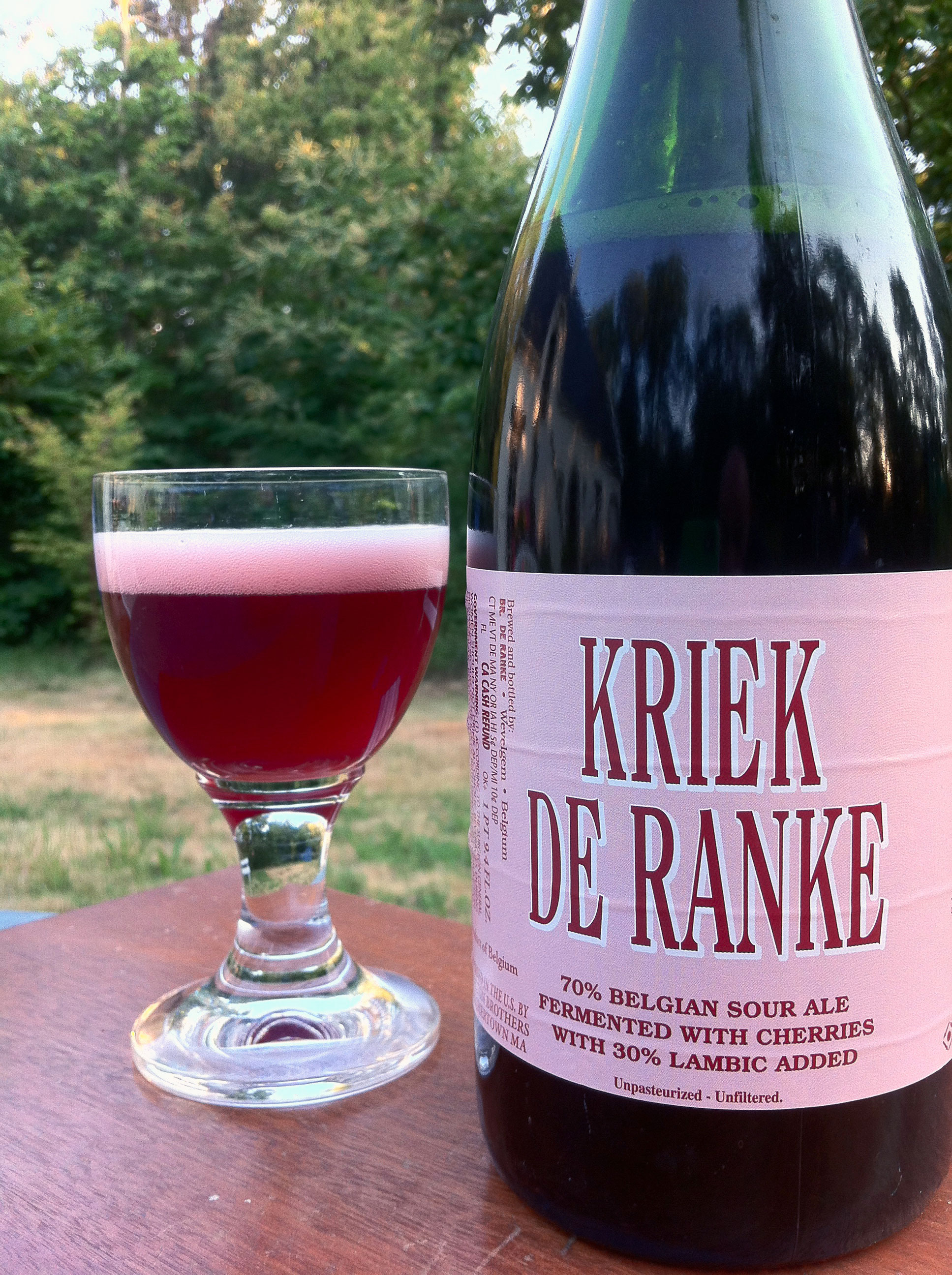 Do You Know Kriek?
Here is a specifically Belgian type of beer, and even more specifically from Brussels.
Tradition dictates that Brussels breweries use a lambic beer in which "Schaarbeekse krieken" (a type of Morello cherries coming from a district of the city) are added, with the stone. These sour fruits and this spontaneous-fermentation sour beer macerate for eight months to produce this surprising drink, as sour as it is dry. (And not sweet, as some brands propose it.)
In fact, for me, it's a beer which has to be enjoyed on the spot, on tap, at a table in a bar. Instead I chose to try one of the exported craft bottle versions. Because, it's necessary to say, a lot of exported beers of this type are pure and simple parodies, soaking in sugar. Industrial ersatzes to definitely avoid.
The Brouwerij De Ranke (Wevelgem, West Flanders) is not located in Brussels, but its 7% ABV kriek would deserve to be there. Americans, absolutely not specialists of this beer but amateurs, didn't mistake it: 94 on Beeradvocate, 99 on Ratebeer! These high ratings do not tell the whole story of this robust and flavourful kriek. It's surely not for everyone — it's a real UFO — but don't get fooled by the name. Try this rustic Belgian traditional beer and tell us the news…