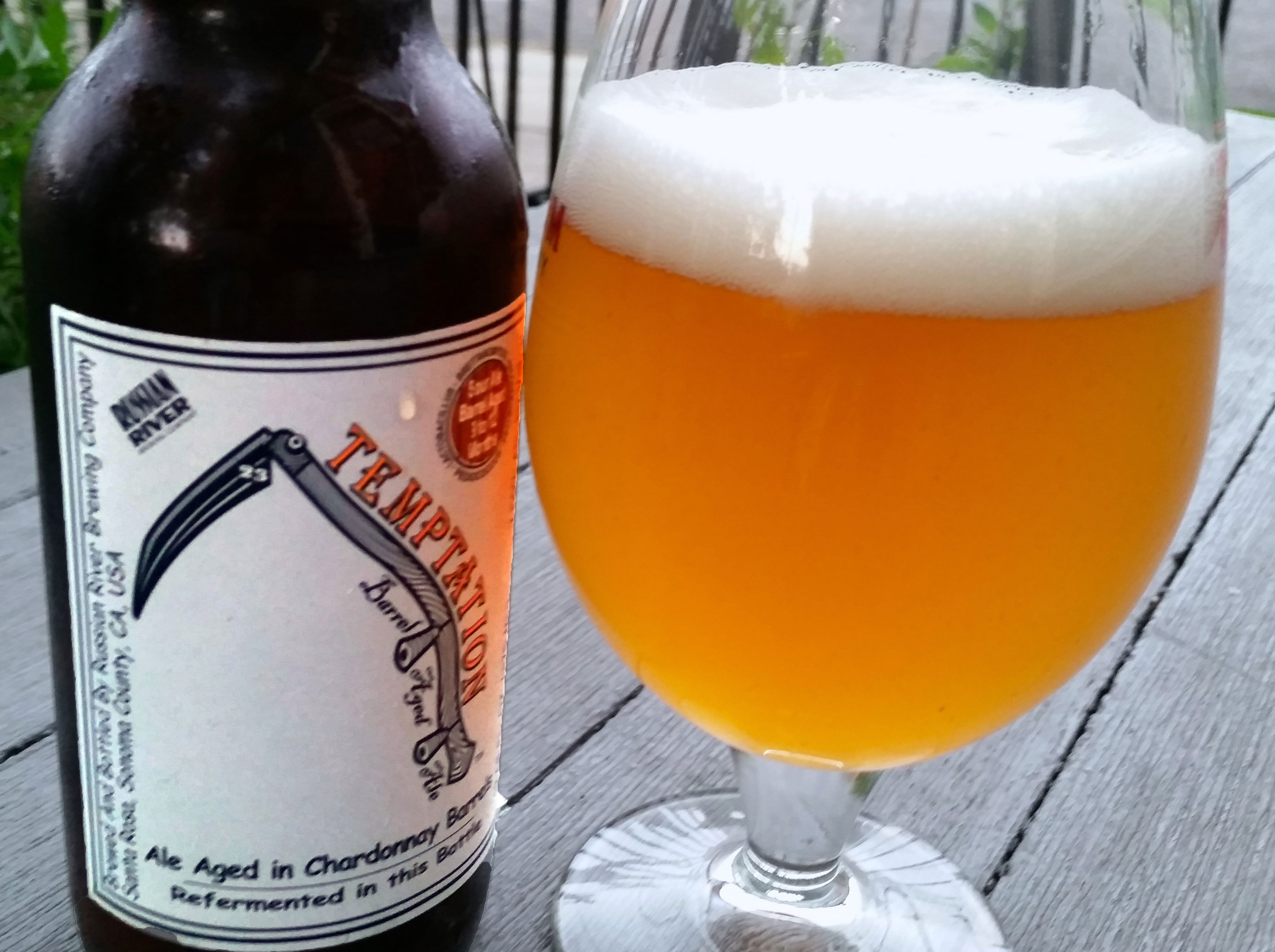 Russian River Temptation
In Northern California, Santa Rosa's Russian River Brewing is one of the world's most well regarded breweries with its famous double IPA Pliny the Elder and its variety of Belgian style ales, many of which are aged in wine barrels and inoculated with bacteria such as brettanomyces and lactobacillus to achieve the tart flavors that mark the best examples of the American Wild Ale style.
Highly sought after and only available to purchase in California, Colorado, and Philadelphia, Russian River's barrel aged and sour ales have attained an exalted status. Temptation is aged in local chardonnay barrels for up to a year, with brettanomyces, lactobacillus, and pediococcus added to create the highly sour and extremely pleasurable barrel aged Belgian blonde ale with notes of oak from the barrels and earthy, barnyard funk from the brettanomyces used.
Temptation lives up to its name by creating instant longing when the bottle's cork is removed and the golden orange liquid pours into the glass with effervescent bubbles dancing throughout the beer. The aroma of chardonnay grapes, lemon, and oak invite the drinker to take a sip and savor the citrus and green apple tartness, beautifully smoothed and balanced by barrel aging. The finish is dry as a bone as the beer's bubbly effervescence cleans the palate, leaving temptation in its wake. Temptation for one more sip, and then another.