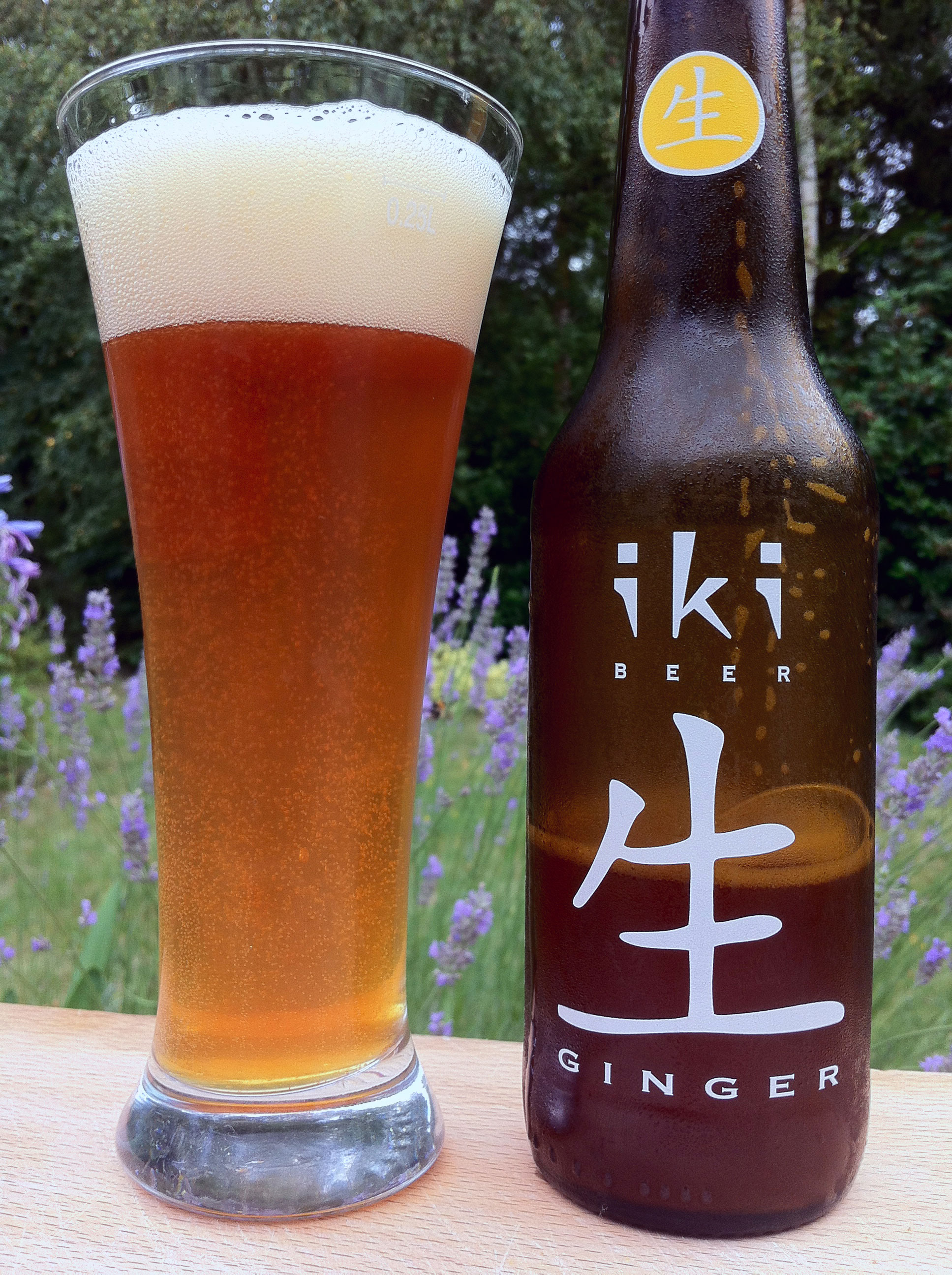 An Appointment with Ginger
Formerly, ginger beer was very popular in Great Britain and North America. For reference, in 1935 in the British Isles, 3,000 breweries produced this traditional beer brewed since ancient times by many indigenous peoples from all continents. It finally fell into disuse.
But a new interest has arisen. Several brands propose it, alcoholised or not, and certain consumers use it for mixed drinks — rather ginger ale, whereas here we have a ginger beer (ginger ale is clear, ginger beer is cloudy).
Iki Beer ('s-Hertogenbosch, Netherlands) delivers bottles with Japanese design, including this Ginger, made also with green tea. It's pleasant, refreshing, and organic. The mouthfeel remains slick (sugary content?) and the level of ginger is a little confidential. Its great interest? The yeasty side, quite assertive.