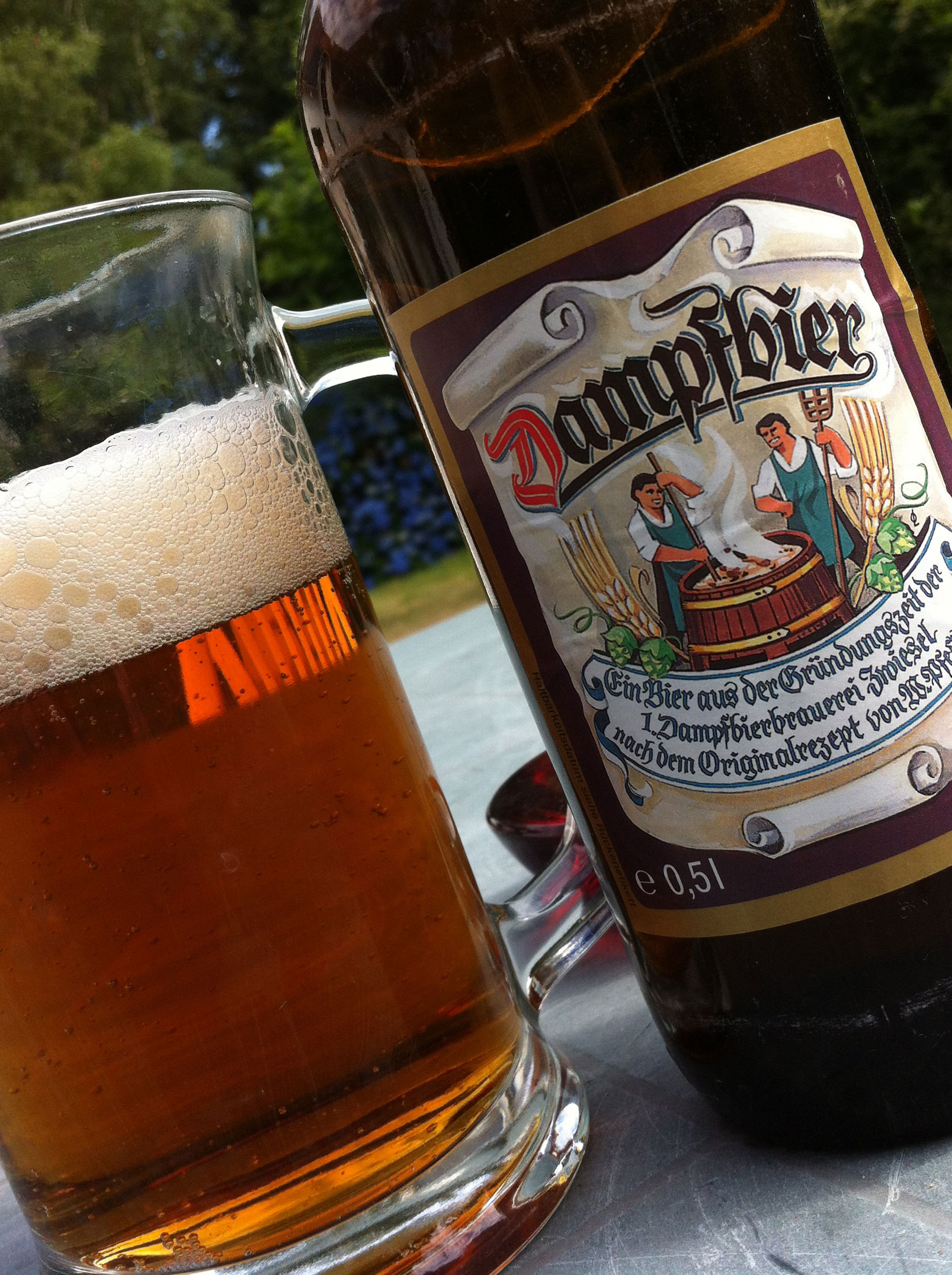 Let us Call it "Barley Ale"
"Dampfbier" or "Steam Beer" for the Americans… Few people know this style of beer today, except the Bavarians and Jack London enthusiasts… The great author referred to it in John Barleycorn, an autobiographical novel. In his time, this beer was flourishing in Germany and in California.
Today it's only made by a handful of breweries, among which is the Dampfbierbrauerei Zwiesel (Zwiesel, Bavaria, Germany), founded in 1889, a family company now in its 5th generation.
This beer is brewed in summer with some barely caramelized barley malt and then warm-fermented with Weizenbier yeast (hops are nearly non-existent). Understandably foamy, with a nose that moves toward candy, this beer develops a smooth texture and a nice sourness of taste. We could rename it "Barley ale," and that would summarize it best, I think.