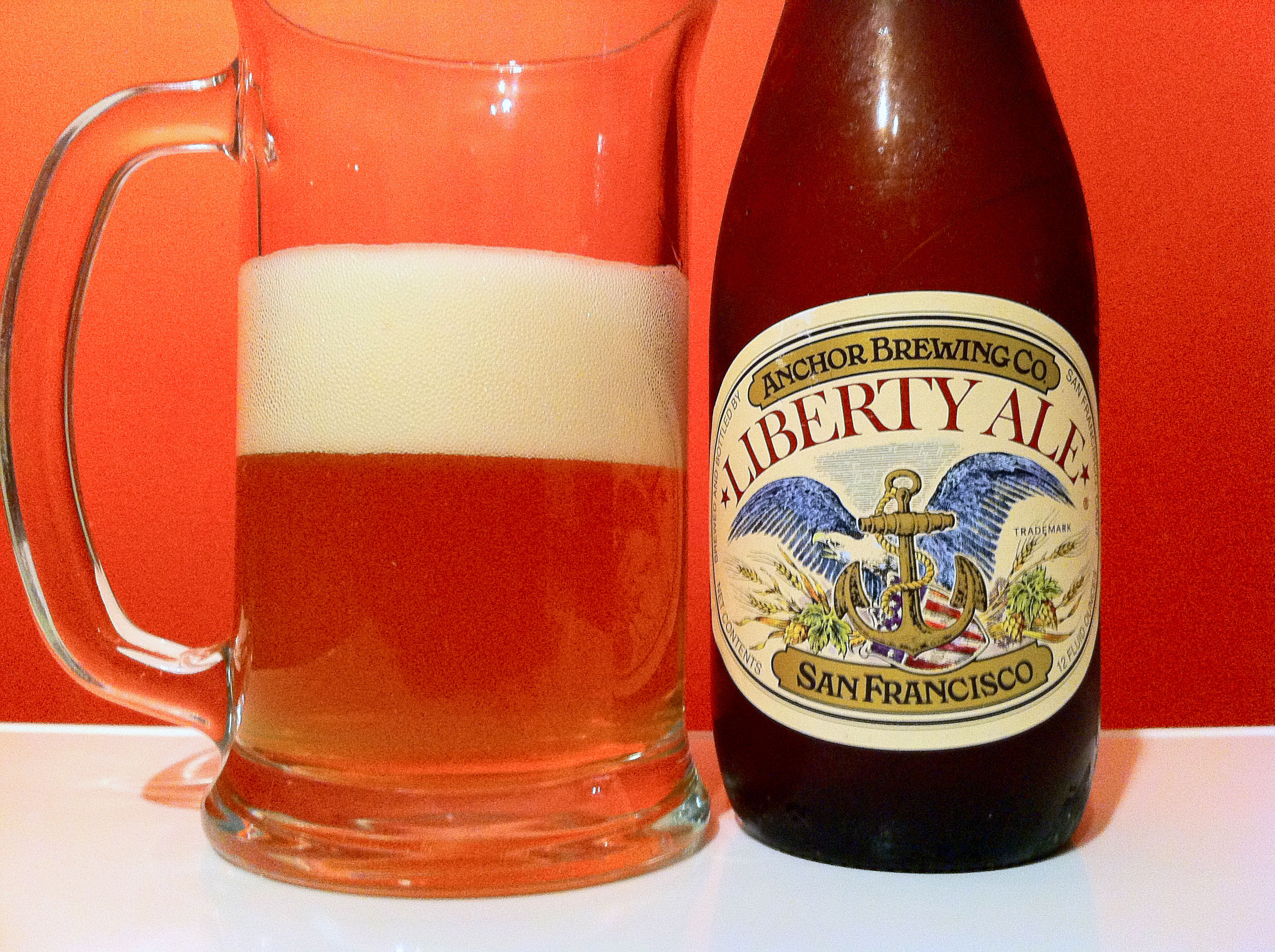 The Good Side of Tradition
Launched in 1975 to celebrate the bicentennial of Paul Revere's historic ride, this well-named Liberty Ale also celebrates a historic style in itself, one whose name also appeared in the 18th century. And the composition here, logically, follows tradition: Two-Row pale and Cascade for the malt and hops.
This 5.9% ABV beer is among those that launched a genre in the style – American Pale Ale. Fritz Maytag, the former owner of Anchor Brewing, visited English breweries specializing in ale before creating his own American version.
Its very round taste (the one we already mentioned is a splendidly well-balanced beer), situated between grapefruit and lime, moves on to a slight flavoured bitterness — somewhat resinous. In fact, each sip calls for the following one. Is that not the characteristic of a great success?