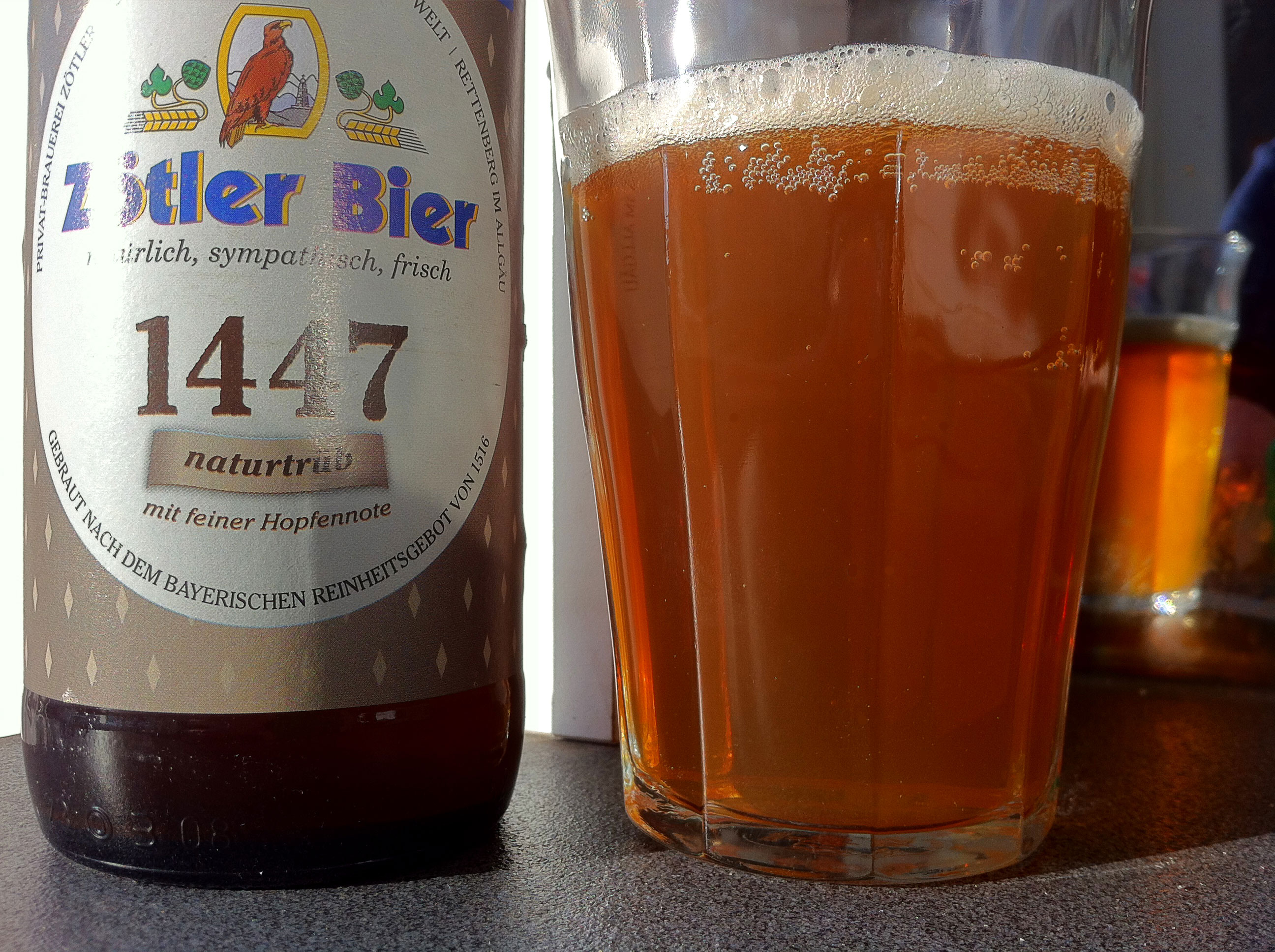 Naturally Cloudy
Zötler Bier 1447: This light orange-golden colored beer with a medium body and a low foam head comes from the southernmost Bavarian village with breweries: Rettenberg (district of Oberallgäu, Germany), one of the most picturesque areas of this old free State.
In the same family since 1447, the Privat-Brauerei Zötler proposes a series of fourteen beers brewed under the supervision of Markus Würz, and brought to market after long cold storage in deep cellars.
Produced for only two years, this 1447 "naturtrüb" ("naturally cloudy") titrates at 4.9% ABV. It's a so-called Zwickelbier, a beer that contains its original brewing yeast in ample amounts (12%), and vitamins, held in suspension. On site, it's often served directly from the barrel. A bit unspectacular but refreshing and pleasantly flavored. It exudes a nice aromas of hops, straw and nuts.