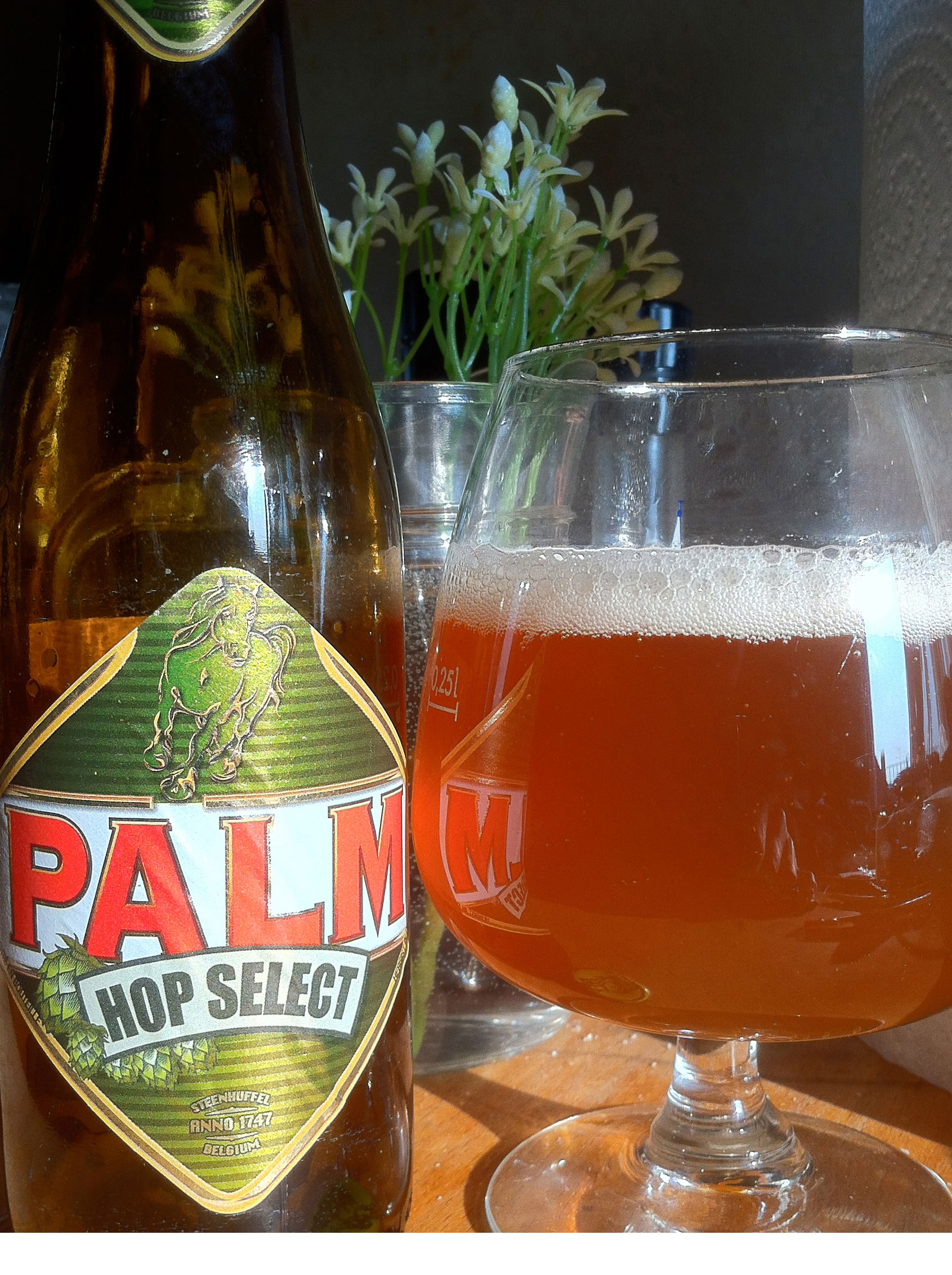 Palm Hop Select
"With hops from our own harvest," says the brand's website. Is that not becoming unbelievable these days?… In any case, enough to put such a distinctive feature forward!
The hop is Hallertau Mittelfrüh. It's a classic, noble Bavarian hop, typical of the German lagers, distinguished by an intense bitterness. It has moderate levels of caryophyllene oil, which contributes to the aroma profile of floral and citrus tones.
From the first sip we already suspect a kind of Belgian tribute to an American West Coast IPA. Right after, what we have on the palate is a traditional Belgian ale (6% ABV), in a very hoppy version. A pleasant and amazing mark. Without doubt, it's worth a detour!
Palm Breweries is located in Steenhuffel (Flemish Brabant, Belgium) and includes several labels, including Rodenbach, Brugge, and Boon. It remains a family company.