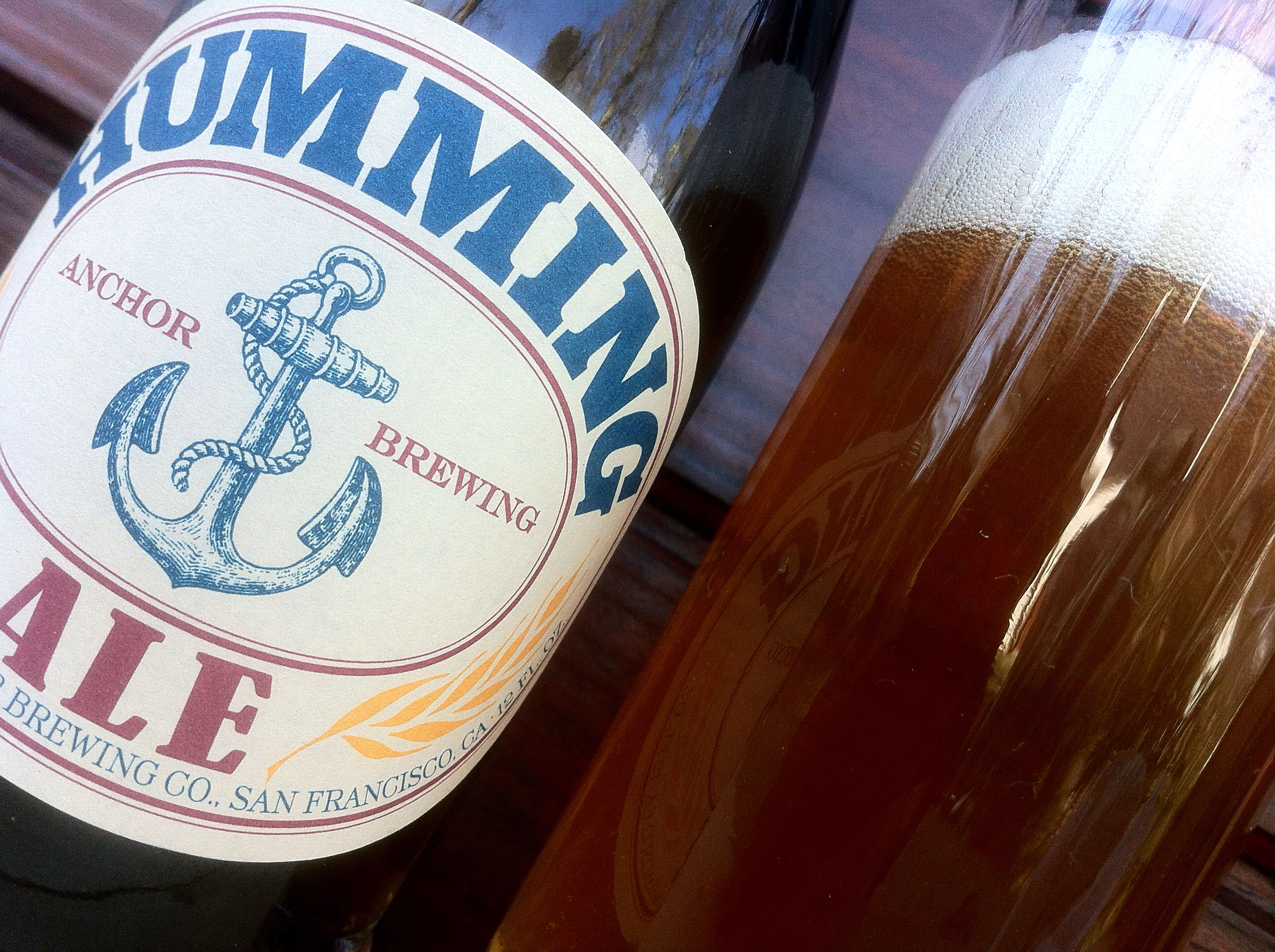 Feel Safe with an Anchor
We recently proposed some lines about the American Pale Ale (APA) historical reference product. This Humming Ale is an interesting take, differentiating itself. After all, the point is not to set one beer against another or decide what's better, it's to find what's good.
Anchor Brewing, whose former owner is the legendary Fritz Maytag, was founded in 1896 in San Francisco, California (United States). It can therefore be described as traditional, and that's the adjective that suits its spicy, earthy beers. Launched in 2009, this one fits into this framework, with modernity.
Nelson Sauvin hops – released in New Zealand in 2000 – bring a note of freshness to this snappy bitter ale. Two-row Pale Malt – grown in and around Montana – brings its taste of grain and honey. The set is well-balanced. A very pleasant beer, to drink next to a good old woodie.