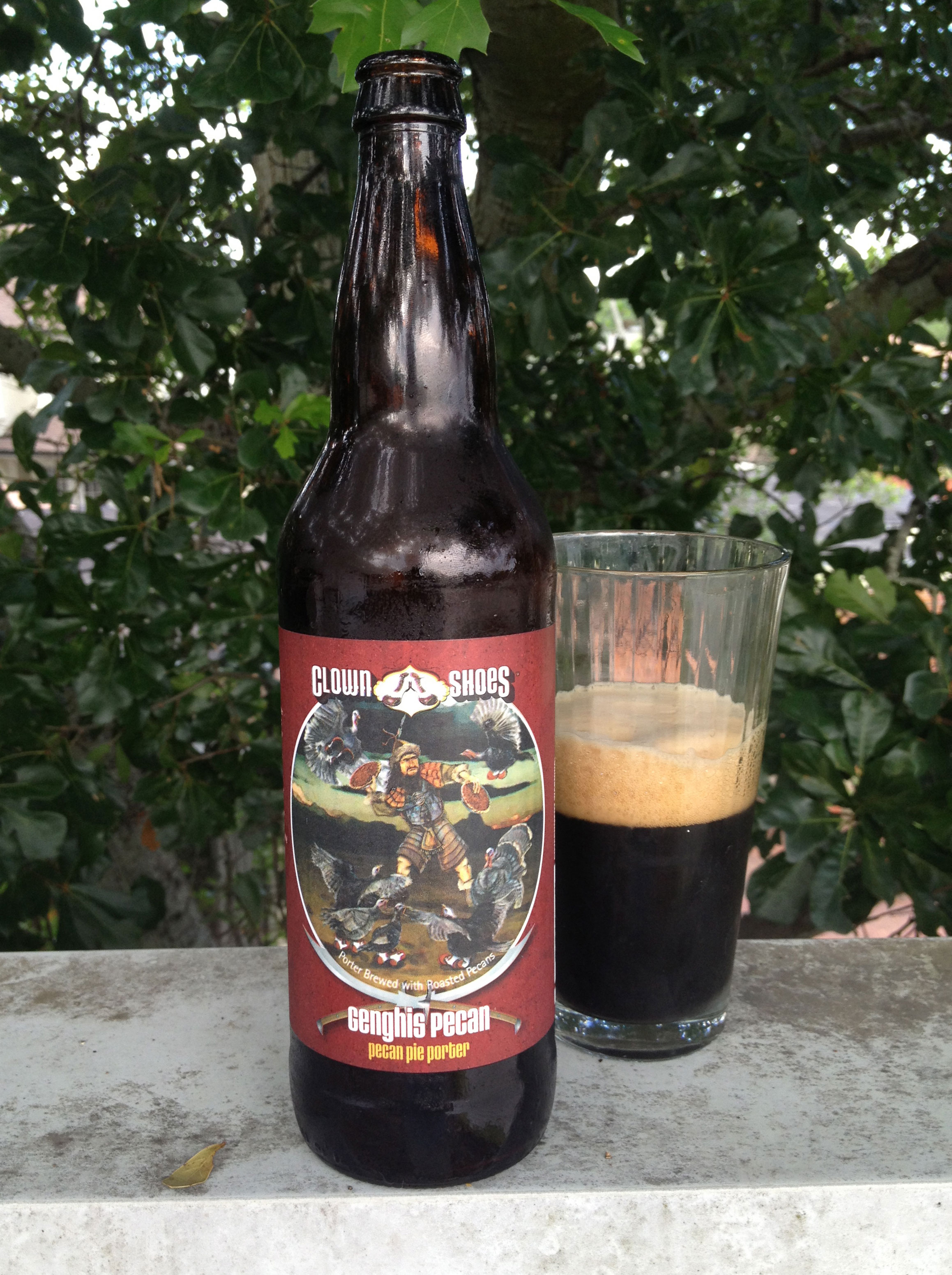 Genghis Pecan Pecan Pie Porter
Genghis Pecan Pecan Pie Porter —by Clown Shoes Brewing in Massachusetts—isn't nearly as novel as its name suggests. Pecans and the roasted malts work together to slightly amplify the beer's nutty quality, though not as much as featuring the pecan in the name might lead you to expect. Similarly, the sweetness of pie filling is very present in the nose, far more so than in the taste.
Once you've adjusted for expectations, Genghis Pecan is a very enjoyable, dark, malty porter with definite notes of chocolate and coffee. The finish is surprisingly thin, which adds to the drinkability.