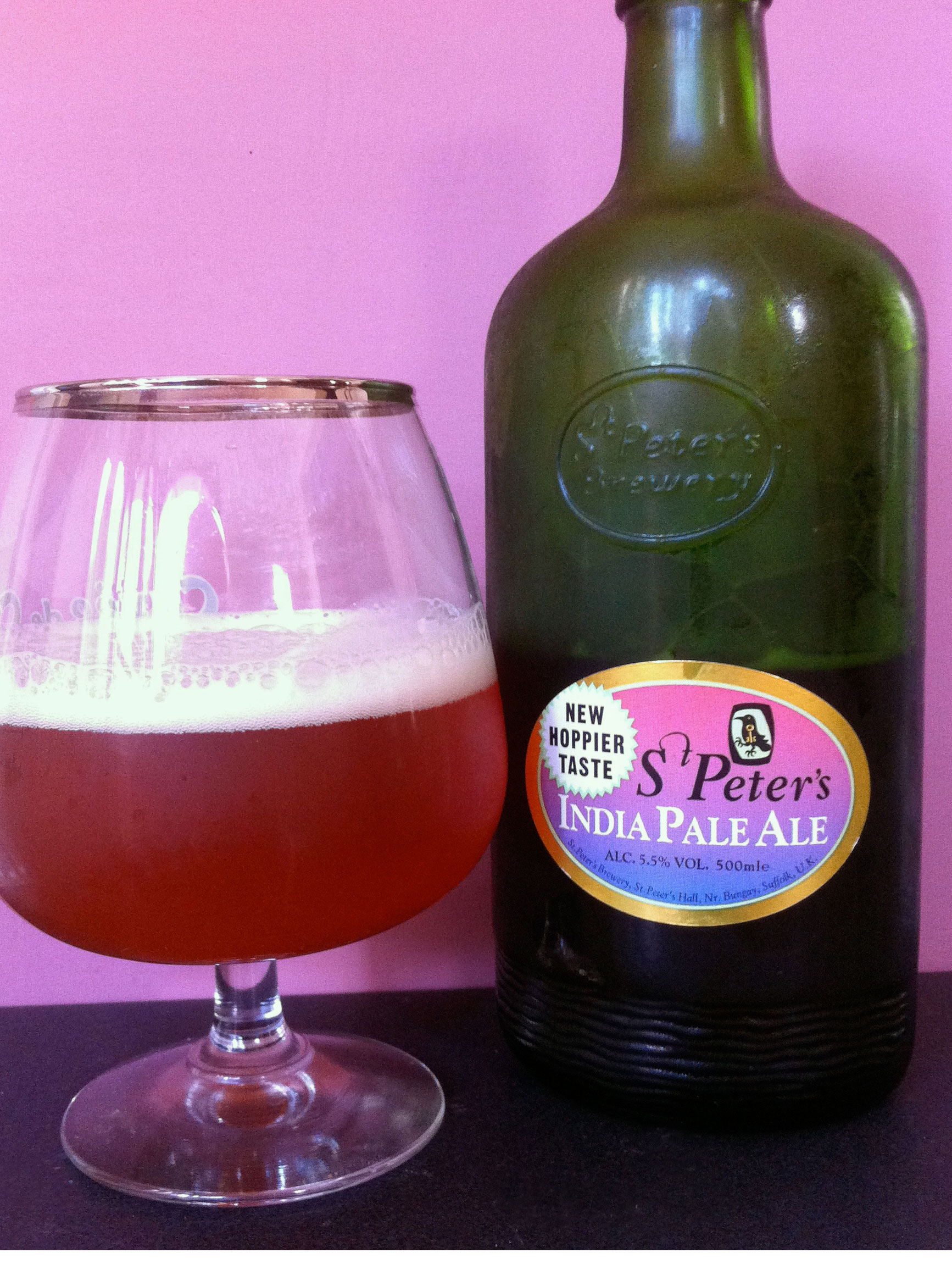 St Peter's IPA
We saw this very recognizable bottle earlier when I tasted a "Best Bitter." Here we have an IPA, in the same successful pattern of the range developed by St Peter's — an independent brewery founded in 1996 by John Murphy and located in Bungay (Suffolk, England).
IPA (India Pale Ale) is a style of English origin (18th century): The beer was heavily hopped to better withstand long journeys to the British colonies — and the Indian subcontinent, of course. So we're on comfortable terrain: An English style from an English brewery…
Highly hopped, it is. But the malt is not absent. And it's rather well balanced. The texture is slick, pleasant, with a long, light bitter finish. But to me, this excellent tasty beer in the first mouthfuls really lacks carbonation. And I do not understand why!