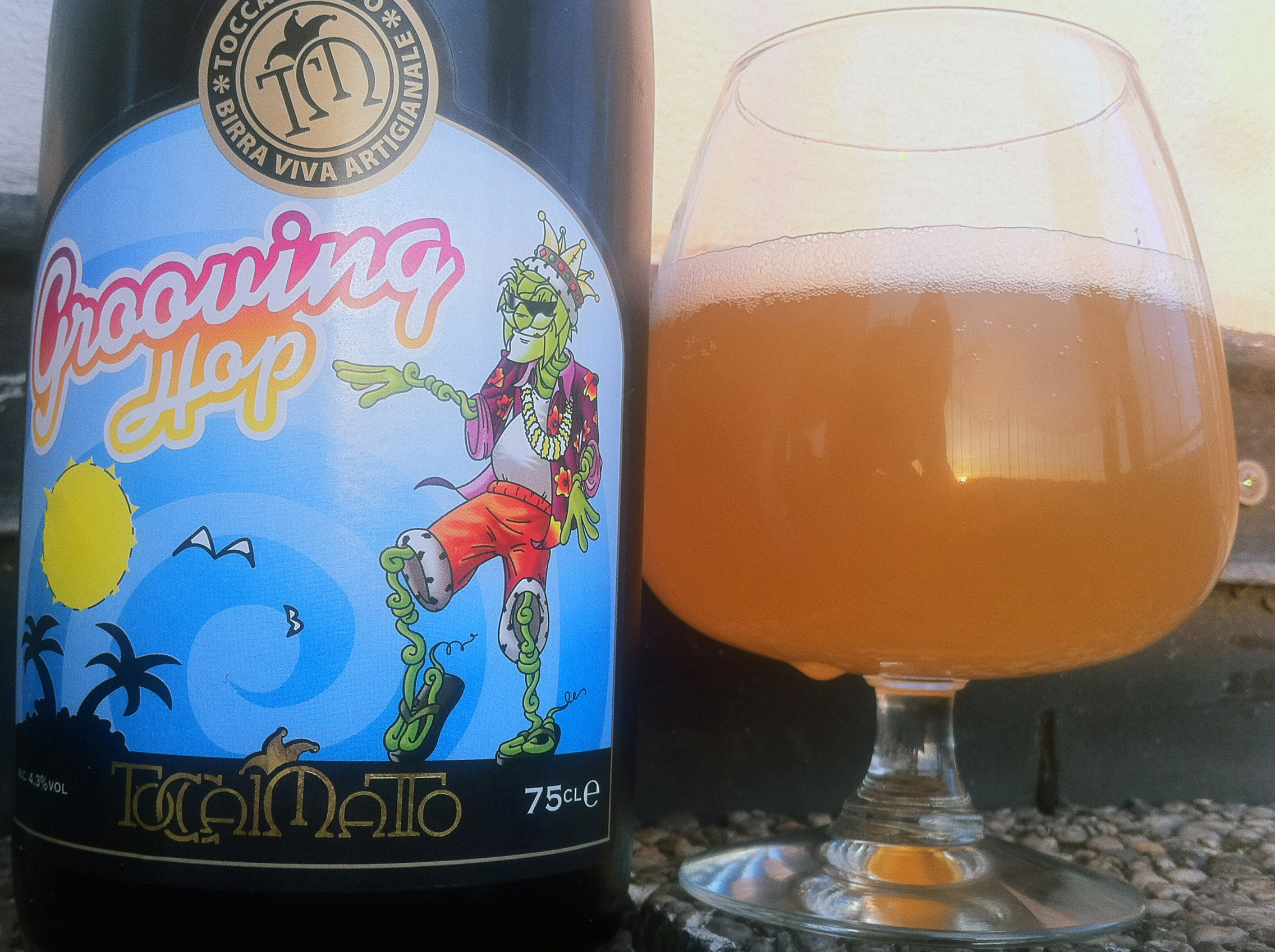 Italian Session Ale
Described as a Golden ale, and with the appearance of an unfiltered pale lager, this Grooving Hop could also be categorized as a German hefeweizen, or wheat beer, or maybe as an ale mixed with a little cider… Needless to say, it surprises.
It's a light beer (4.3% ABV), watery smooth, pale and slightly hay-coloured. Those who want a full-bodied beer will be disappointed, but lovers of refreshing beers will enjoy. This Session ale develops the strengths of Nelson Sauvin hops (malts are almost non-existent). In the mouth, it has something exotic, with a zesty finish. It's worth a shot, even if overall it remains rather transparent.
The Birrificio Toccalmatto (Fidenza, Emilia-Romagna, Italy) was founded by Bruno Carilli, and began production in 2008.