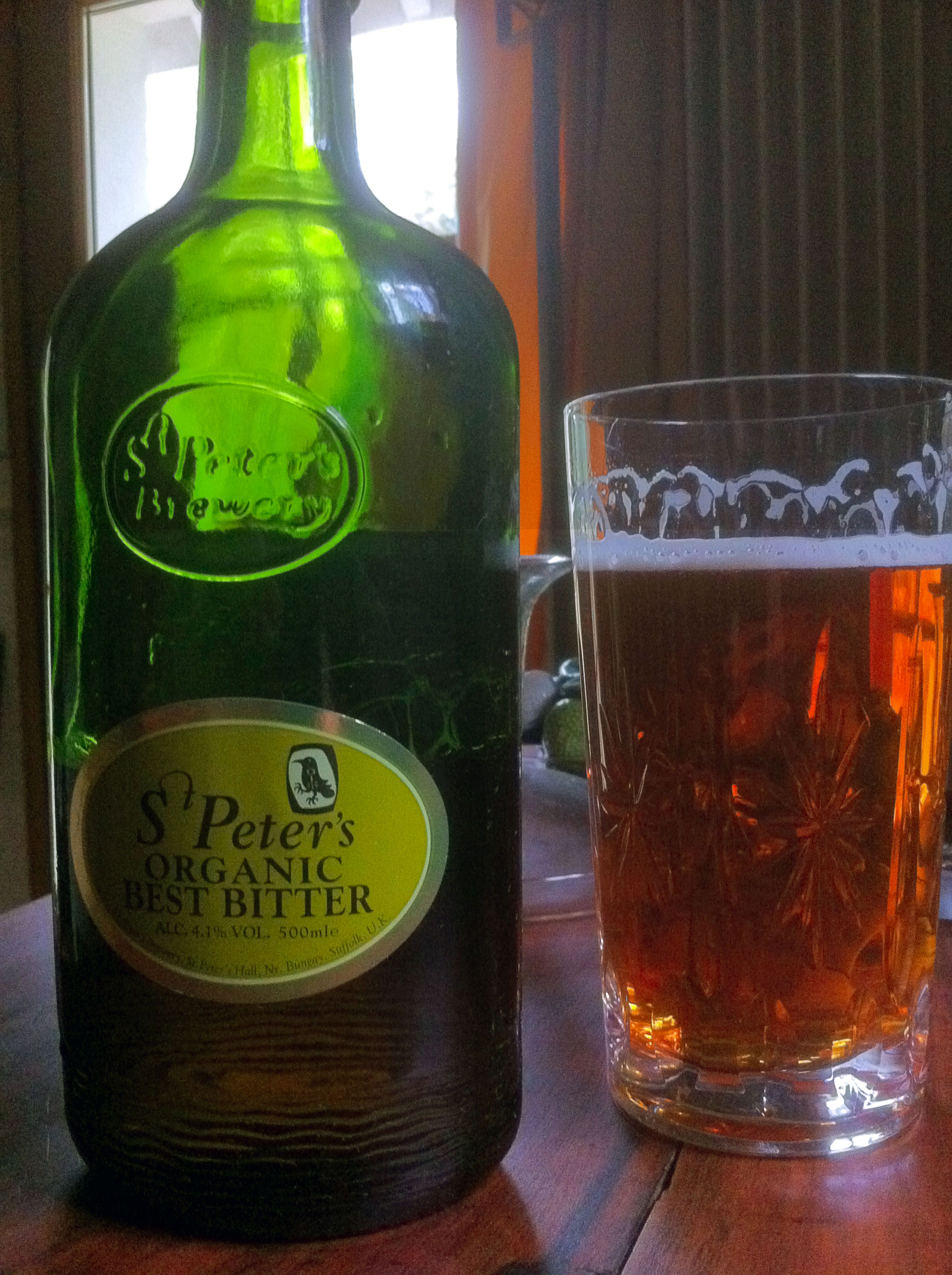 St Peter's Organic Way of Brewing
First of all, the bottle is simply splendid. The one who designed it knows what selling means. This is one to empty and keep! St Peter's Brewery's entire range of beers – twenty-one in all – use the same bottle; only the coloured labels change.
Optic malted barley is used to make the mash for this St Peter's Organic Best Bitter, the same that is used in Islay whiskey distilleries. First Gold hops, known for their aroma and bittering qualities, are added. The result is a deep amber colour, a nice hint of mineral flavour and, needless to say, a bitterness which stays with you for a while.
Founded in 1996 by John Murphy, St Peter's Brewery is located in Suffolk and has won many awards and accolades for its beers.