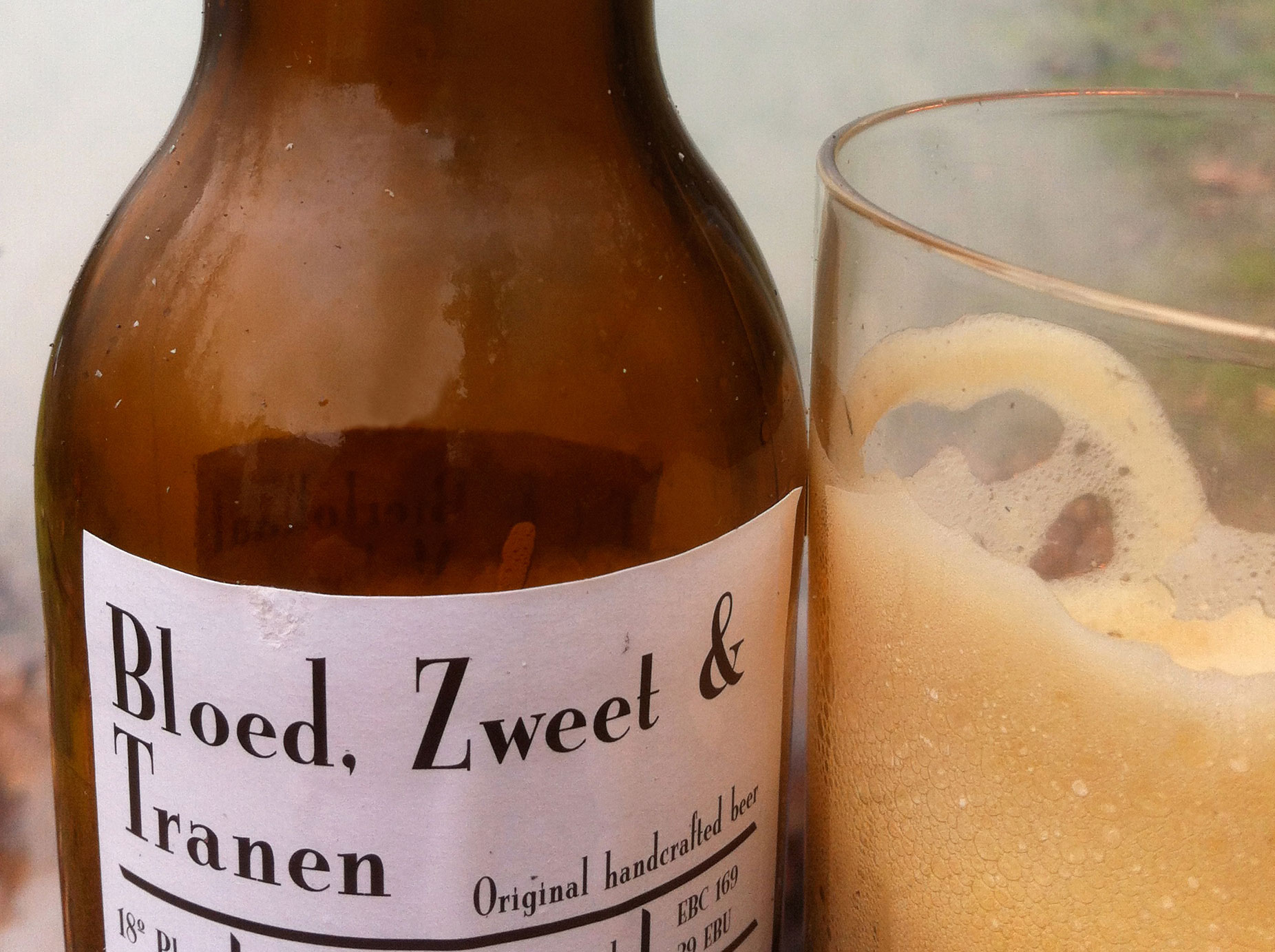 "Blood, Sweat and Tears"
Here is a strange name for a no less strange beer. It's a unique combination of Bruichladdich and Bamberg malts brewed in particular with chocolate. Legend or not, it would appear that this beer was born from a mistake during a brewing process.
This intensely dark-brown beer releases a very tight creamy beige foam. It's highly similar to what Germans call "Rauchbier." And indeed, it really emits a strong and distinctive smoke flavour.
Simultaneously sweet and bitter, smoked and well defined by cocoa, this beer is medium-bodied – 8.2% ABV.
"Bloed, Zweet en Tranen" is made by the "Brouwerij De Molen" – "The Mill Brewery" – in the Southern Netherlands. Founded by Menno Olivier in 2004, this small company uses whimsical names to baptise their products.