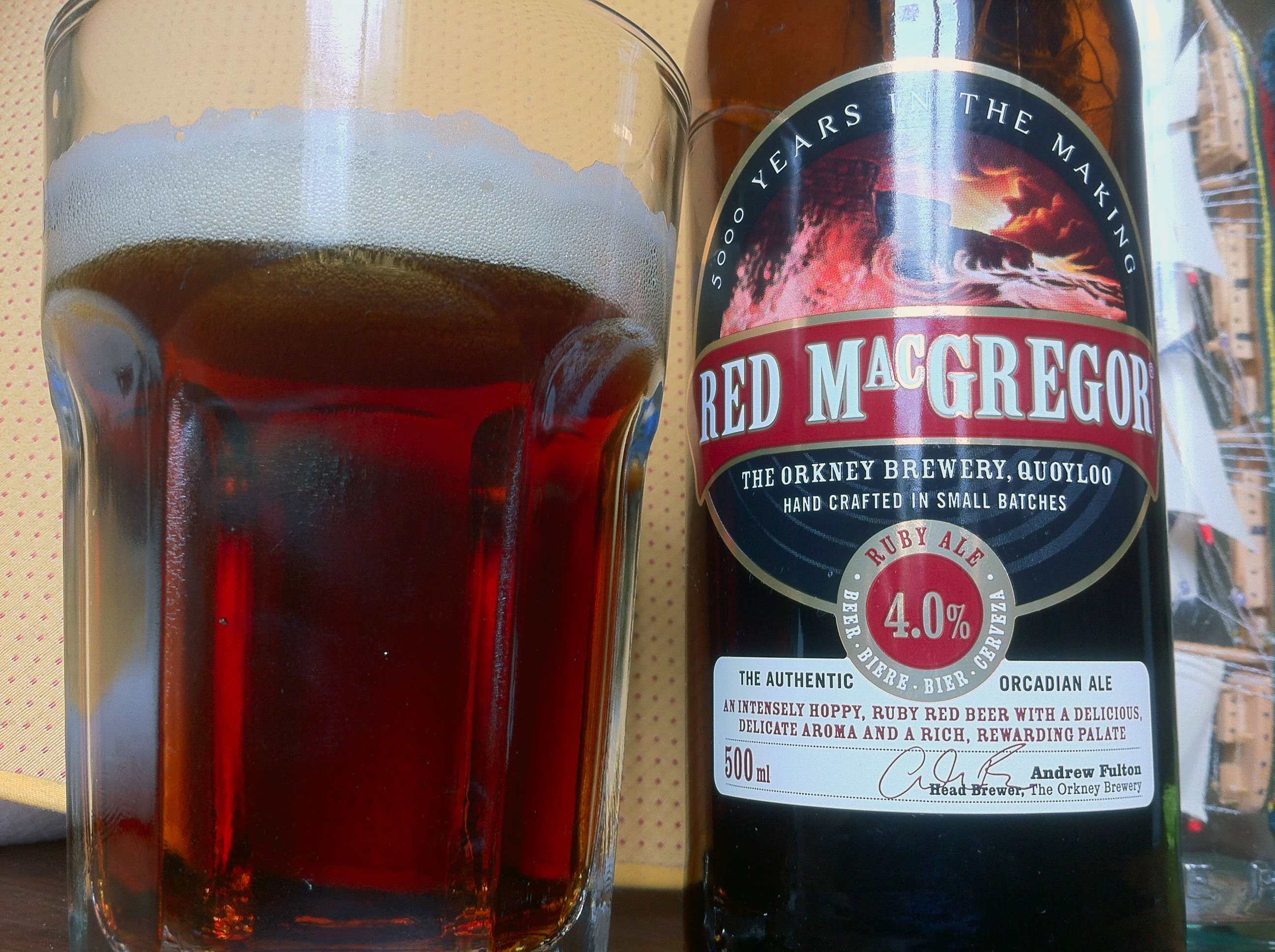 Small Journey in Scotland
In 2002, Red McGregor was the first Scottish beer to win a gold medal – Ale category – at the International Brewing Awards. This very ruby-coloured beer with a foamy white head smells of both fruits and metal. Once in mouth, this surprising flintiness opens the door of Scotland and its numerous islands.
Crystal malt contributes its toffee-like flavours, Chocolate malt its vanilla and caramel notes. This 4% ABV beer is a liquid biscuit with a crispy fresh feel among which resinous notes transport you along the Orkney Islands coast.
Like Skull Splitter, about which we recently spoke, Red McGregor is made by the Sinclair Breweries. A beer that's less prickly than a thistle, but proud of its origins.