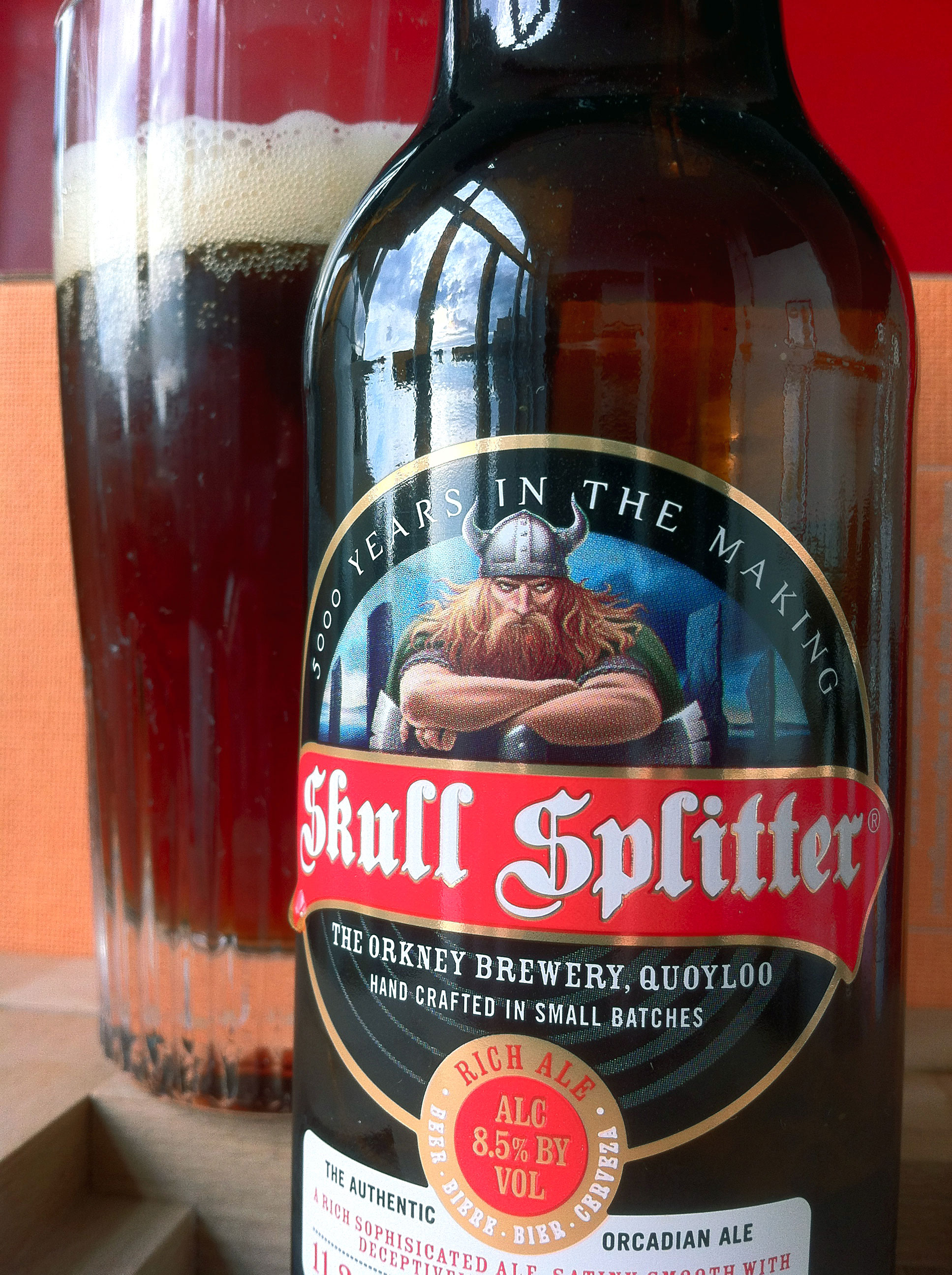 A Rather Soft Killer
Obviously, the name is strange. But I found that an earl of Orkney who died in 976 was nicknamed "The Skull-Splitter." We can easily guess why… So, the Orkney Brewery has immortalized the tradition, in its more peaceful way, with this "Authentic Orcadian Ale." The company (bought in 2006 by Sinclair Breweries) was founded in 1988 by Roger White in Sandwick (Orkney, Scotland), a region formerly annexed by the Vikings.
This is a Strong Ale – 8.5% ABV – and a Scots one, meaning a beer red in coloration with a slightly caramelized malt, and less hoppy than English Ales. Our Skull Splitter is strictly in accordance. What stood out for me was the earthy and sweet – not syrupy, and even a little spiced – mouth feel and notes of Crystal malt and Golding hops.