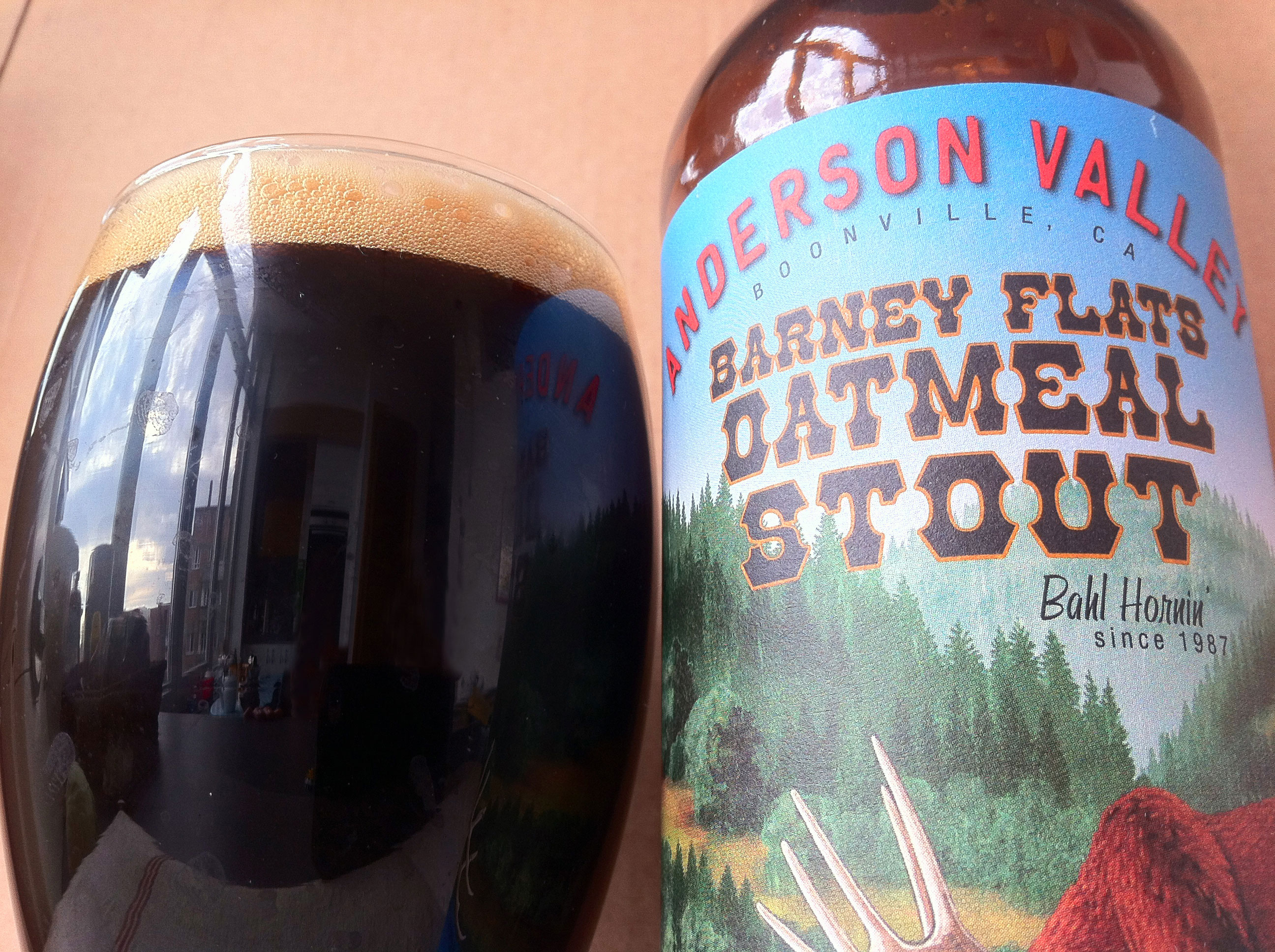 For Homemade Oatmeal
The Anderson Valley Brewing Company –named for the eponymous valley located 100 miles north of San Francisco– was set up in 1987 in Boonville, California, making it a pioneer in the field of craft breweries in the United States. The founders are David Norfleet and Kim and Ken Allen, who started with a modest brewpub.
This Barney Flats Oatmeal Stout –5.8% ABV and 14 IBU– is designed for smoked meats and desserts. Neither dry nor sweet, this medium-bodied beer reveals a voluptuous foam and a complex combination of aromas and flavors. There's only one way to understand its intensity: Find one and savor this very smooth product, which contains six malts (Pale Two-row, Crystal, Roasted Barley, Munich, Chocolate, Oats).