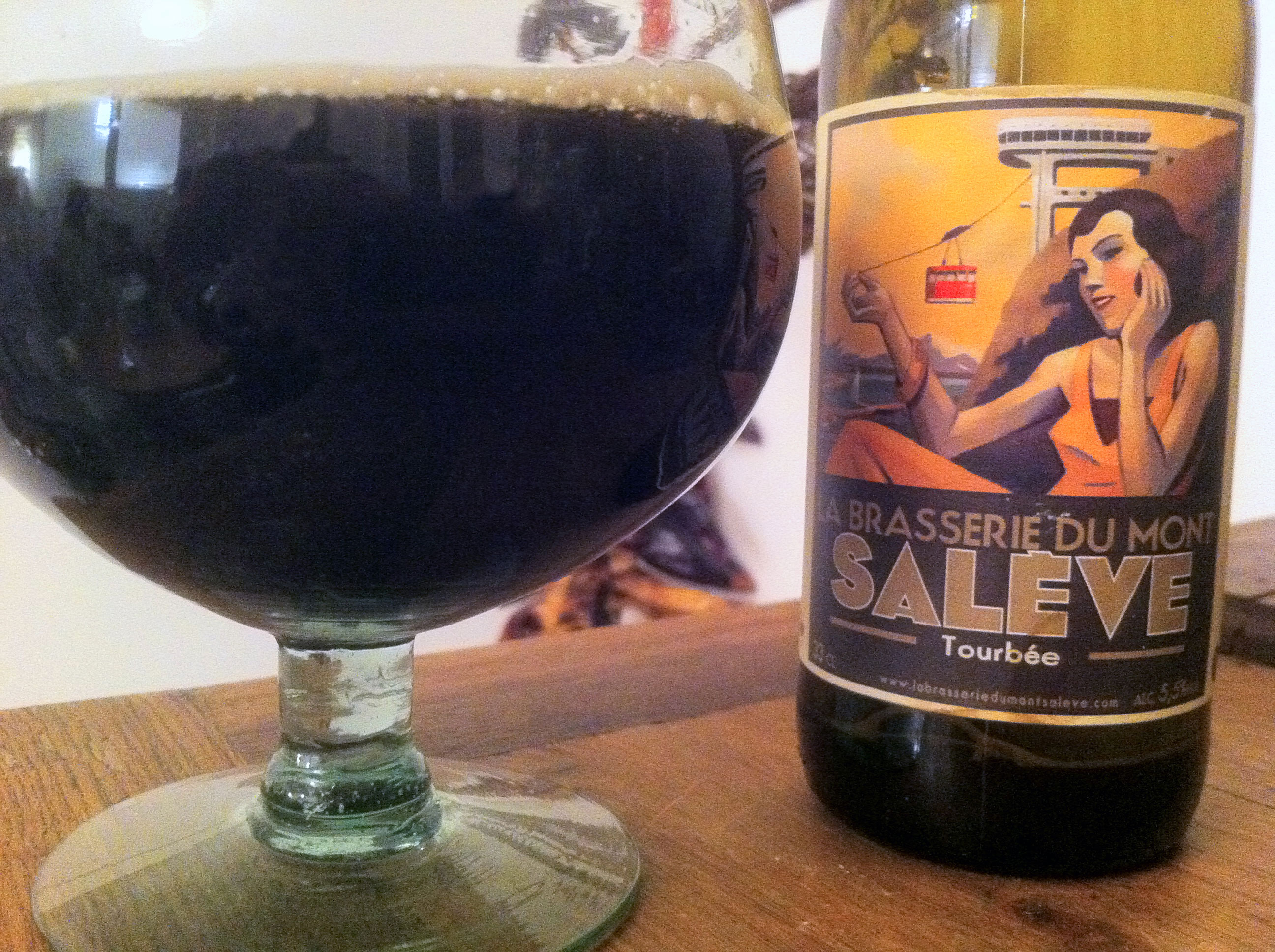 An Alpine Peated Beer in the Spotlight
La Brasserie du Mont Salève is a microbrewery nestled near Lake Geneva, on the French side, in the Haute-Savoie. This company is rather little known. It was created in 2010 by master brewer Michael Novo, who proposes a serious line-up of diverse original beers without added aromas, from selected malts and hops.
I found a bottle from this eclectic range (which includes IPA, Sorachi Ace Bitter, and Weizen): a peated beer. It's a smoked porter featuring peated malts. Porter means dark and of Nordic origin. But curiosity has no borders!
The flavour is smoked. At the first sip, a clear roasted bitterness arises; then a peaty taste crops up, very balanced, almost discreet. This is really an experience to recommend to all inquiring palates.