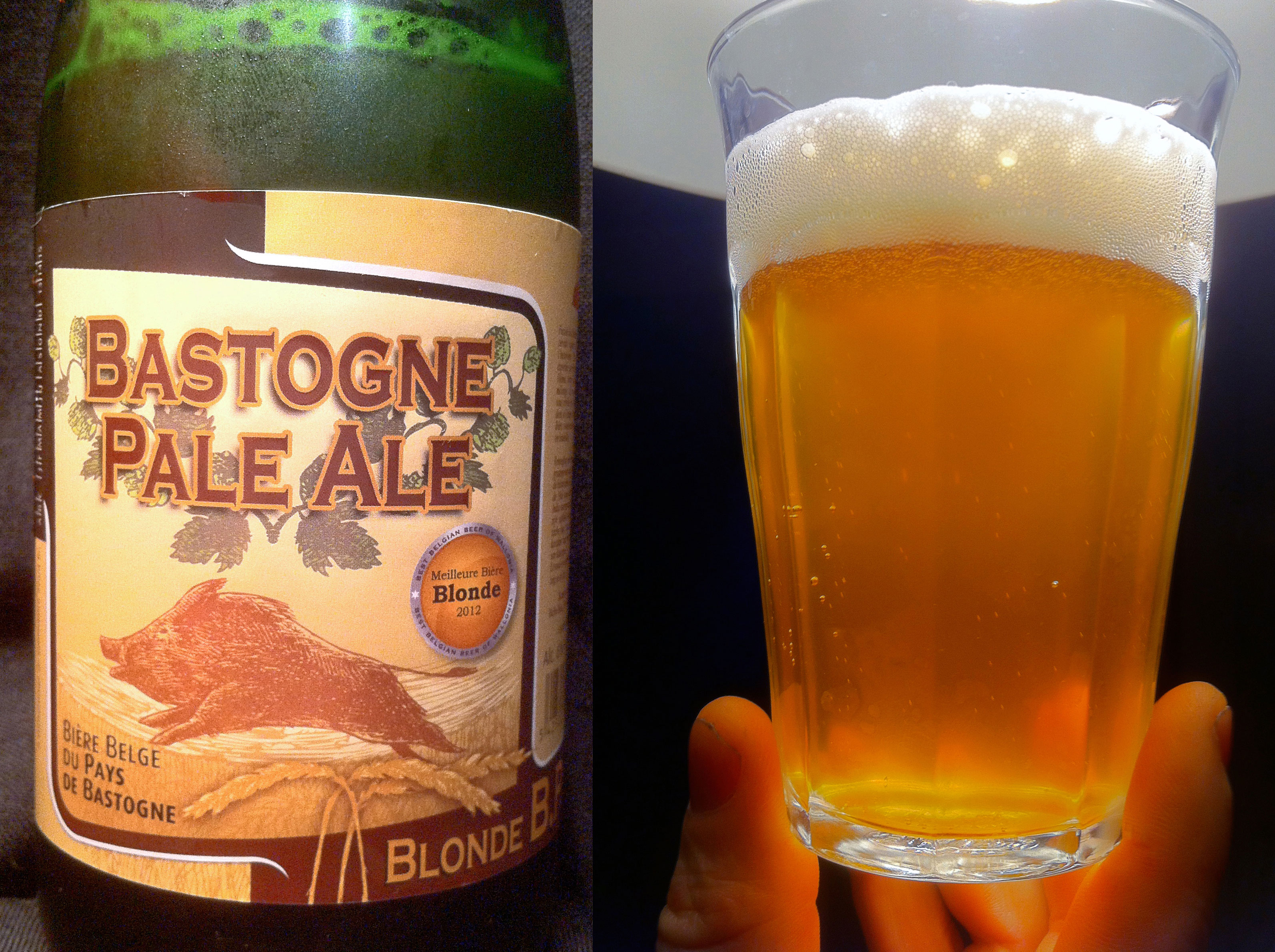 With the Sturdy Character of the Walloon Ardennes
Bastogne is known for being the place where the Battle of the Bulge began at the end of 1944. Time goes by and this municipality of the Belgian Ardennes has built up a new reputation for us with a very good Pale Ale brewed by the Brasserie de Bastogne (province of Luxembourg, Belgium), founded in 2008 by Philippe Minne.
This light blonde beer – 6% ABV – is softly malted and hopped, and is made with spelt wheat (typical of this region). It presents a nice dense foam and the yellow colour of its style. Top-fermented, unfiltered, it exudes a medium bitterness strengthened by a final astringency. It's highly reminiscent of an IPA. The result is thirst-quenching and very successful.