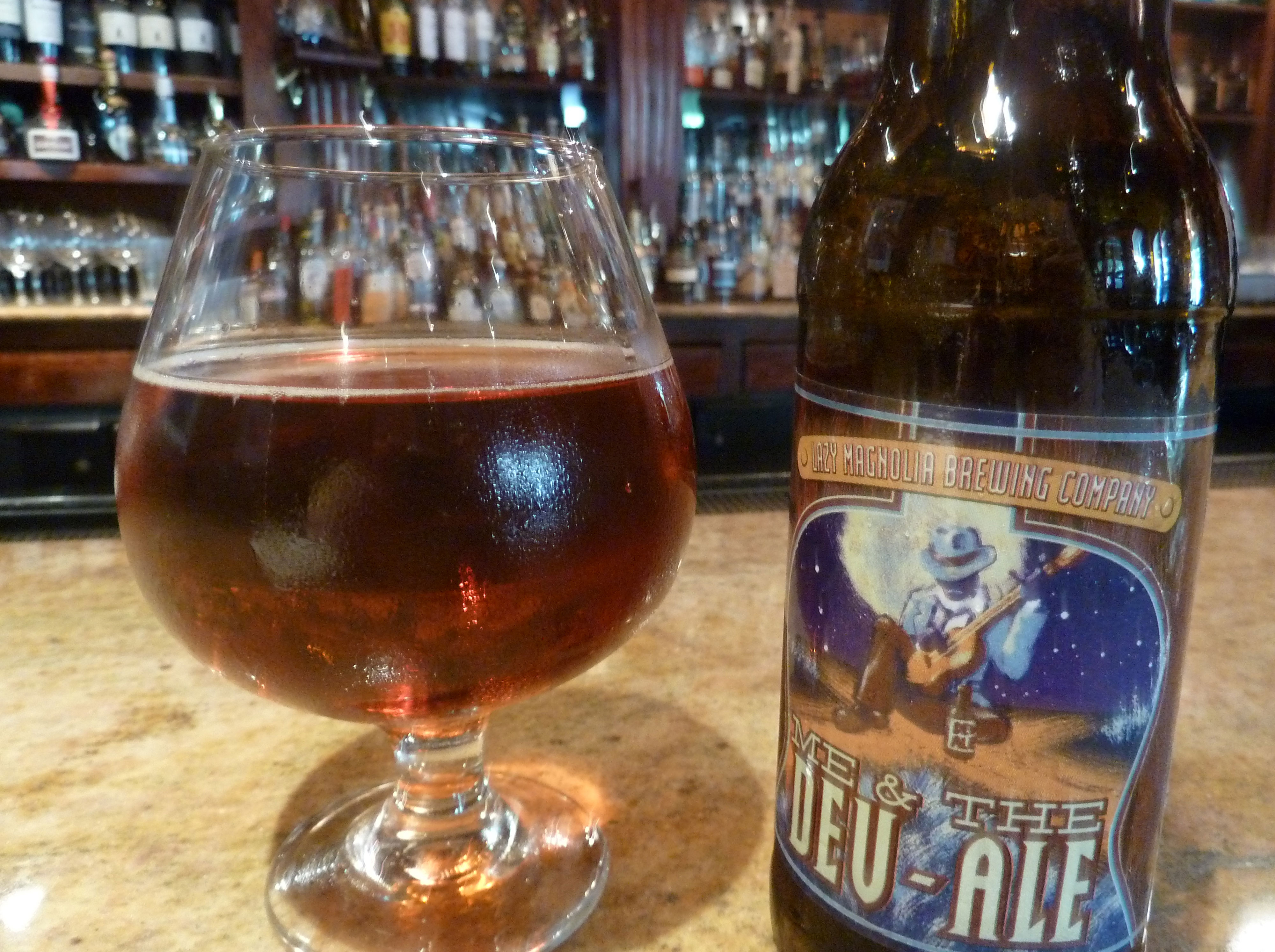 Me and the Dev-Ale
Mississippi is birthplace of the Delta blues; its first master, Robert Johnson, is rumored to have made a deal with the devil to sell his soul for the sublime talent he possessed on the guitar. His haunting "Me and the Devil Blues" sings of the devil himself knocking on his door and knowing that "it's time to go."
Lazy Magnolia is the state's first and, for ten years, only post-Prohibition brewery, as much a Mississippi trailblazer as Mr. Johnson. Their new beer, Me and the Dev-Ale, is an American strong ale. It's a mysterious and sinister brew that swirls caramel, citrus, and pine notes over the palate.
Me and the Dev-Ale pays homage to Robert Johnson's legend by pouring a copper color as murky as Mr. Johnson's past and the touch of alcohol present in this 8.5% ABV beer reminds us that he was a hard-drinking, blues-playing man.
The bottle's label depicts an eerie illustration of the ghost of Mr. Johnson sitting at a crossroads and playing his guitar in the light of the full moon. Drinking a bottle of Me and the Dev-Ale while waiting for the devil to stop by.