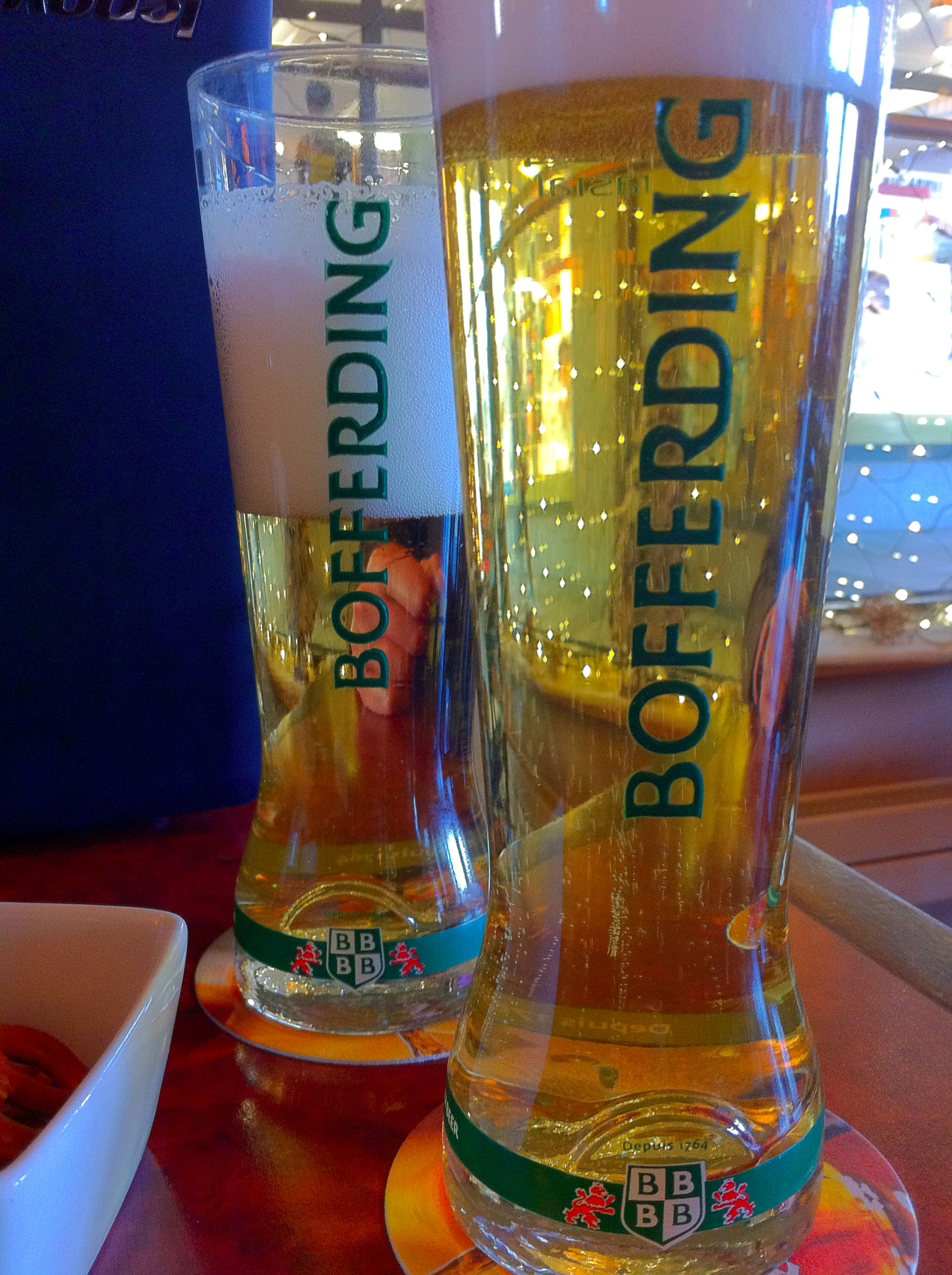 Legendary in Luxembourg
Bofferding is a brand of the Brasserie Nationale, based in Bascharage (Grand Duchy of Luxembourg) and born of the merger of two breweries : Bofferding (founded in 1842) and Funck-Bricher (founded in 1764). It's still an independent company, probably thanks to its almost exclusive small national market (27,000 bottles per hour…).
This German-style Pilsner shows the typical light straw colour with golden highlights – its hop is from Hallertau in Bavaria. I had it on tap in a Luxembourg bar, and preferred it to the less aromatic bottle version. In fact, the aromas remain a little faint, but this beer has a good carbonation and a good roasted malt flavour, well mixed to a hoppy bitterness. Crisp, refreshing; a session beer.