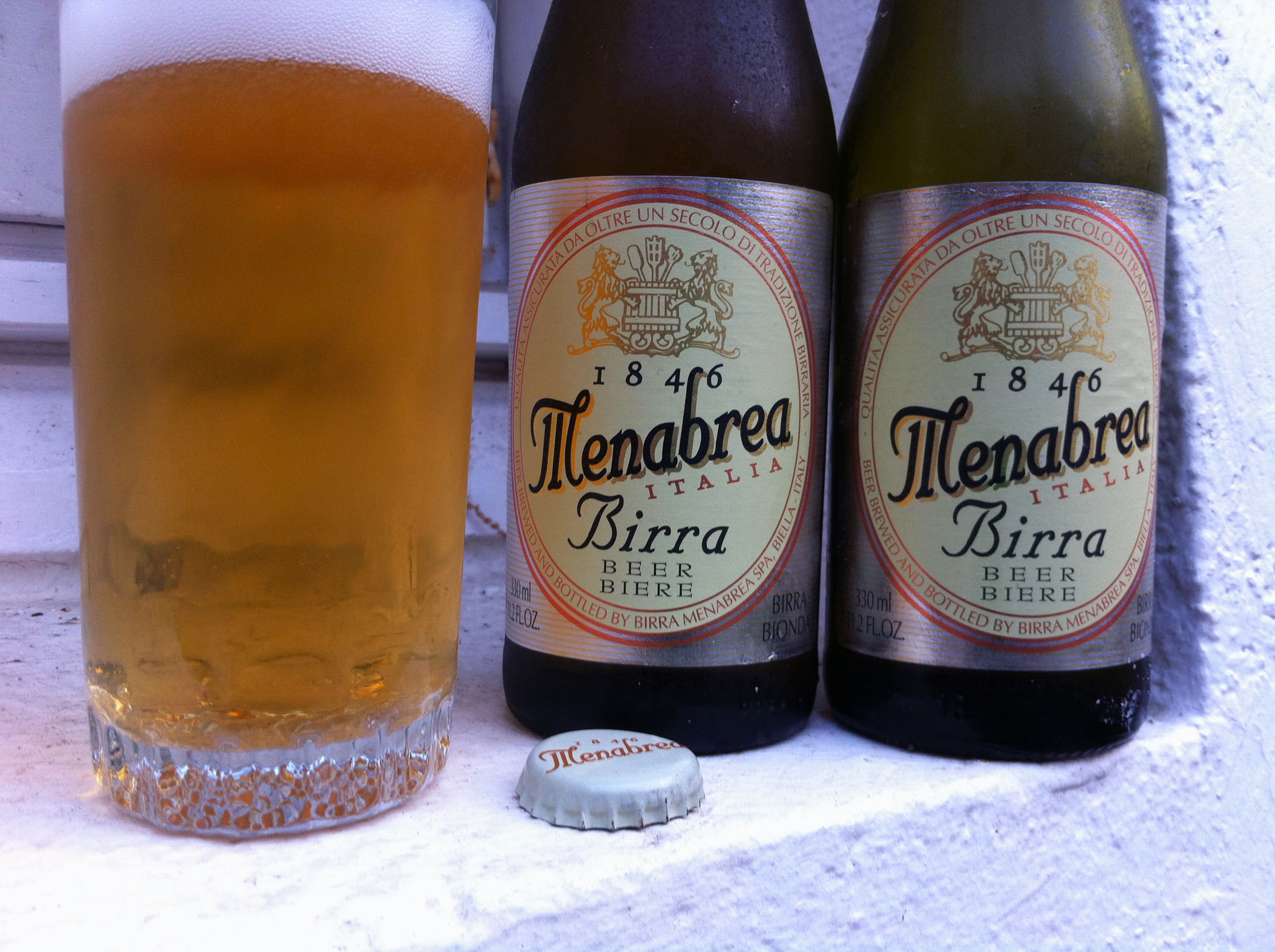 A Small Whisper of Maize
For some, the word "Menabrea" alludes to an asteroid discovered in 1997. For others it evokes a brewery located in Biella (Piedmont, Italy), a family company established in 1846.
Since the early nineties, this label's beers have been distributed by Birra Forst, which has allowed the brewery to protect the independence of its production — a situation to which old companies are often exposed.
This bottom-fermented commemorative lager (4.8% ABV) is brewed with malt, maize, hops and yeast. Immediately after opening the bottle, a strong malt aroma exudes.
Under the palate, a hint of older hops is obvious. Regardless, I find it a little watery, but it ends nicely with discreet notes of maize. And is a cut above the majority of the macro lagers on the market…