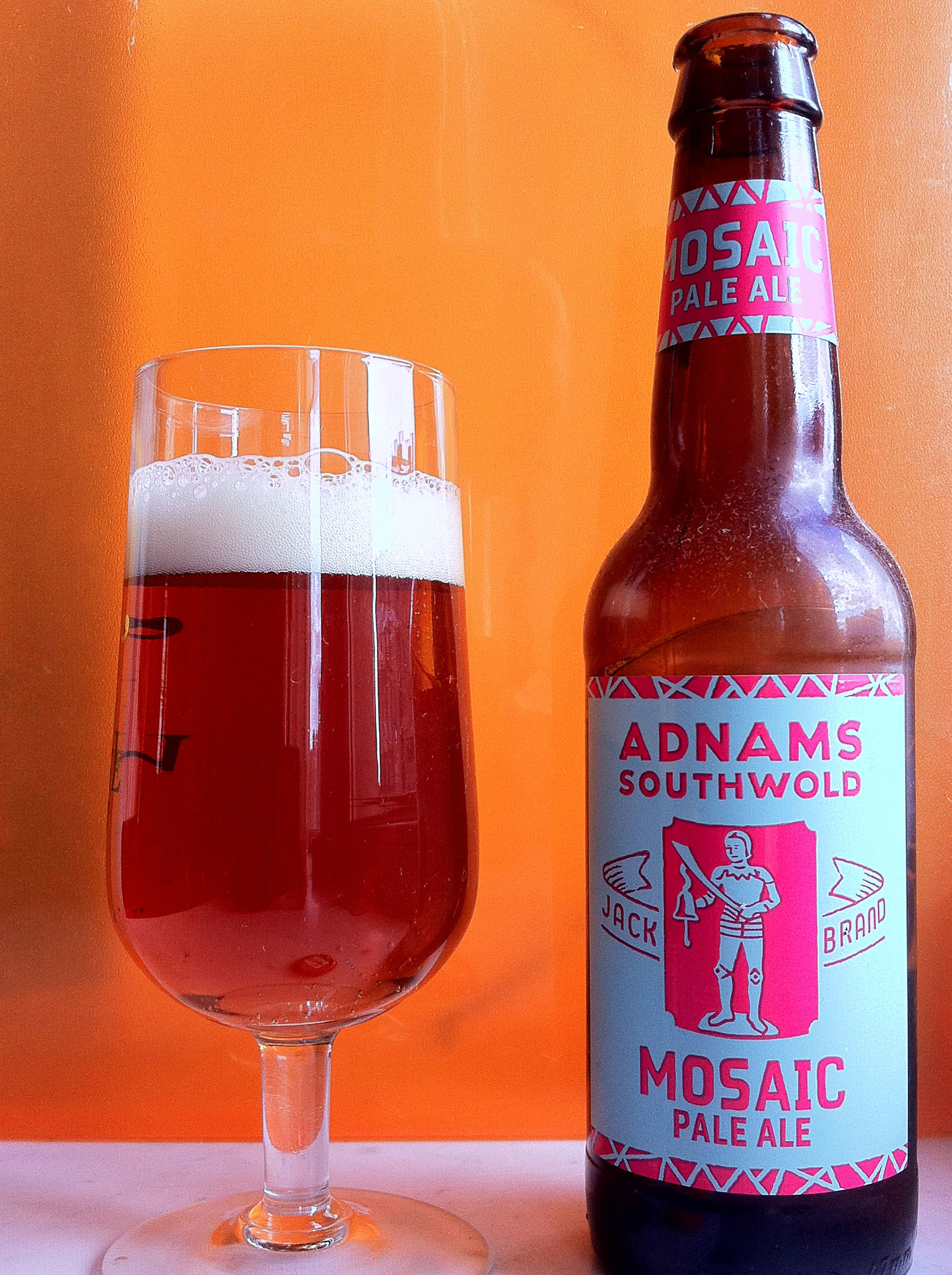 Mosaic Hops through Adnams Mosaic Pale Ale
Also known as HBC 369, and a daughter of Simcoe, Mosaic is a US hop variety developed in 2012 by the Hop Breeding Company, targeting pale ale, IPA, and American wheat ale production. Its baptismal name indicates the range of aromas that characterizes the product — mainly tropical fruits, berry, citrus, herbal earthy and pine.
"With a Mosaic of aromas, it's a fruity one-hop-wonder" says the website of the Adnams Brewery (Southwold, Suffolk, UK). And indeed, it's really intensely fruity on the nose. Yet it's not as sweet as the nose suggests.
This 4.1%-ABV pale ale is well balanced, fresh, and easy to drink with its light malt flavour in the background. A bit chalky in the bitter, hoppy finish, this beer leaves a lasting impression of an herbal and resinous dry aftertaste. Overall, it's a very nice tasty pale ale with a lower-than-average alcohol content.
See our other Adnams post here.