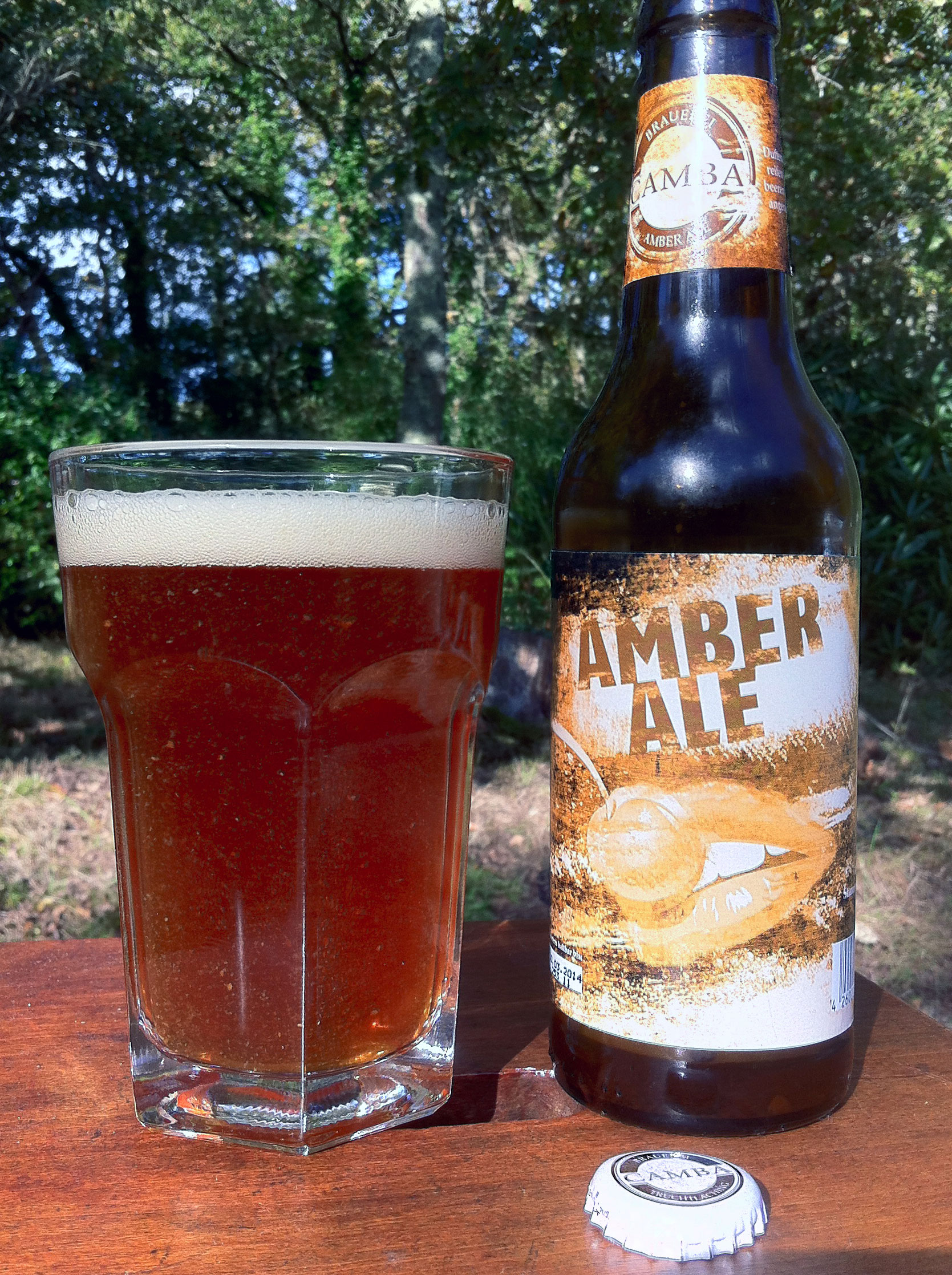 Fruity taste of citrus notes
Usually, German bottles and labels have something old-fashioned about them — particularly the labels that appear to have been designed decades ago by a designer with a flair for picturesque views… From this perspective, the Camba brewery (Truchtlaching, Bavaria), launched in 2008, is a real exception in the land of Goethe.
An additional surprise: The term "Amber Ale" is absolutely not regularly encountered in Germany; it's mainly used in Australia, France, and North America to refer to beers brewed with amber malt, and naturally amber-coloured. A German would say instead: Keller-Bier.  In fact, this is an American Amber. This brewery, which we've visited before, has a spirit of openness.
This 7.2%-ABV beer offers an elegant malty bouquet with just enough taste to not be overwhelming. The hops (Select and Saphir) emerge later and add citrus notes. A harmonious, fruity, and relatively lively beer. Not to be drunk too cold.