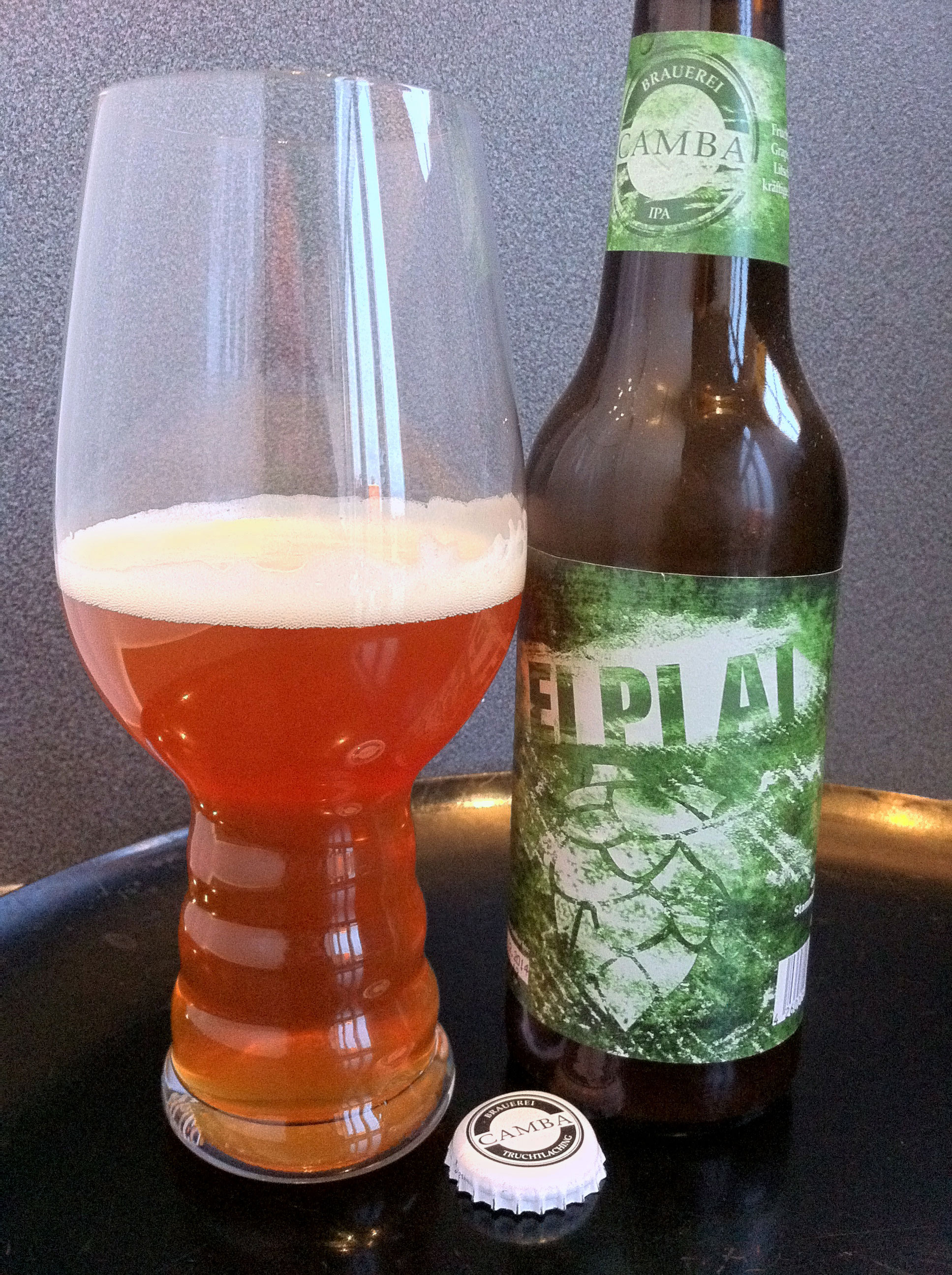 Entirely German
I could not resist! To try this glass designed for IPAs, I obviously needed a beer of that style. But it had to be German, simply because the manufacturer of the glass is the famous Spiegelau factory – a Bavarian master in the field.
This Camba IPA is little known beyond its shores, and that's unfortunate. Because this version of an American standard is absolutely surprising – American rather than English, through the use of Cascade hops.
This 8%-ABV beer is a real IPA, with a nose like a powerful Christmas. Under a huge head, there's a lot of bitterness that never crosses the line into being extreme. I mentioned Cascade, yet this beer is much more malty than the description on the brand's Web site would lead you to expect. So this beer remains very German.
Camba brewery is located in Truchtlaching (Bavaria) and was launched in 2008.