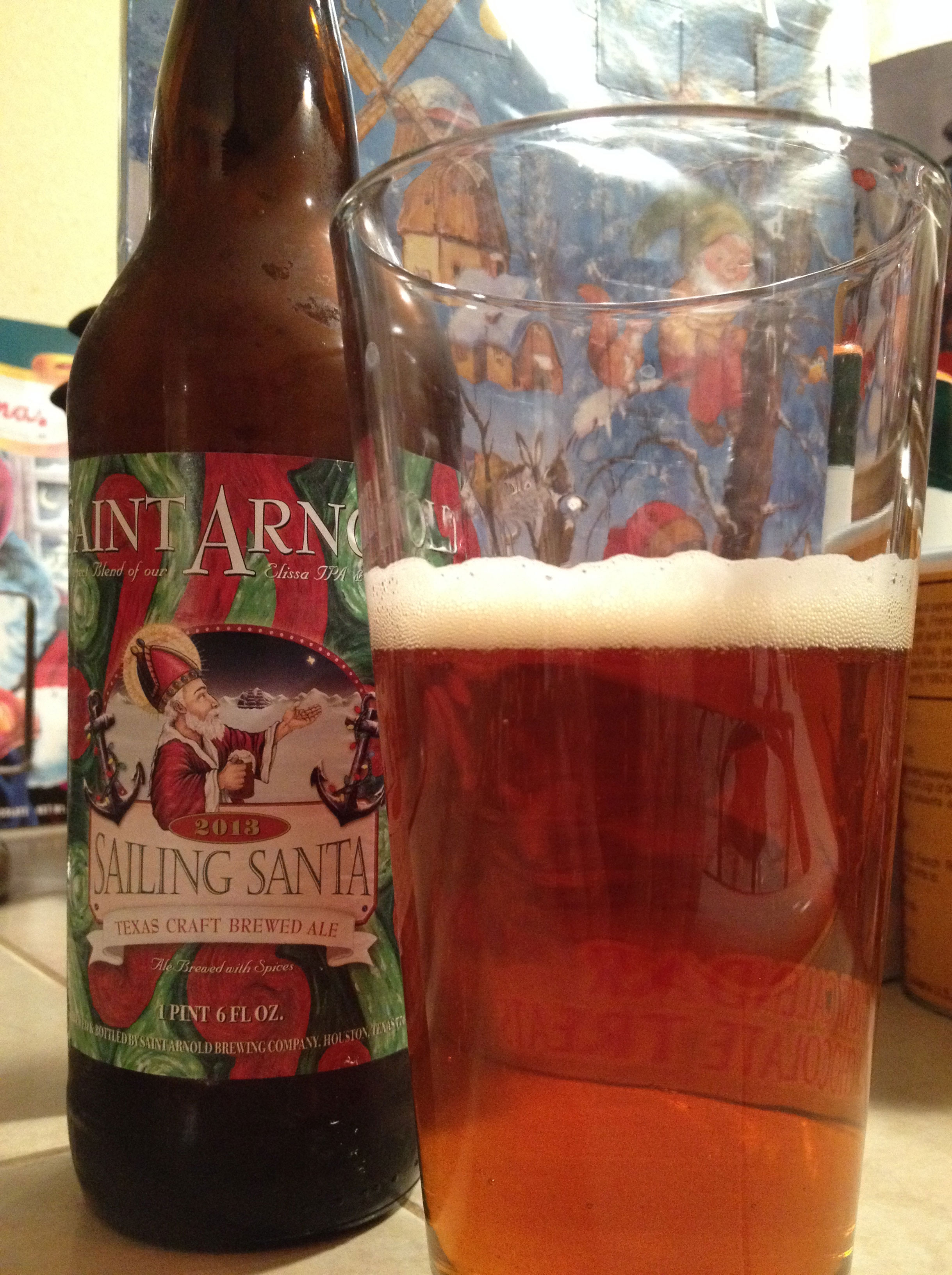 Saint Arnold's Sailing Santa
Houston, Texas' Saint Arnold Brewery celebrates the Christmas season with its seasonal Sailing Santa, a blend of its Christmas Ale and Elissa IPA with holiday appropriate spices. The recipe is tweaked each year, and in 2013 version seems to have drawn inspiration from mulled wine. The nose is hoppy and reminds you there's an IPA in the mix, but it's balanced by cinnamon, spices, and citrus prominent enough that my wife could smell it a few feet away.
Sailing Santa has an amber hue with a sudsy head a finger or so tall that dissipates quickly, leaving light lacing. Its carbonation spends itself swiftly, so the drink is more effervescent early. It's lighter than most IPAs, and that part of the blend shows itself most prominently in a bitter finish. That, however, is accompanied by an undercurrent of honeyed sweetness. The cinnamon, however, stood with the malts, citrus, and hops to define its taste, along with pleasant buttery quality.
Taken as a whole, Sailing Santa is a pleasant blend, one better than its component parts might lead you to expect.