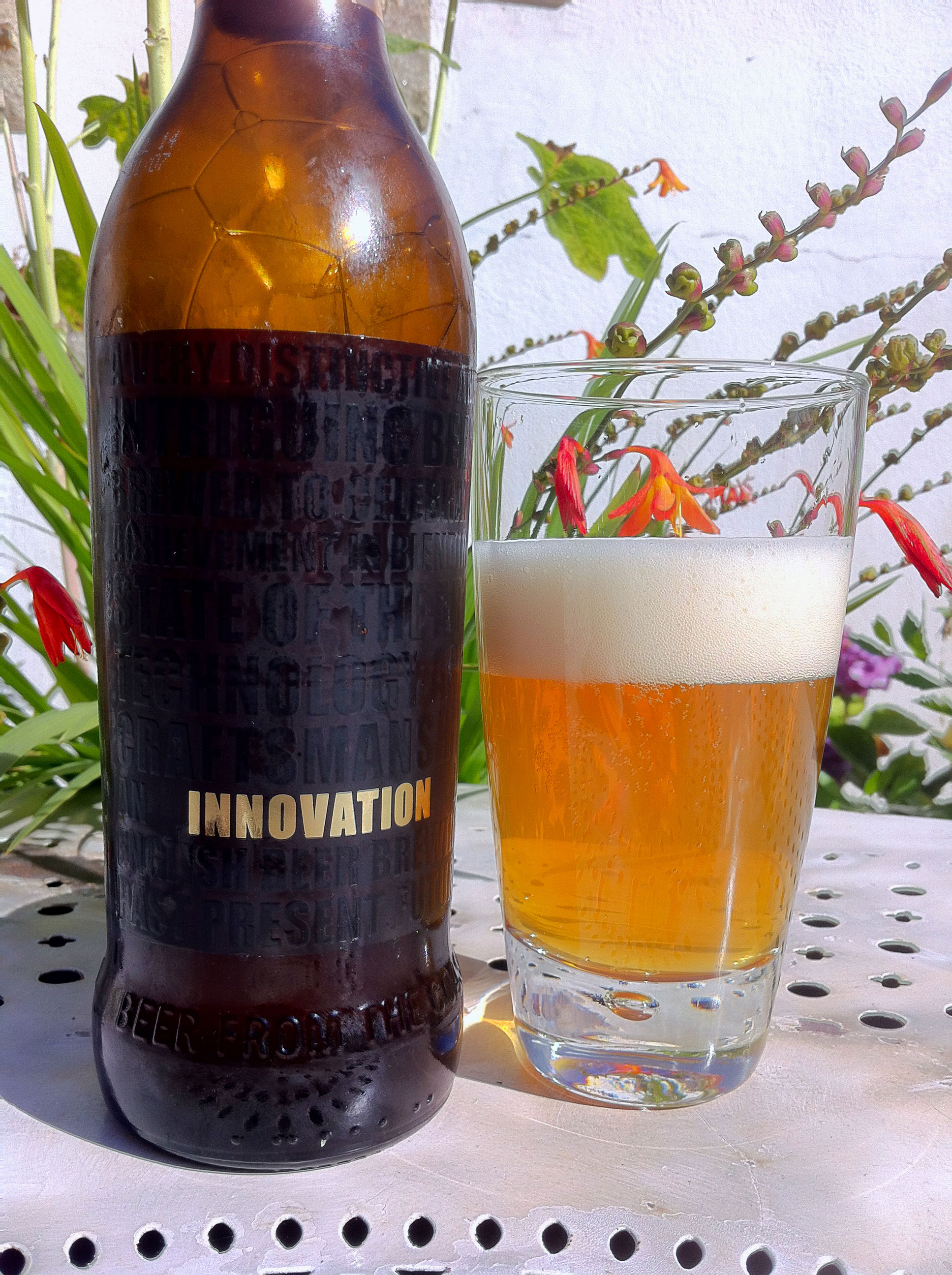 An Innovation, by a Traditional Brewery
The name, "Innovation", is embossed in gold on the label, which immediately promises a premium product. It was created to celebrate Adnams' new brewhouse, by the chairman, Jonathan Adnams – who, he tells us, wanted "something to wow me". So, the new wrinkle must be somewhere in there.
In the mouth, the taste is lovely, typically English, slightly sweet and slightly bitter, perfectly balanced. It's an IPA (India Pale Ale) without being an IPA, if I may say so. It's herbal, fruity, resinous, very hoppy (Boadicea, Colombus and Styrian Goldings) and it exudes a splendid yeasty grassiness. It's not new, in the strict meaning of the term, but it's premium, and I understand why this beer (6.7% ABV) has won lots of awards. The Adnams Brewery is located in Southwold (Suffolk, UK) and was founded in 1872.