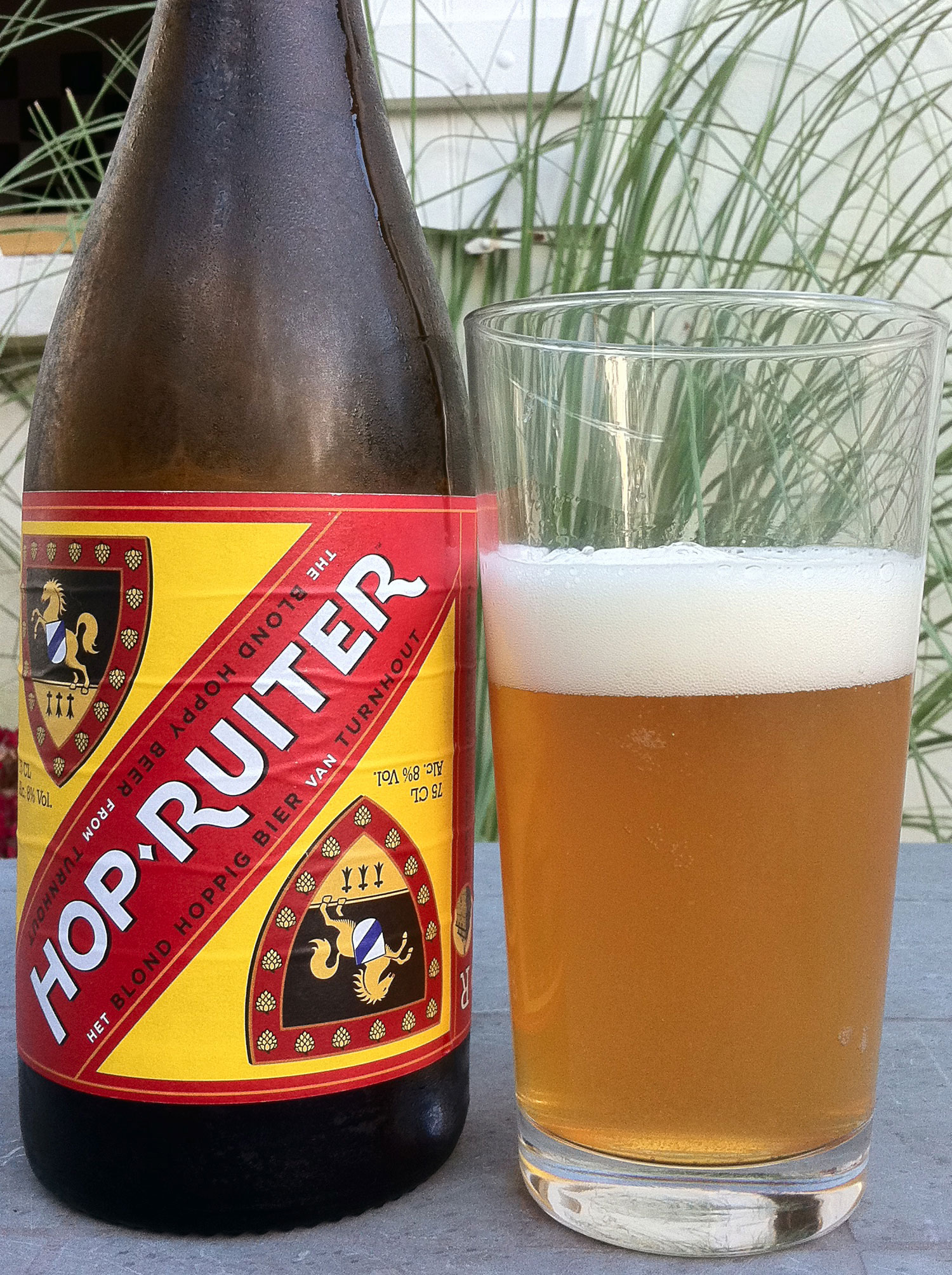 Hop-Ruiter
This time, let us strip away the nose, the aroma and the flavor, simply because this beer is a case study.
This strong dry-hopped pale ale (8% ABV) is Belgian, at least as regards its production: It's brewed by the Schelde Brewery (Hoogstraten, province of Antwerp), which we've already visited here. In fact, it was originally launched for the American market — only after that could Belgians find it (parsimoniously) in some stores. Why? It's actually a creation of beer importer Vanberg & DeWulf, based in New York since 1982 and the first company to specialize in importing Belgian beers to the United States.
This true institution, with a name that sounds so Belgian, was formed by Donald Feinberg and Wendy Littlefield. It's Feinberg who had the idea of the recipe for this Hop-Ruiter, and not the Schelde Brewery — which may explain why the heraldic design of the label is so different from the whimsical designs of the brewery's usual labels.
This is essentially the same approach taken by phantom breweries — brew here and there, and abroad. There's no reason why an importer can't do it too.
The label specifies "Het blond hoppig bier van Turnhout" or "The blond hoppy beer from Turnhout," when in fact it's a recent brew with a fully American approach, having nothing to do with the town. The name choice was probably an attempt — a little clumsy, in my opinion — to give it authenticity.
Nonetheless it's a good, full-flavoured beer with a minimal bitterness. Medium-bodied, it develops a sweet honeyed taste. The back end is floral, and rather watery. This pleasant Hop-Ruiter may lack a bit of the high drinkability that the great classic Belgian strong pale ales have.