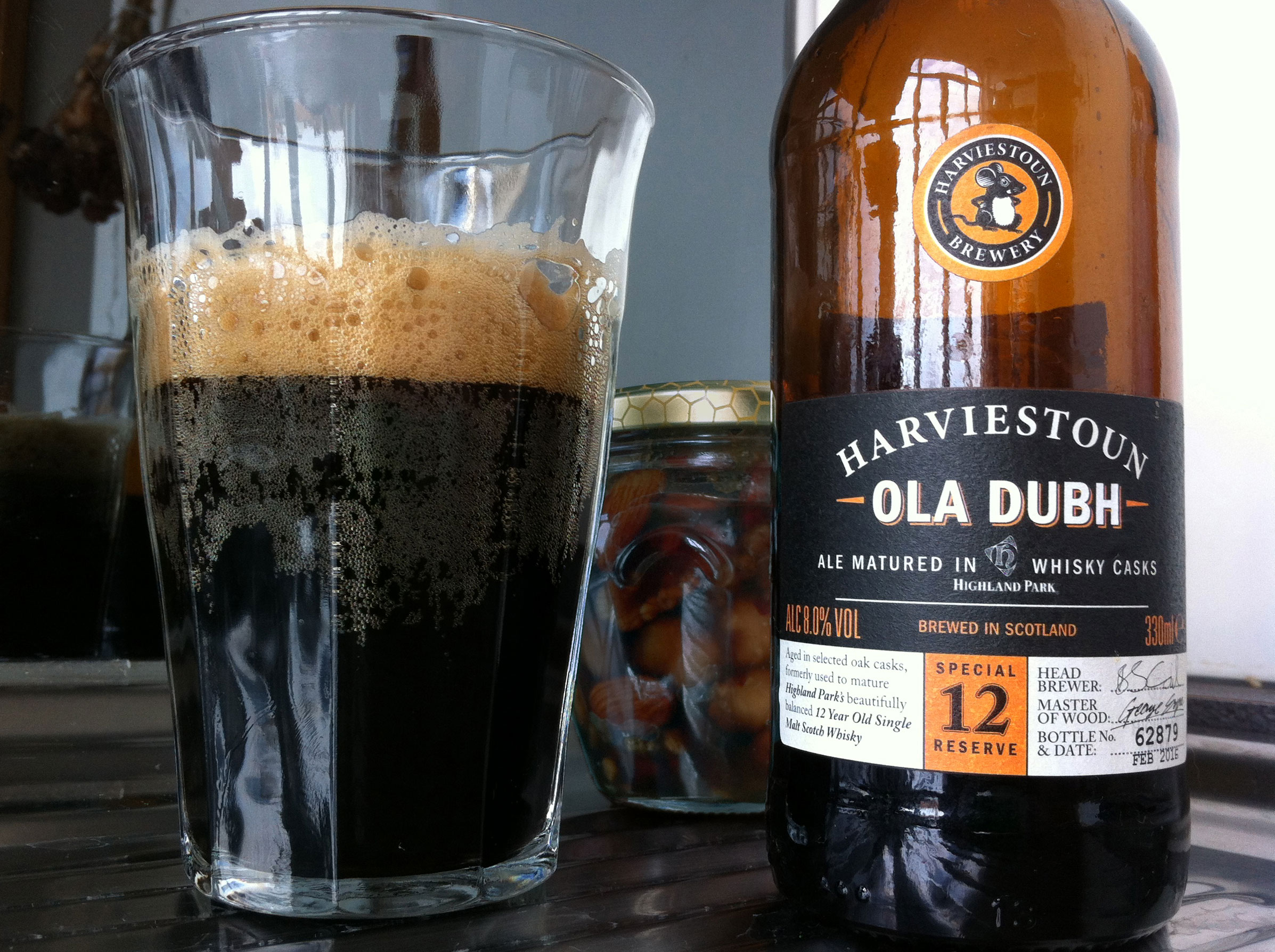 Black Oil from Harviestoun
This Ola Dubh (pronounced "Ulla Duv" and translated as "Black Oil") has been aged in oak casks formerly used for Highland Park 12 Years Old, a subtle smoked malt whisky. This operation imbues the beer with distinct flavours of oak wood and whisky — an operation essentially used for beers with alcohol contents of between 8 and 10%.
This old porter ale (8% ABV) from Harviestoun Brewery (Alva, Clackmannanshire, Scotland, founded in 1984 by Ken Brooker), manages to blend in a whole world of aromas and flavours: plum pudding, toffee, chocolate, dried grape, vanilla, leather, coffee, and, obviously, oak and whisky…
This complex blend with a soapy texture develops a pleasant bitterness before finishing in an intense smoked mixture of malt and scotch. The more you drink it, the more we discover it. It's a great showcase for the influence of barrel aging on the porter style.
Delicious, and indeed rather inspired.