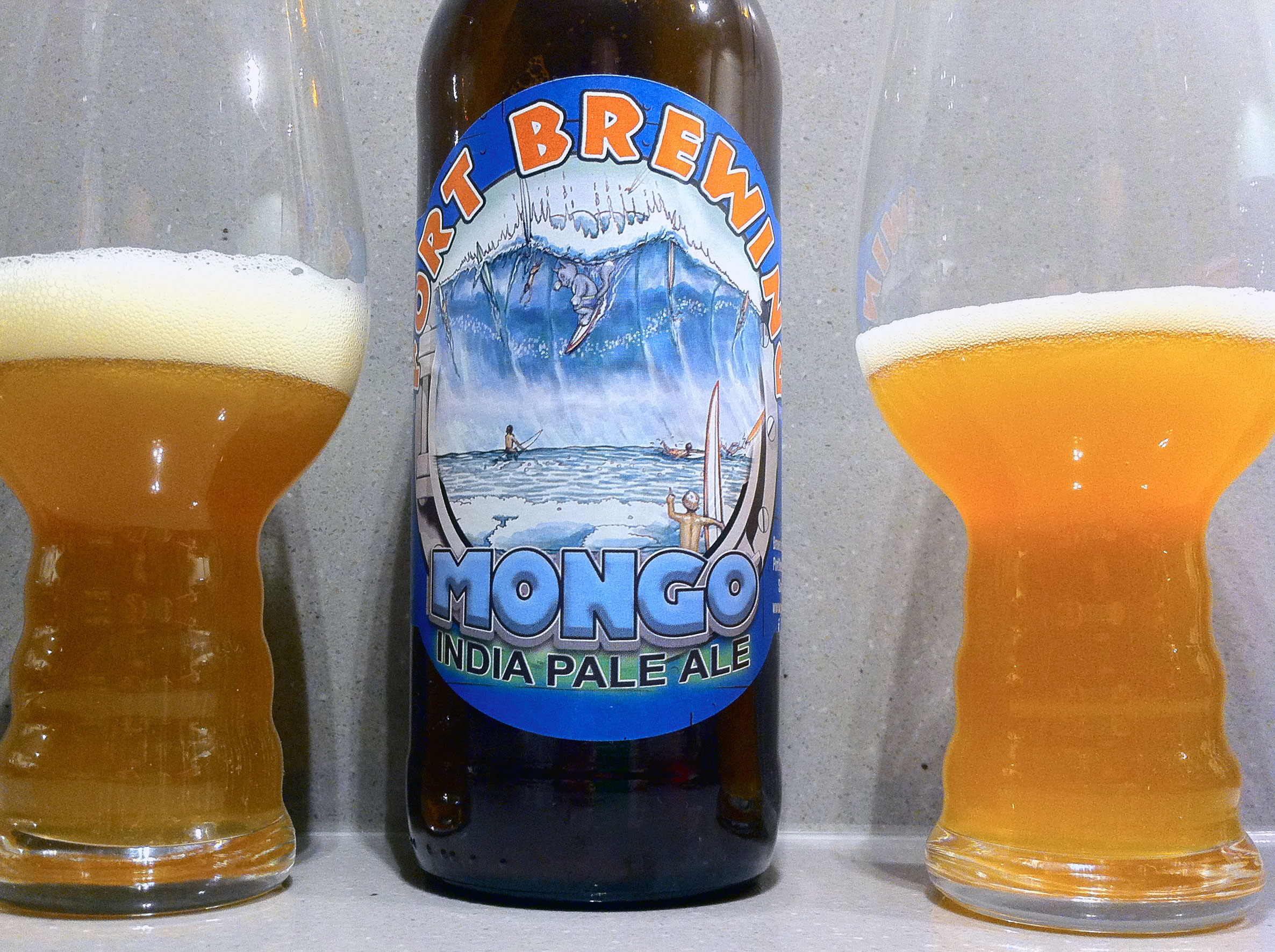 A Beer Lesson
We'll go right ahead and say it: This beer is outstanding. A real success, and maybe a genuine world reference — in the recipe, and in its balance in the glass.
The recipe: Columbus, Amarillo, Centennial, Cascade, and Simcoe hops — as announced on the brewery's website —, 2-Row and Caravienne malts — if my palate's experience can be trusted —, and finally California Lager yeast.
While this is a heavy, 8.5% ABV (Double) IPA, the alcohol is well covered, with a rich foam that never dissipates. This juicy Mongo comes on first with grassy sugars and gives way to a very resinous bitterness. A wonderfully balanced character, more IPA than DIPA, that settles down into a ton of sediment without gravity. A tropical American hop bomb detonated by a clean, subtle malt fuse. It's great, it's fun, it's awesome!
This gold nugget comes from Port Brewing Company (San Marcos, California), founded in 2005. This craft brewery also produces under the name Lost Abbey Brewing Company.