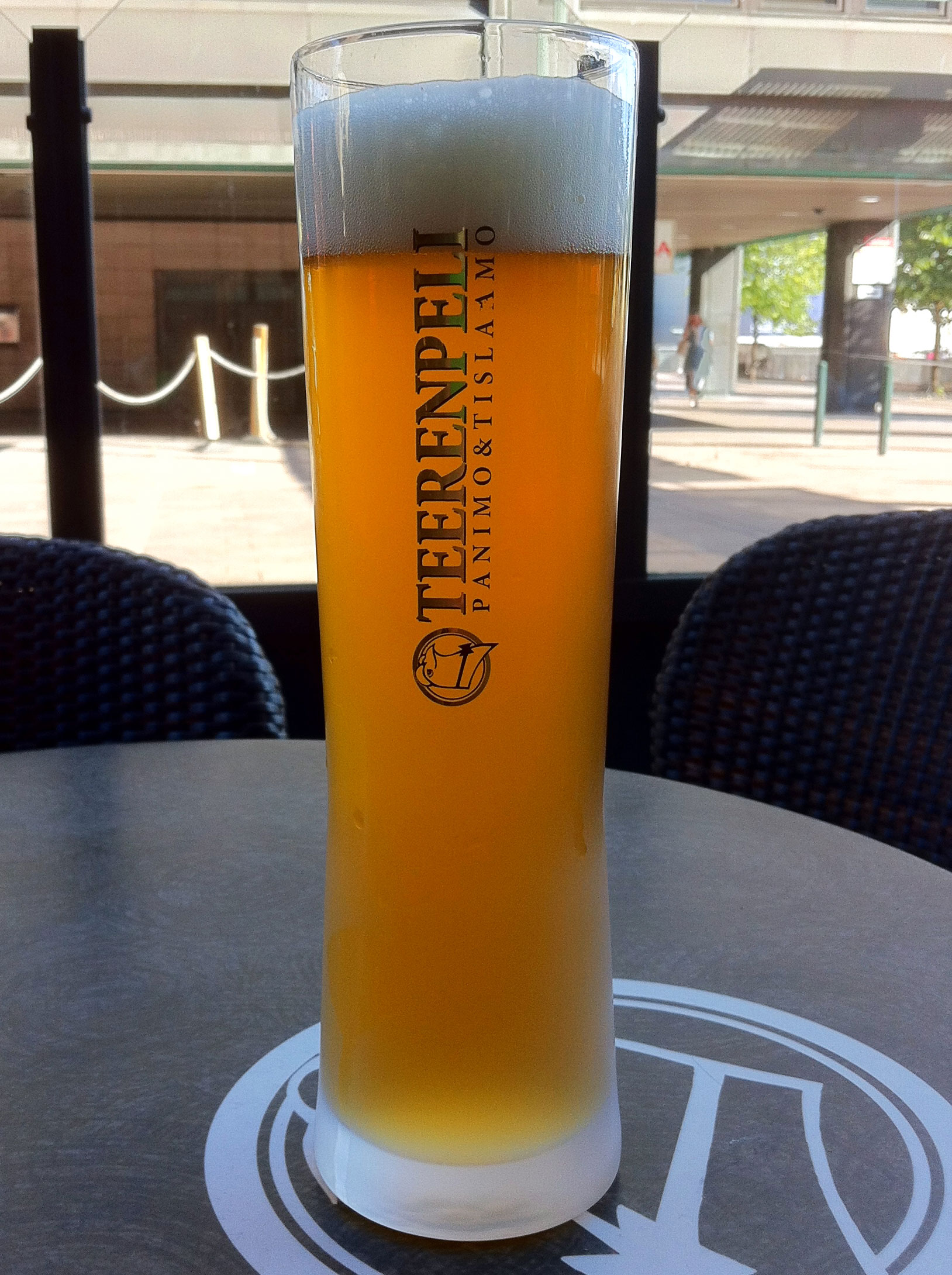 A Nice-Looking Finn
It might surprise you to know that Finland ranks ninth for per-capita beer consumption (the USA is 14th and Belgium 18th). Carlsberg and Heineken dominate the market there, but as everywhere, craft beers are emerging. Many microbreweries or Finnish-owned breweries have begun to impose their products. Among these, the Panimoravintola Teerenpeli brewery (Lahti), established in 1995, produces cider, whisky and beer.
I found this beer in a bar belonging to the brewery, in the center of Helsinki (Panimoravintola Teerenpeli Kamppi, Olavinkatu 2), which offered seven Teerenpeli beers on tap, including this one — Vauhtiveikko Wheat, a 5.3%-ABV Hefeweizen style.
It has all the familiar characteristics of a Hefeweizen — top-fermented, unfiltered, low hop bitterness, high carbonation, phenolic character, and the inevitable banana flavour. With its fruity and herbal notes, this very nice-looking white beer is particularly refreshing, and its sweet and yeasty aftertaste makes one quickly order another. And what's wrong with that?