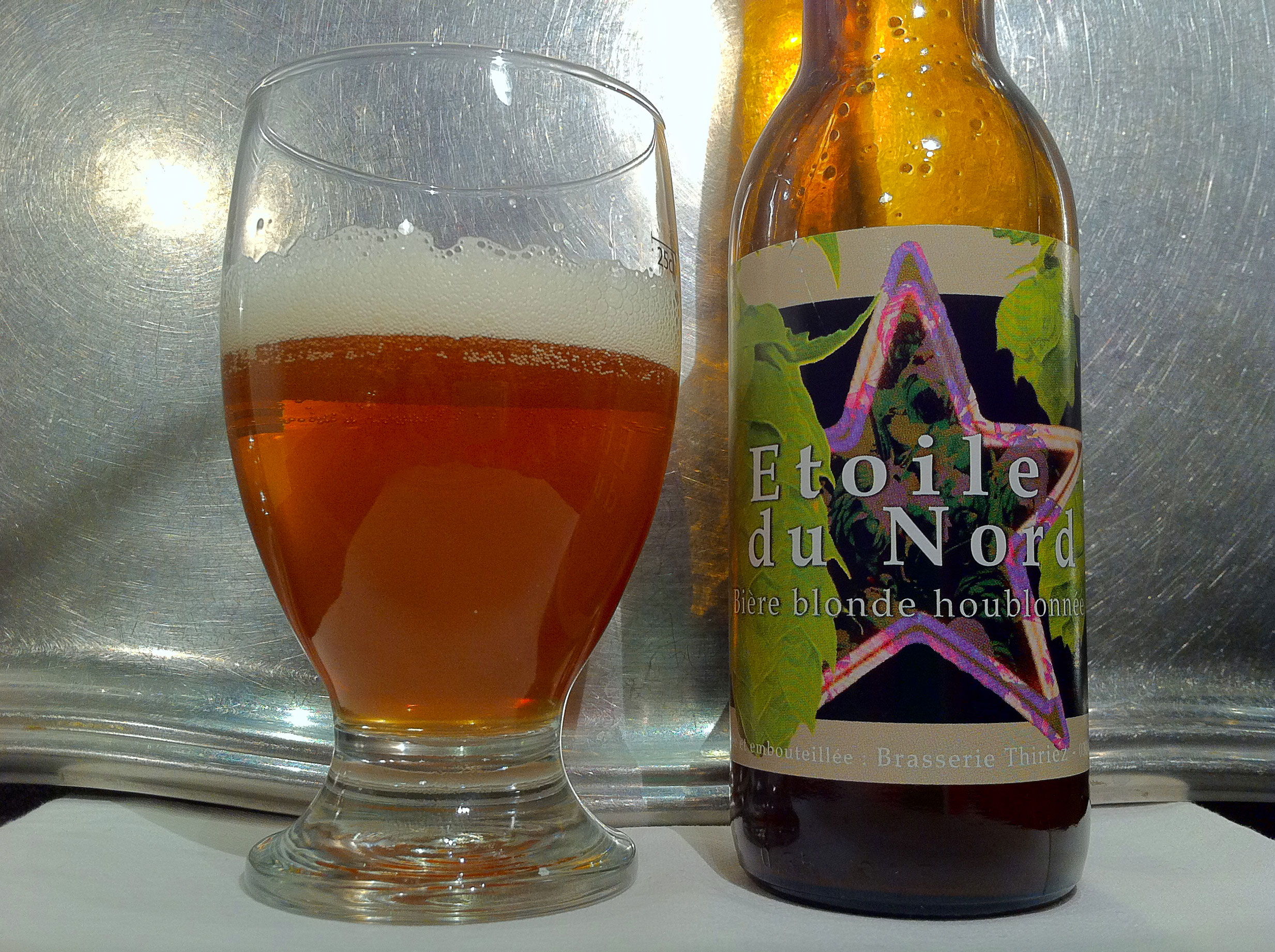 North Extra Star, by Thiriez
L'Etoile du Nord (the North Star) is the brightest star in the constellation Ursa Minor, but it's also the name of a legendary train that operated between Paris-Brussels-Amsterdam. The small craft brewery Thiriez is located in the North of France (Esquelbecq), not far from the Belgian border. It was established in 1996 by David Thiriez.
A fairly astounding anecdote about this beer: Sold under the brand name Thiriez Extra in the USA, it's rated 95 on Ratebeer; under its original name, L'Etoile du Nord, the same beer is rated 79 on the same website… I'm not trying to preach to anybody here; I'm just trying to show the reality of such value judgments (especially these ratings).
This 5.5% ABV (4.5% for the USA) Belgian-style blonde, brewed in collaboration with the Swale Brewery (Sittingbourne, Kent, UK), is a bitter beer that leans toward the aromatic. Intense without being strong or hard, it quickly abandons its barley malt to sublimate the Kentish hops. Yet it's a beer with waves of grain, straw and stubble, but dry and crisp. A very enjoyable North Star, nicely balanced for its alcohol content.